We decided to go for a walk today – try and keep up the activity we did on our trip to South America. We also want to make the most of the nice weather – although it's still a little too humid for me in Sydney at the moment.
We had originally tried to do a walk through this region back on boxing day – but Leanne had trouble with her feet blistering (read my entry Traffic and trekking for more details of that frustrating day of fighting traffic!). Our hiking boots were still quite new at that point and not fully worn in – and Leanne hadn't started wearing blister blockers. But now with 6 weeks of almost full time activity in the boots (although we hardly wore them for the first week or so – our Teva's saw most of the action!), we decided to give it another go.
We got there fairly early to avoid the Sunday-lunch crowds and headed off along the trail upstream. The track is very flat and level to start with – and is easy to walk. Eventually we reached a point where a rock bluff blocks the way forward along the waters edge and the track winds its way up the hill a bit before continuing along at a higher level. After our hiking in Patagonia, this climb seemed almost trivial – I can see we're going to need to search further afield to find some decent hills!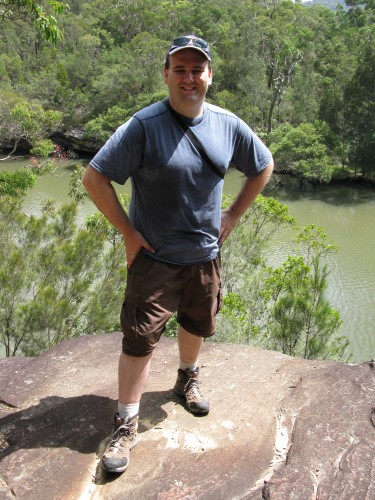 We turned around after a while and headed back to the picnic area for a bit of lunch … we had packed vegemite sandwiches – no more "jamon y queso" (ham and cheese) sandwiches for us for a while – we're quite sick of them!
We did a short walk back to explore the area around the boat ramps on the other side of the Roseville bridge before heading home – around 3 hours all up. It wasn't overly strenuous, but it was good to get out and stretch the legs for a bit. I'd like to explore more of the areas close by like the Lane Cove river and such – but we should also head down and spend some time in the Royal National Park too – although it takes an hour or so to drive there from our place.
I took the GPS data logger – here is the track on some maps and satellite photos: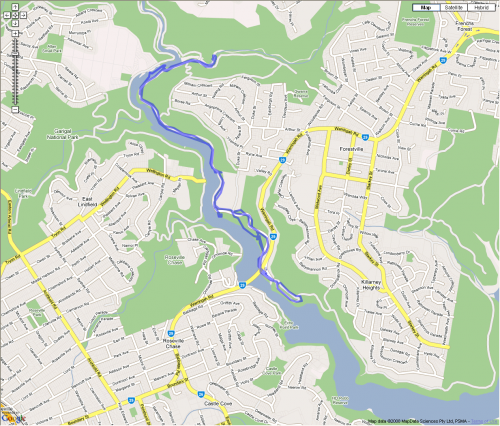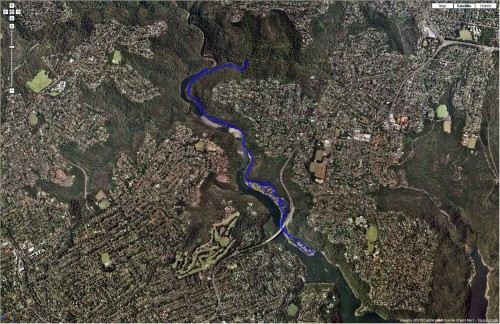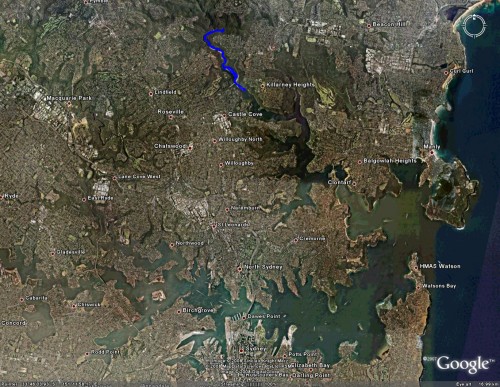 … I have similar data for our trip to South America – I just have to work out the most effective way of presenting it. I'll be going back and adding GPS info to our photos and putting more maps in the blog entries from the trip.