We headed out to Lantau island yesterday (Sunday) – caught the MTR to Central, then walked down to the outlying islands ferry terminal to catch a ferry to Mui Wo. We missed one ferry by about 10 mins, and had to wait another 50 mins for the next one, but we eventually got underway on what we ended up calling the "slow boat to China" – since every other ferry heading out of Hong Kong passed us like we were standing still. Yet, it was a very pleasant trip – despite the raucous behaviour from a group of young locals sitting behind us playing cards all the way there.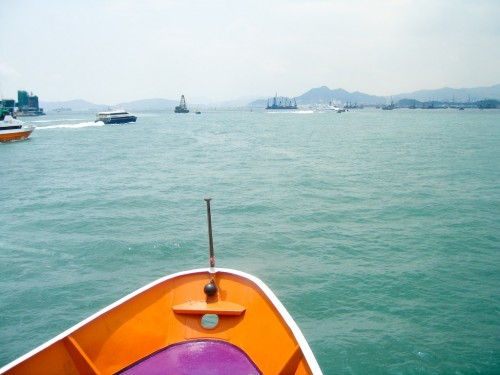 Once on Lantau Island, we caught a bus to the Po Lin Monastary and Tiantan Buddha Statue, a 22m tall cast-bronze statue and shrine. It sits on a hill top above the monastary, and is so large that it is clearly seen from kilometres away as the bus winds its way past the Shek Pik reservoir. Quite an impressive site really.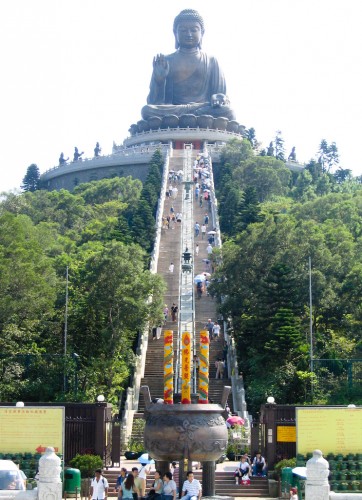 We caught a bus back to Tung Chung near Hong Kong's Chek Lap Kok Airport and jumped on the MTR back to Hong Kong station. The bus trip was an interesting one with a mostly single laned road through very steep and winding roads across the top of Lantau island – and quite a busy road with buses in both directions ferrying people between the various villages – but we got to our destination in one piece.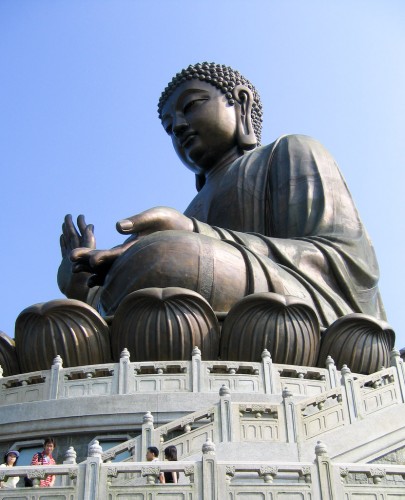 After a rest back at the hotel, we decided to go over to Aberdeen and visit the floating restaurants for dinner. The Jumbo restaurant is a brightly lit and ornately decorated cross between Beijing's Imperial Palace and a Las Vegas casino (as the Lonely Planet guide quite aptly puts it). Catching the ferry boat from the Aberdeen Promenade past a marina full of multi-million dollar boats, it really is an impressive site.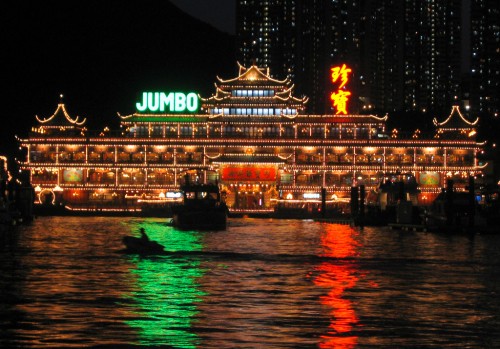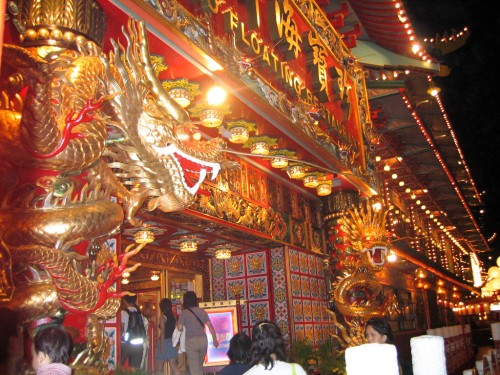 The interior of the restaurant was very elaborately decorated, with the main dining area on the top floor and obviously a very popular family dining place. We were warned that the food seems to be less important than the spectacle, but we were pleasantly surprised and really enjoyed the food. It was quite an enjoyable evening.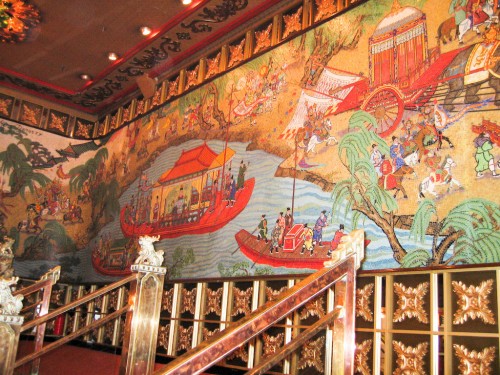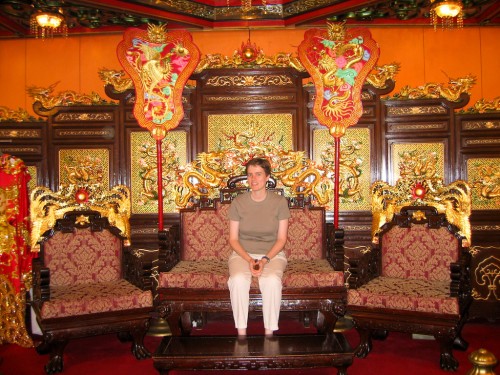 You can see some photos from day 7 in my photo gallery