Up reasonably early this morning to finish our packing and check out of the hostel and book a taxi to the airport.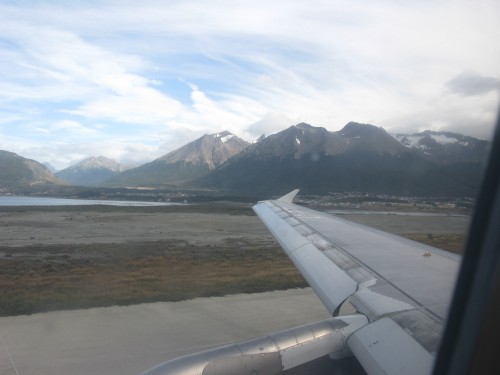 Our flight to Buenos Aires left a bit later than the 12:05pm scheduled time. At least it was a direct flight – about 3.5 hours.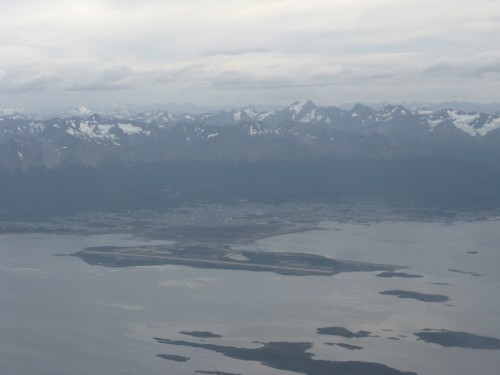 Our transfer driver was waiting for us when we arrived and we got to the hostel with no problems – it was really hot and humid though … we're missing the cool weather already!
We put on our Teva's (nice to be out of the boots) and headed out for a walk – walked the length of the pedestrian mall "Florida" and back, stopped for some dinner and then eventually wound our way back to the hostel.
Had an early night – the humidity not too comfortable – has been raining a lot here too … lots of water lying around.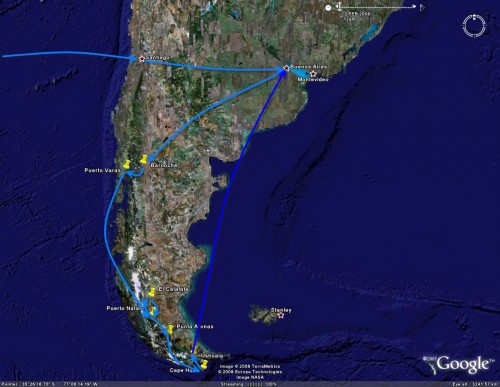 Tweets from today
waiting to check in at Ushuaia airport for flight to Buenos Aires