Up at a reasonable time this morning to finish our packing and discard the last of the gear we wouldn't need for the return trip.
Decided to wear our Teva's on the plane rather than our boots – also pulled out our Thermarest pillows to carry on, so there's plenty of room to pack the boots in our bags.
Got our airport transfer at around 11:30am and headed to the international airport – flight was at 2:25pm.
We arrived in Santiago on schedule and made our way to one of the LAN club lounges. We had a 7 hour or so wait for our flight to Sydney – so I spent the time catching up on blogging and uploading photos (very fast link here with free WiFi!).
Our flight leaves at around 11:05pm tonight (just over an hour from now) – and stops in Auckland before continuing to Sydney – scheduled to arrive at just after 7am Sunday morning (we skip Saturday when we cross the date line).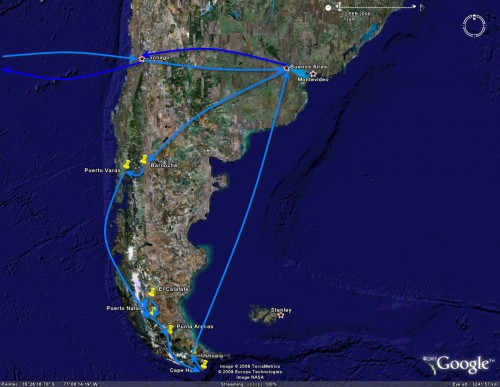 We plan on catching the train home and walking with our packs – depends on how we feel when we arrive!
This will be the last blog entry from the trip itself … although over the next few weeks I'll do some reviews of the places we've visited, the activities and tours we've done and the gear we took.
[table1]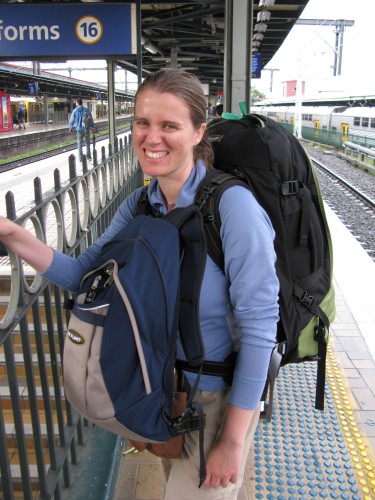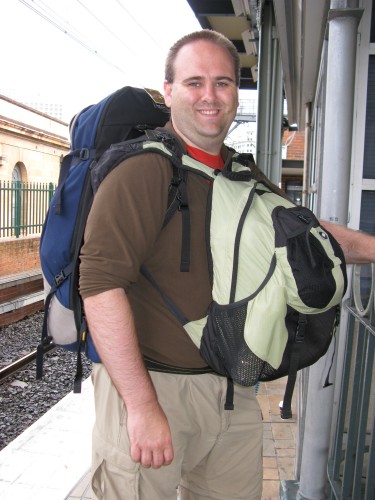 Tweets from today
about to board flight home to Sydney from Santiago – holidays are ending :(
at Santiago SCL waiting for flight to Sydney via Auckland
at Buenos Aires EZE waiting for flight to Santiago