Slept in today – decided to have a slow day and just do some stuff around town.
Headed out late morning and visited Museo Fin del Mundo (End of the World Museum) about the history of the area and the town of Ushuaia.
One interesting part of the museum was a collection of stuffed birds (and a couple of animals) found in the region. Despite it being a little creepy, I took lots of photos to help me with identification of some of the birds we have seen. I'm disappointed we didn't see any woodpeckers!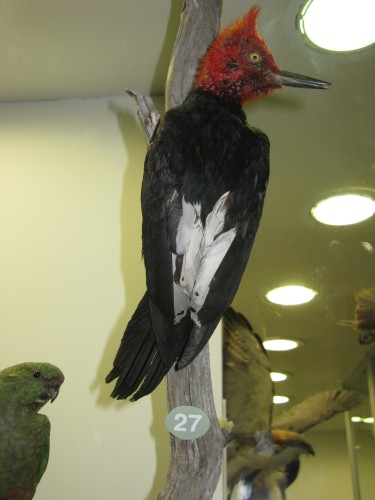 After lunch we decided to visit the local aquarium, which was a 45 min walk from downtown. It turned out to be not a lot more than an old building with a few fish tanks in it – but they were large tanks and they had some marine creatures we hadn't seen before (although it was poorly labelled, so we didn't really know what they were). Certainly not worth the 25 peso entrance fee (around AU$9).
After walking back and stopping for afternoon tea, we headed back to the hostel to have a rest and get some washing done.
Dinner was the rest of the leftover bolognaise from the other night – three meals out of one dish saves a lot of money!
Had an early night after doing a bit of packing ready to leave in the morning.