Another "late" start today with Gustavo picking us up at 10:30am.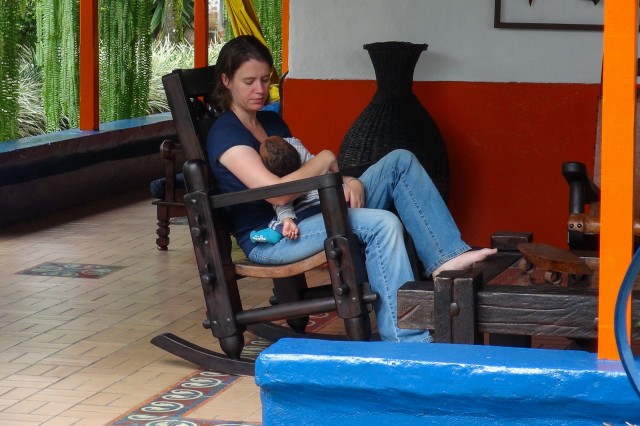 We drove south from Armenia this time to Recuca, a traditional Colombian coffee farm which specialises in education about how coffee is grown, picked, and processed.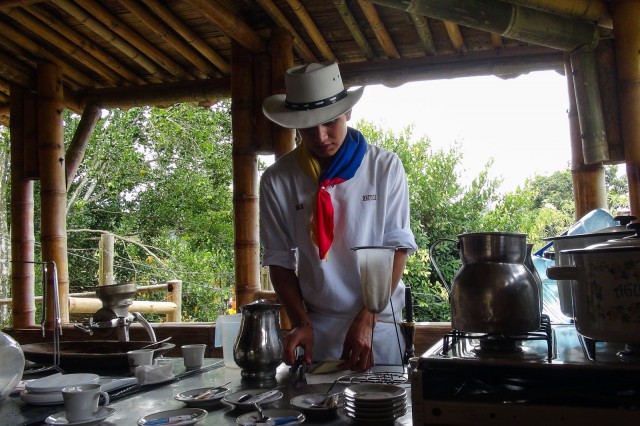 As part of our tour, we tried "Tinto", a traditional small serve of black coffee typically served in Colombia – carefully prepared for us with 100ml of hot (not boiling) water strained through 7g of ground coffee into a pre-warmed cup. We found it too bitter without sugar, but quite nice with some added. Even though we are not coffee drinkers at all, I think I could handle some traditional Tinto occasionally.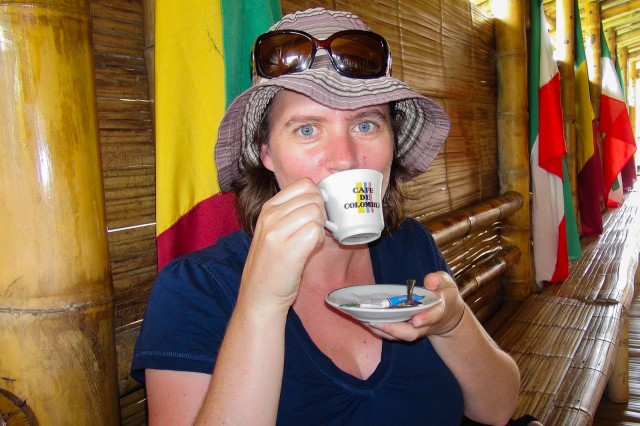 Andres and I tried picking some coffee beans, very hard work I think, especially given much of the coffee is grown on land most people would consider inaccessible – near vertical mountainsides!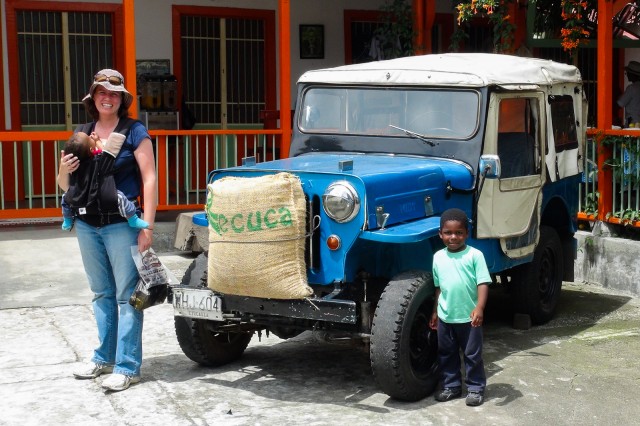 We were home in time for lunch.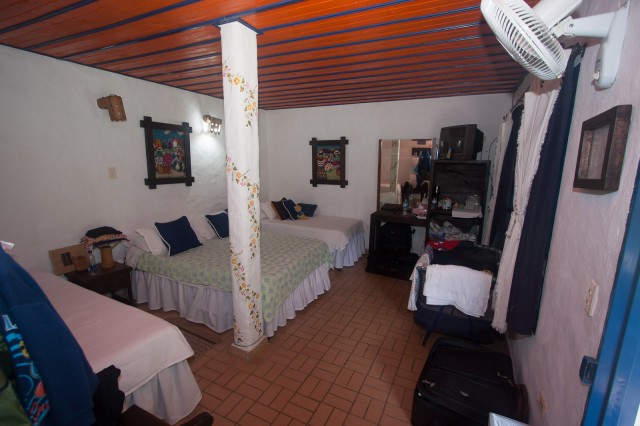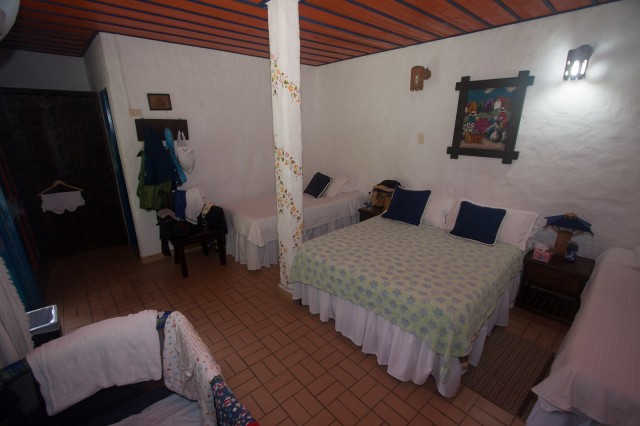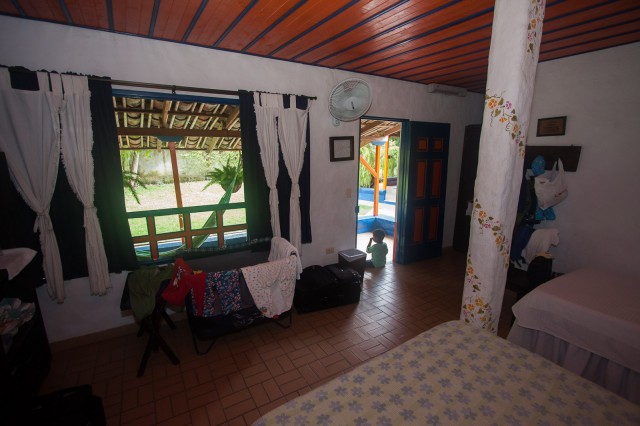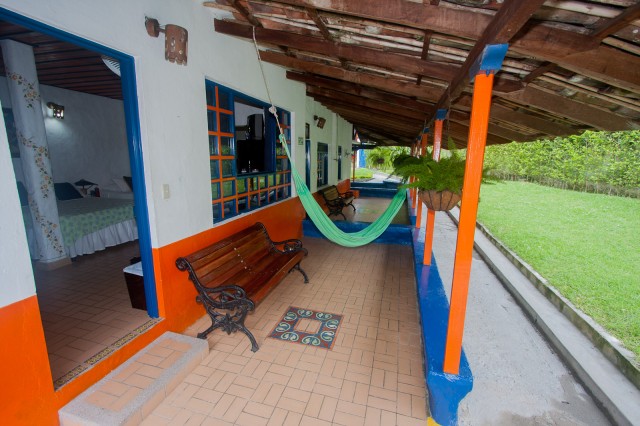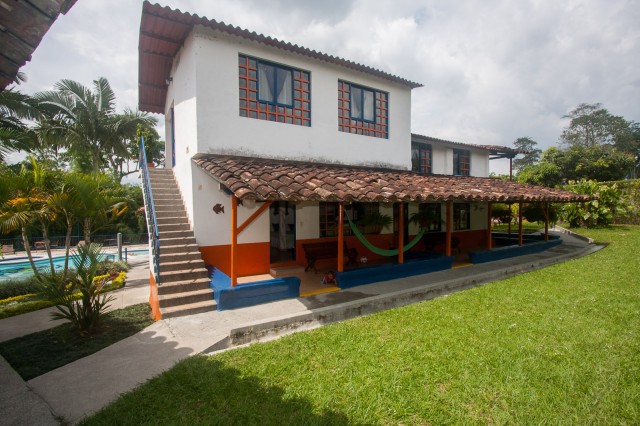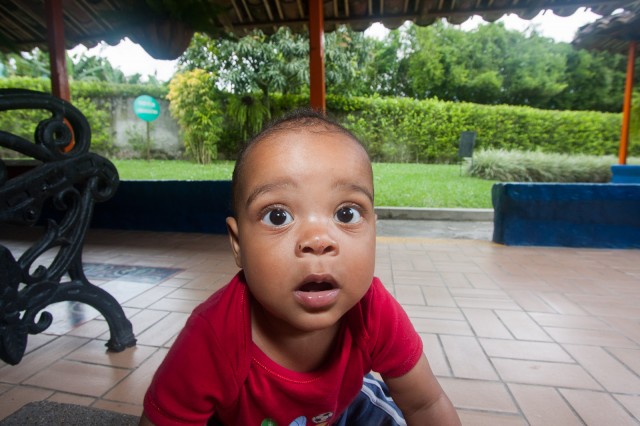 After lunch, I tried taking some photos of birds and the trail of leaf-cutter ants that had been busy on a nearby tree for the past few days, but we were interrupted by a bad storm.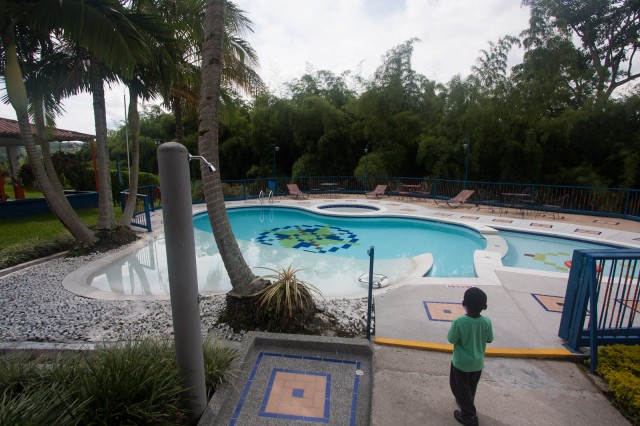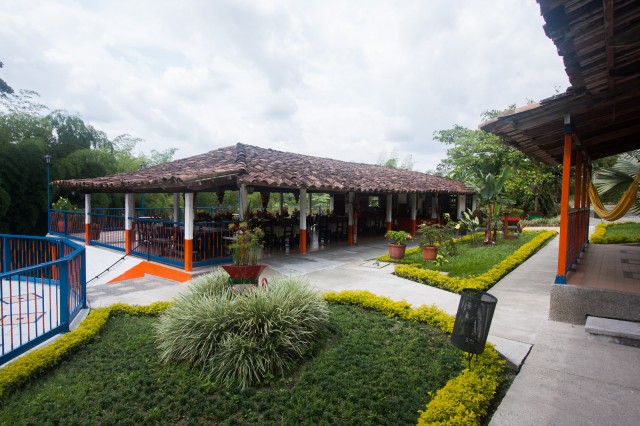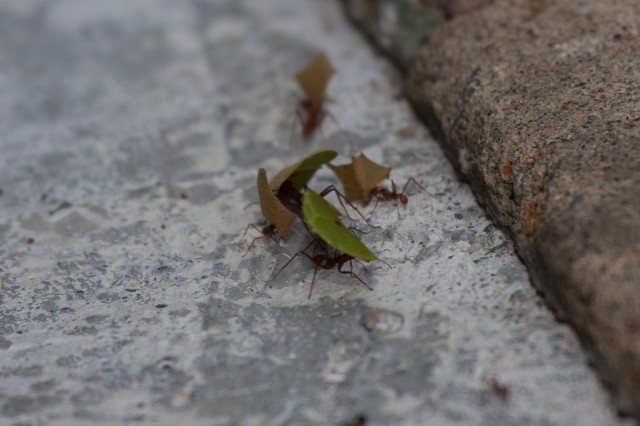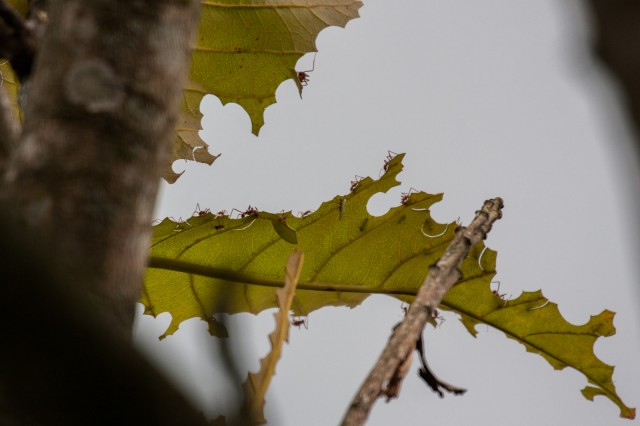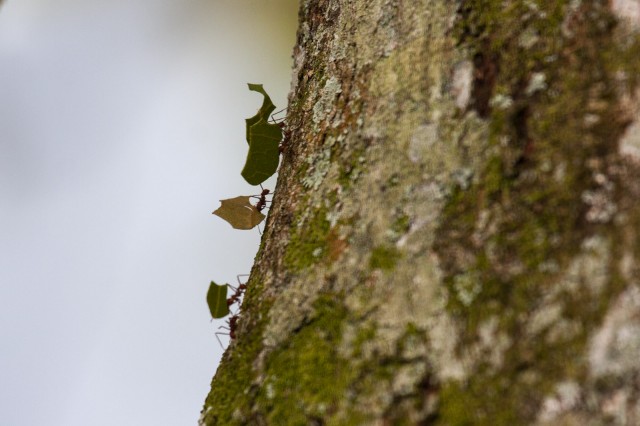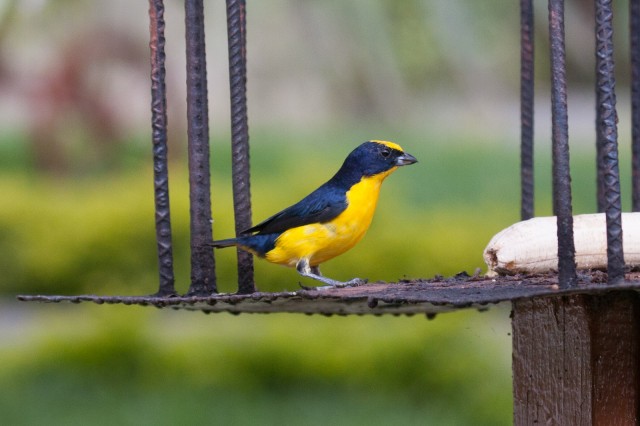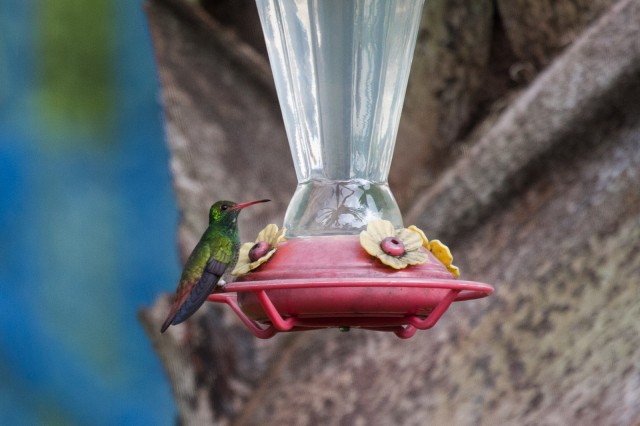 It ended up raining heavily all afternoon, so I sat on a rocking chair under the verandah with both kids on my lap for an hour or so while Leanne got stuck into the packing.