Another early start this morning – Gustavo picked us up at 9:30am (when I say early start – I mean we were up early to get ready to leave at 9:30am – takes a while to wrangle these two kids into getting ready!).
We drove through the city of Armenia, then up into the hills to the town of Salento. This little town set on a small plateau high in the mountains, was once on the main road between Popayán/Cali and Bogota. When the main road moved to its current location through Calarcá, the town became somewhat isolated and did not keep pace with the development of surrounding towns and cities. As such, the town retains much of its colonial architecture – narrow streets, colourful cottages, a relaxed way of life. Its stunning location, mild climate and proximity to the Coffee Region has made it a very popular tourist destination.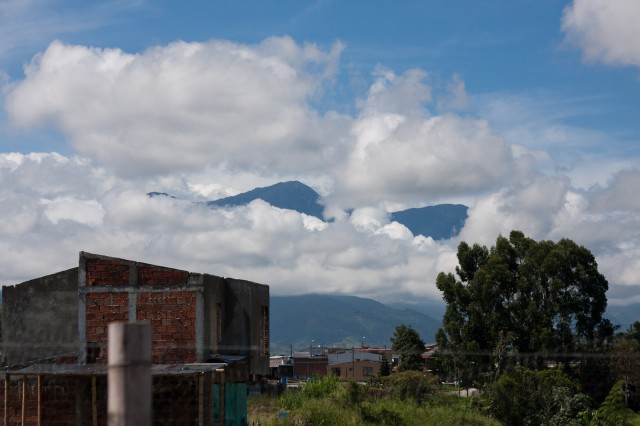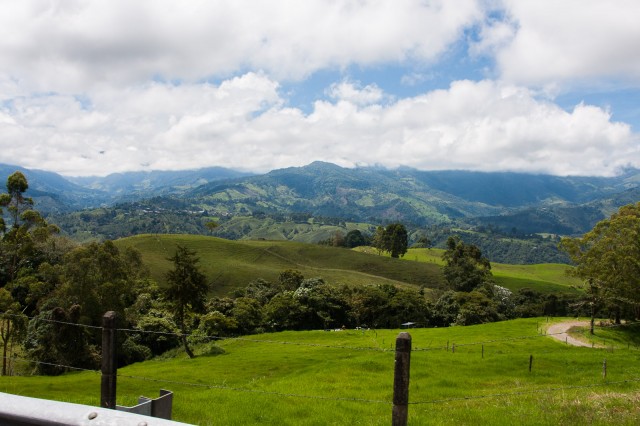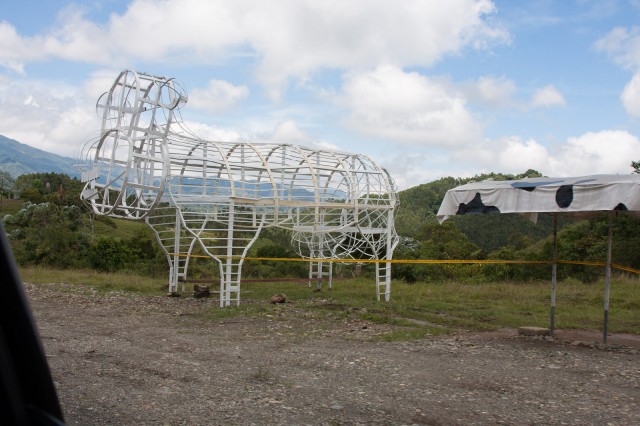 We didn't stop on the way through, but instead continued further into the mountains to the Cocora Valley, on the edge of the Los Nevados National Natural Park. The Cocora Valley is famous for the Quindio Wax Palm – a very tall palm growing high in the mountains of this part of Colombia, and also the national tree and symbol of Colombia.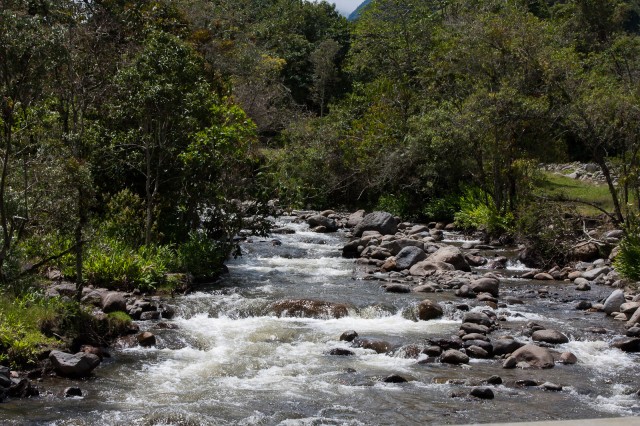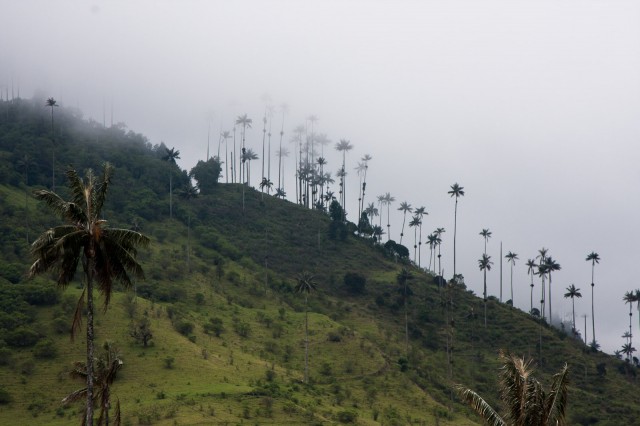 We stopped at the end of the paved road in the valley and visited a trout farm where Andres enjoyed feeding the fish.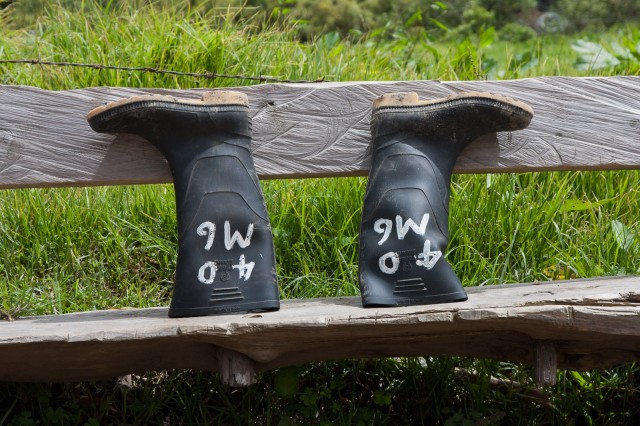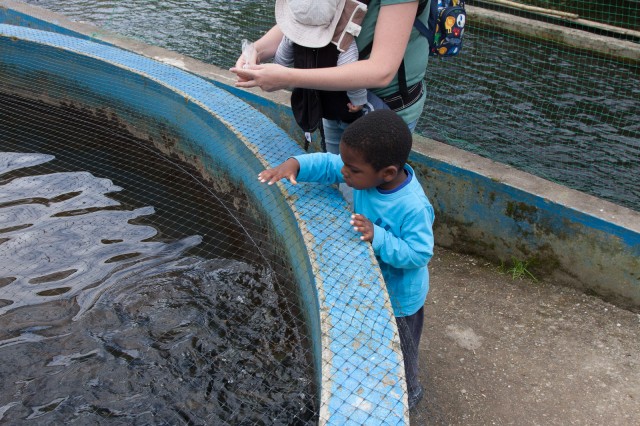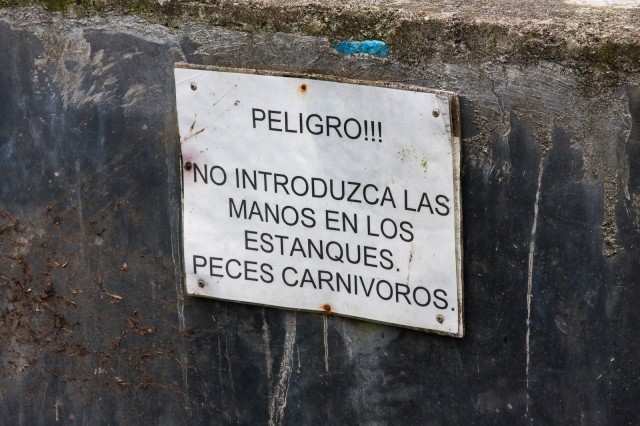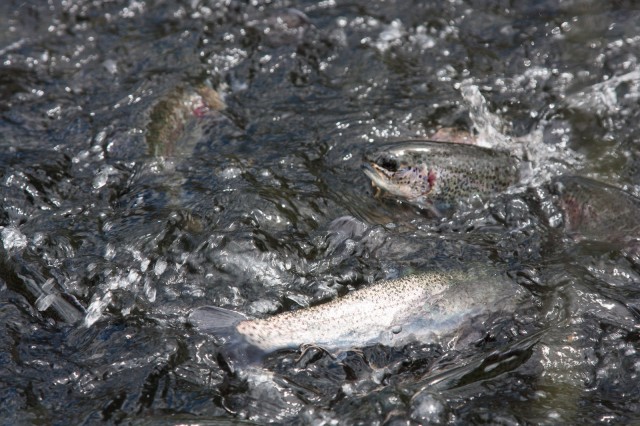 We then went for a long walk through farming country, enjoying the cool mountain air and the quiet rural setting with spectacular views along the valley. It was an interesting juxtaposition – wax palm trees standing very tall – many literally with their heads in the clouds, with dairy cattle grazing on green grass below, and in the distance – large groves of eucalypt trees growing.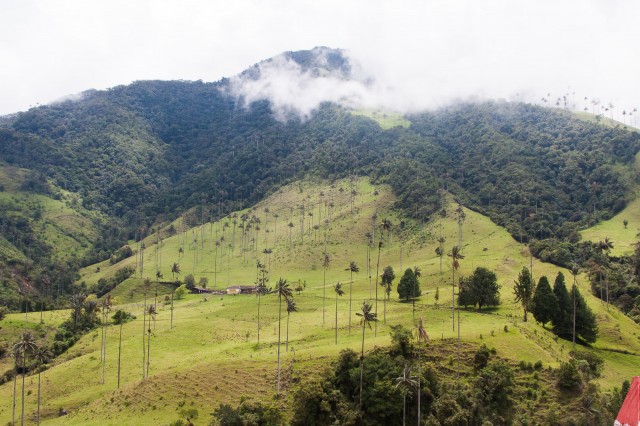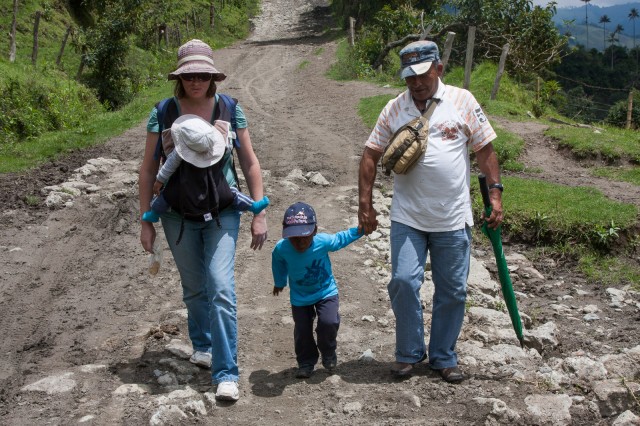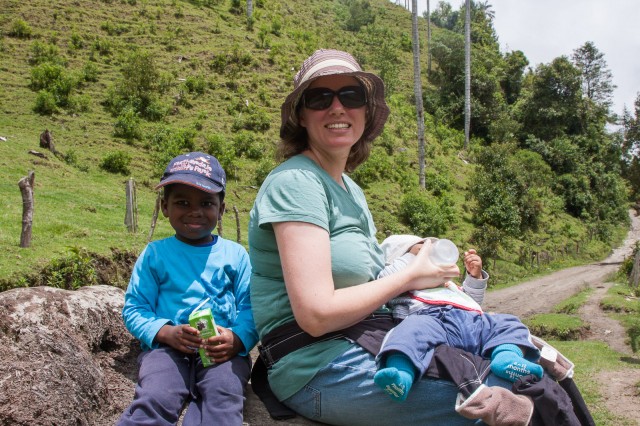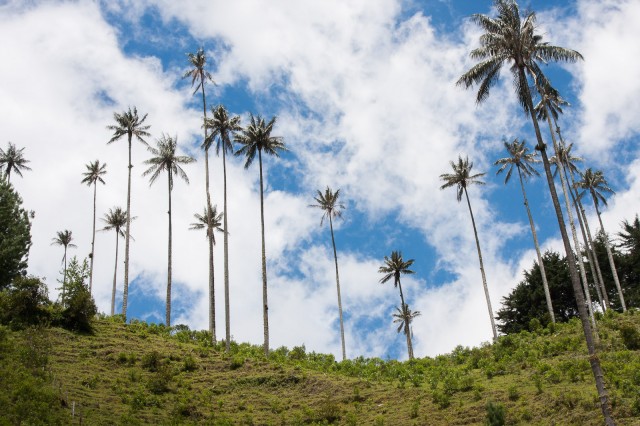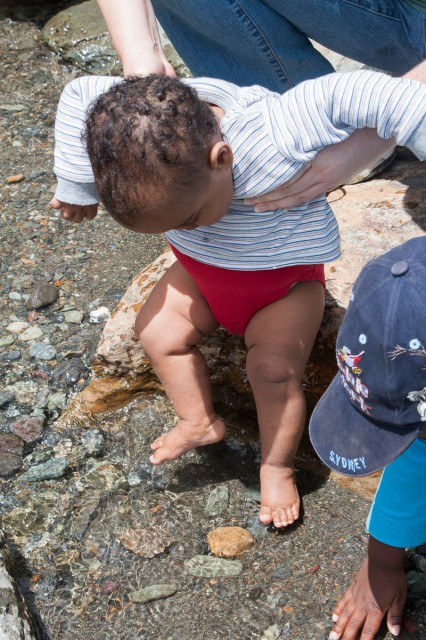 After our walk, we headed back to Salento and stopped at a restaurant for lunch. Leanne had the rainbow trout prepared in a traditional Colombian method – it was very tasty and I regretted buying a hamburger (I'm not a big fish eater), although the burger was still very tasty.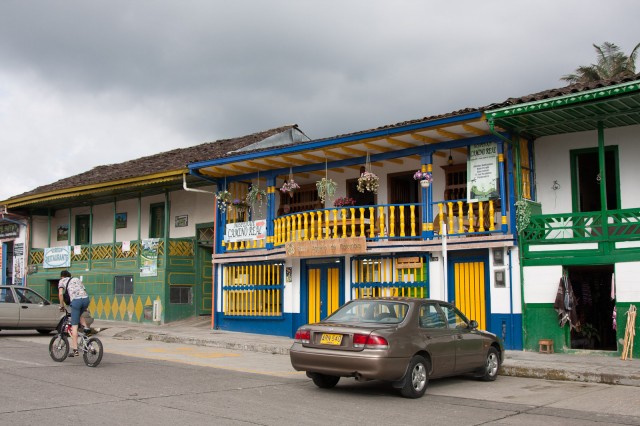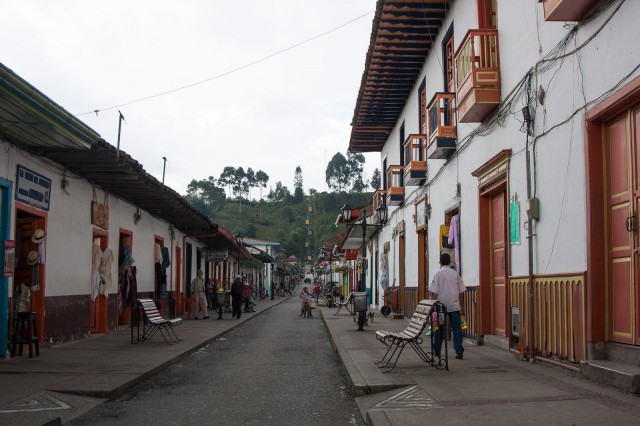 Following lunch, we drove up to a lookout which looked up the Cocora Valley and also over the town of Salento and were treated to some spectacular views.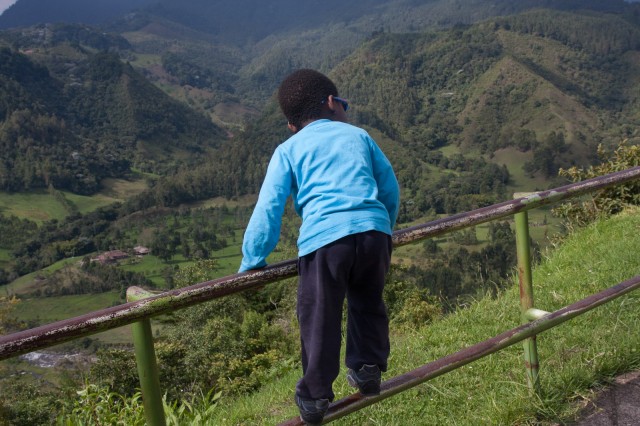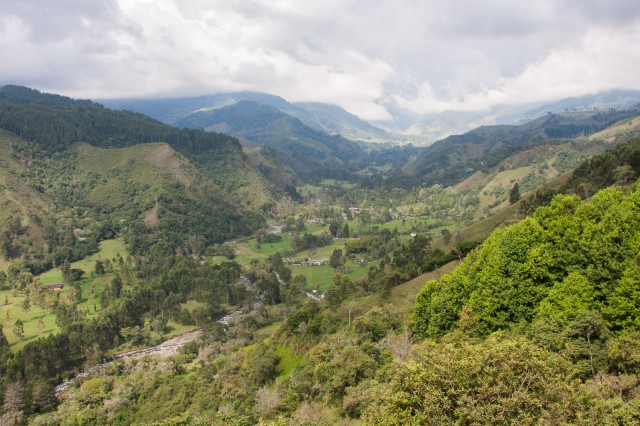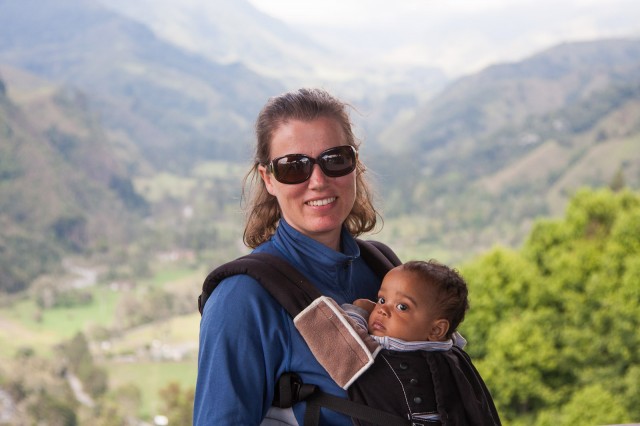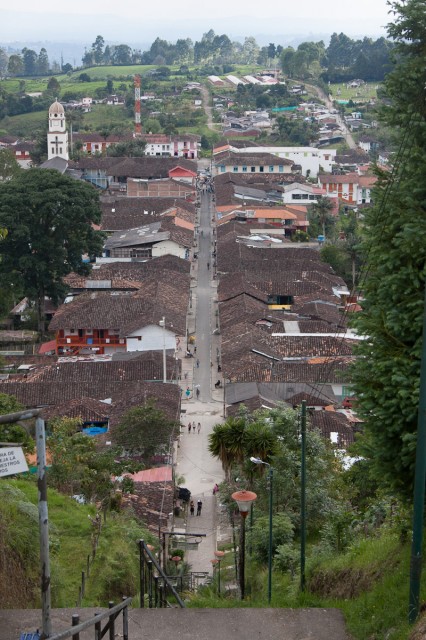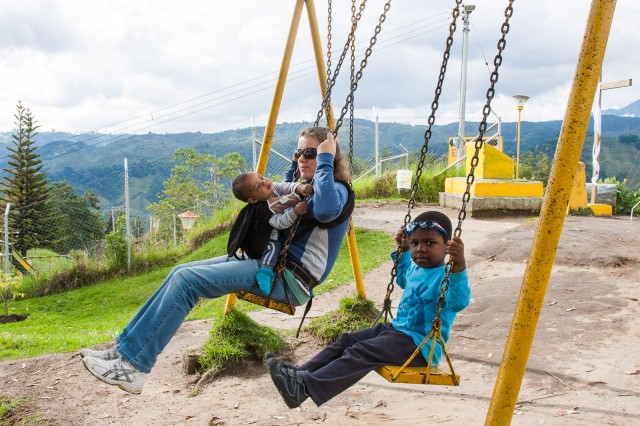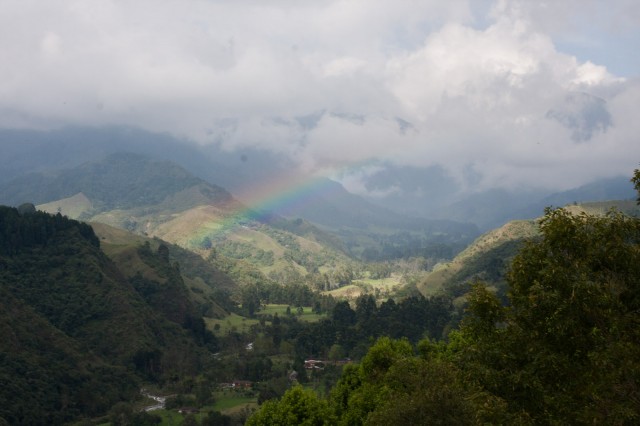 Finally, we headed back and not long after leaving Salento, very heavy rain prevented us enjoying the views on the way home – which was a bit of a disappointment. By the time we got back to Armenia, the rain had cleared up and we were able to enjoy the sights and sounds of this thriving city.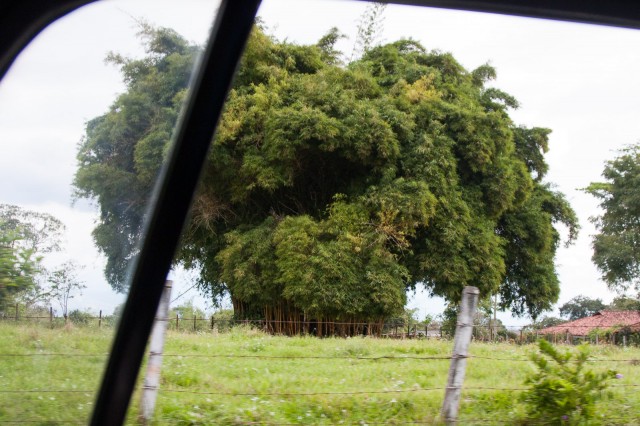 Back at the hotel, I jumped in the pool with Andres to cool down until one of the typical afternoon storms came through.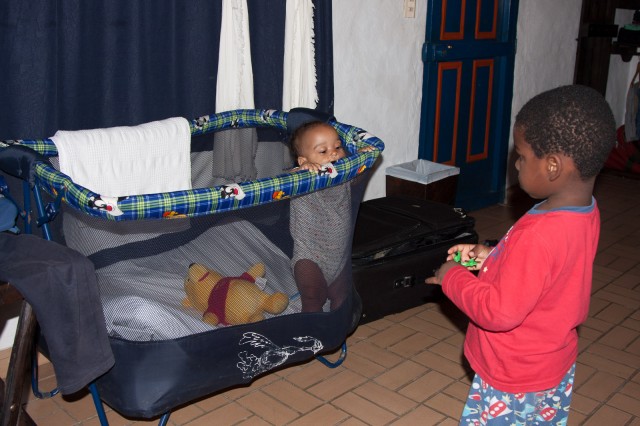 After our late lunch, we requested a light dinner and enjoyed some very tasty jamon y queso tostados (ham and cheese toasted sandwiches) while sitting on the verandah in front of our room.