Up in time to get breakfast this morning – not too early. Breakfast was cereal and toast – nothing special, but does the job.
After breakfast we headed out for a walk along waterfront to the port area to see if we could work out where our cruise would be leaving from on Wednesday.
We stopped at a supermarket to buy some water and fruit – and then headed into town to the tourist information office  to get some information about tours and attractions in the local area.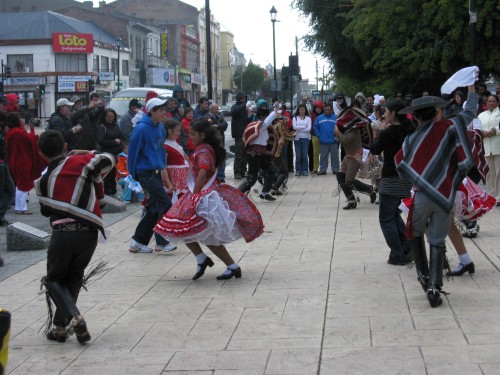 Next we went to the Cruceros Australis offices to confirm where and when we had to check-in.
Finally we visited the offices of one of the tour operators and booked a tour for tomorrow.
After lunch, we walked to the cemetry which gets listed in the guide books as a historical feature – with ornate memorials and a long history of settlement from people of many nationalities. It felt a bit weird to be visiting a cemetry as a tourist – there were both people tending the flowers on graves of loved ones and people taking photos of the tombs and memorials.
[table1]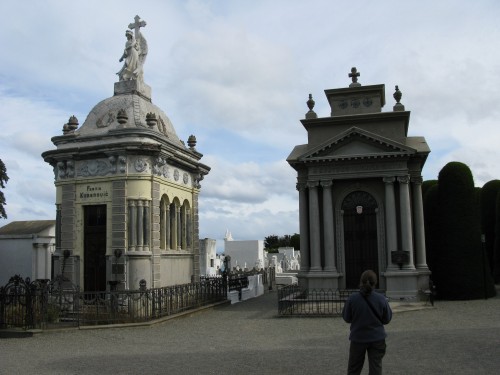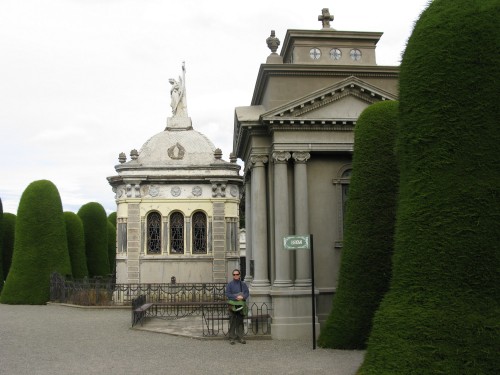 While walking around the city we found we kept getting "adopted" by the local dogs – many of whom roamed the streets. A couple of times we had dogs start trotting along with us as we walked – one followed us around the block in the downtown area before we managed to lose him by going into a building. Another dog followed us all the way to the cemetry – several kilometres away. We found that if we avoided making eye contact and tried not to smile at the dogs they tended to ignore us. Leanne likes dogs, so it was hard for her to stop looking at them and smiling at them !!
Dinner was at La Luna – a seafood restaurant catering to mostly international customers – I had a chicken schnitzel which was very very nice and Leanne had Salmon (*yawn*)