Up early this morning so we could get to the office of the tourism operator by 6:50am ready for our tour to Magdalena island.
They put us all into two minibuses and drove us to 30 minutes out of town to a small port where two large Zodiacs were waiting for us.
We put on our life jackets and boarded the larger of the two boats - ours had seating for about 20 – with captain standing at the wheel at the rear (and getting very wet) and a first mate hanging on at the side and getting equally wet. The boat had a canvas roof to keep spray off us – which was good, since it was quite windy.
Once we got out to more open water, the swell rose, eventually reaching over 2m … made it very interesting in the boat - quite a thrill ride … much more exciting than rides at the show or a theme park. We followed a zig-zag path (to avoid travelling side-on to the waves) out to Magdalena island and arrived after about 45 minutes.
[table1]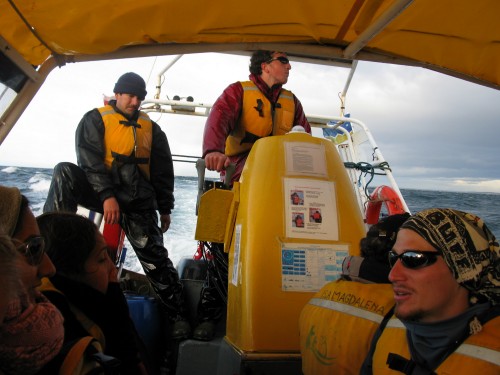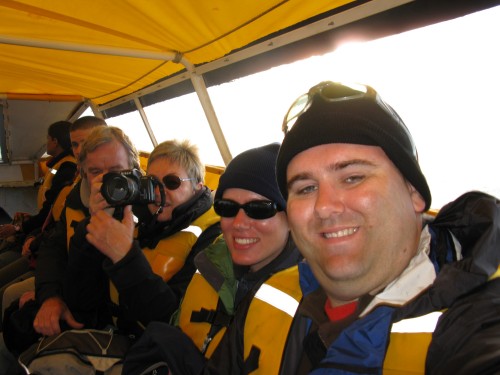 We disembarked on the island amongst literally thousands of Magellanic Penguins, and followed a roped off trail up to a lighthouse at the top – past many nests and young Penguins who didn't seem overly fussed by our presence.
[table1]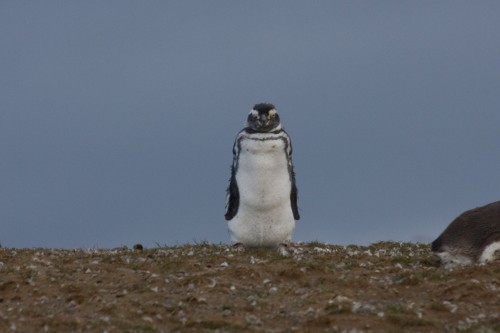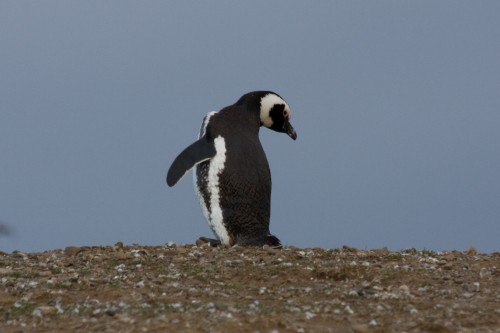 [table1]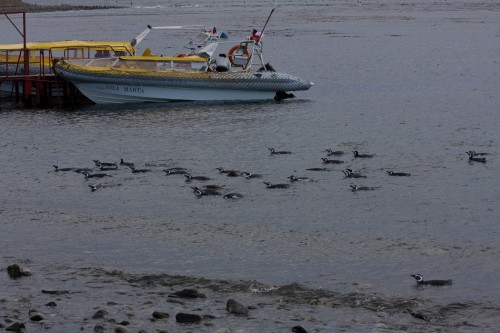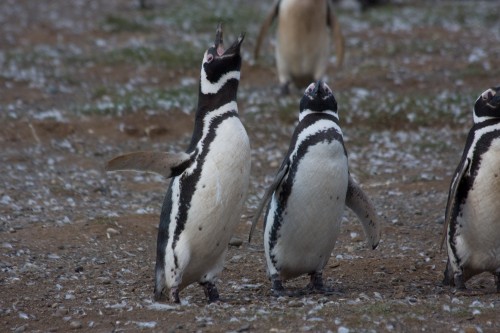 There were a lot of Kelp Gulls and Skuas too hanging around and making lots of noise. Some of them had nests too – although I only saw juveniles, not chicks.
[table1]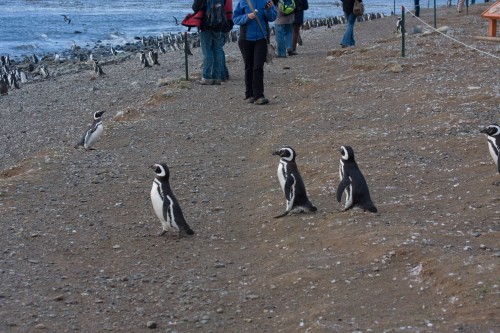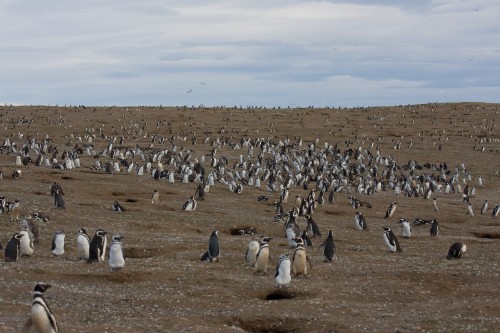 [table1]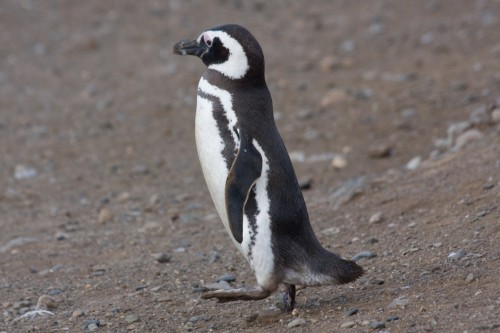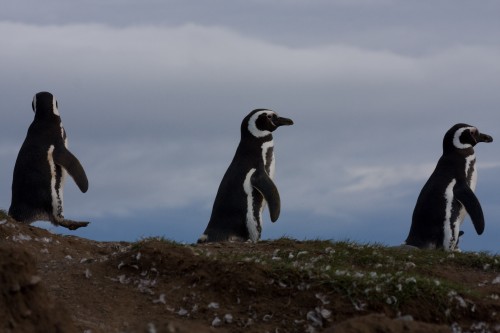 Apparently the penguin population is at least 50,000 birds, although some estimates we've heard put it at over three times that many.
[table1]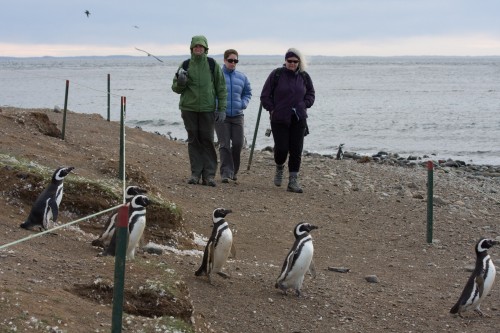 [table1]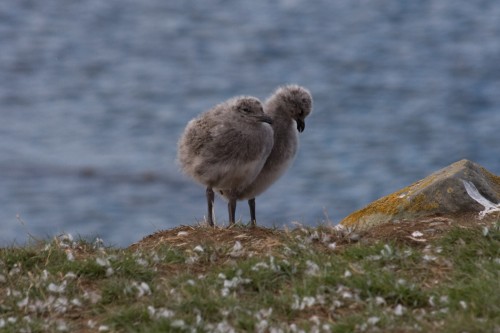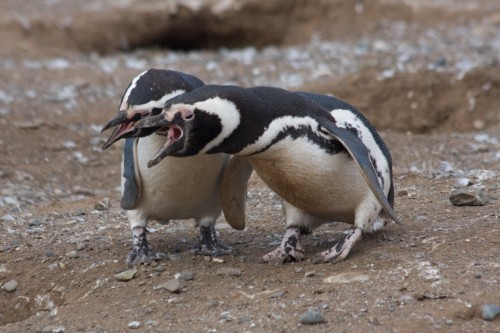 After an hour of wandering amongst the penguins, we boarded our Zodiacs again and headed further out to Marta Island, where a colony of sea lions lived. We watched them for a while – quite a few young sea lions visible, plus a couple of cranky males.
[table1]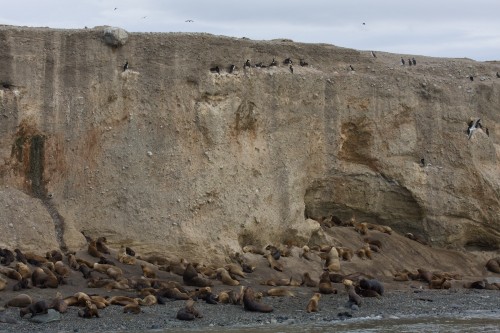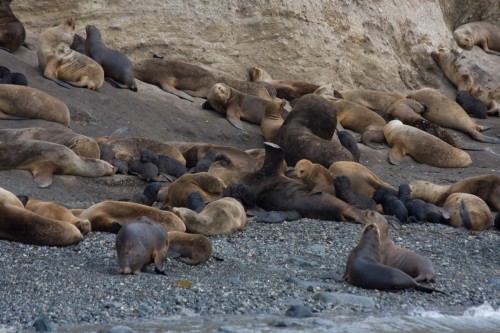 [table1]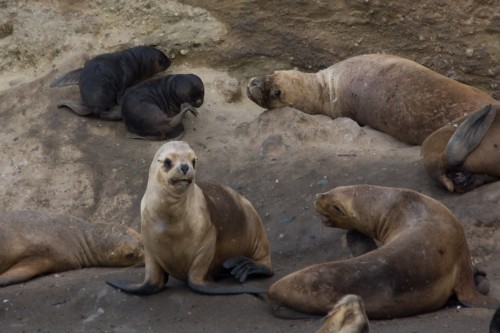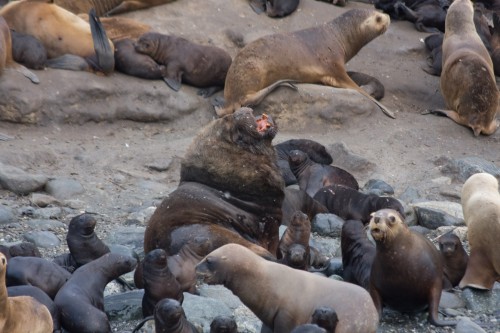 [table1]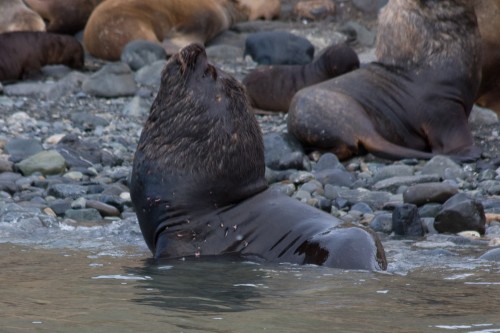 We then headed back to shore, re-boarded the minibuses and were driven back to town, arriving around 11:30am.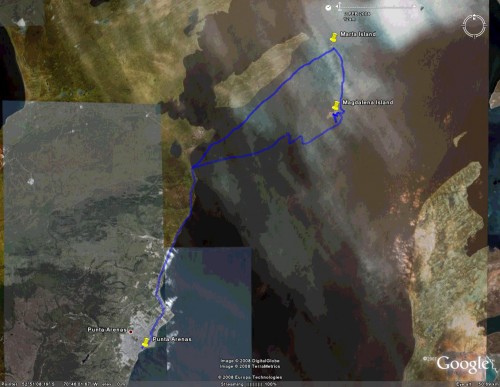 We stopped for some lunch, and then walked up to a lookout with views over the town and Straits of Magellan.
[table1]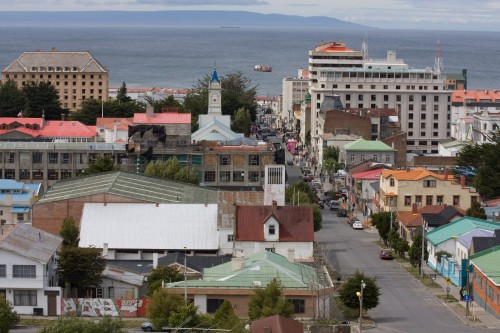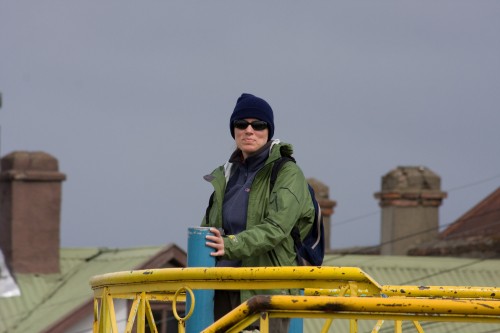 [table1]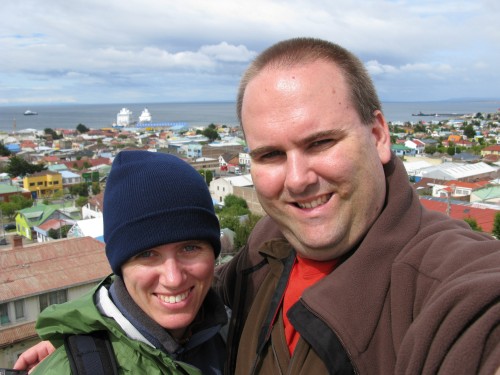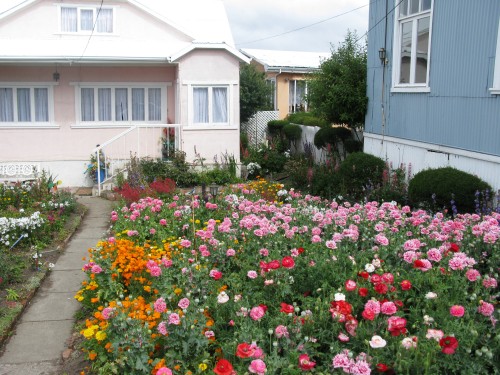 [table1]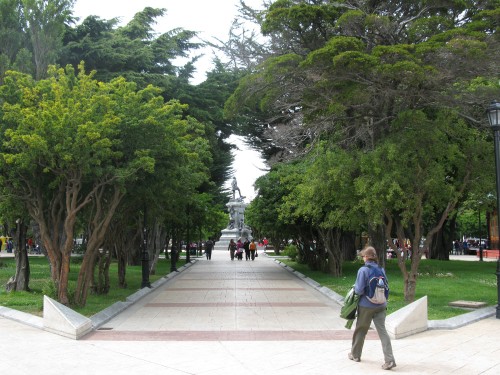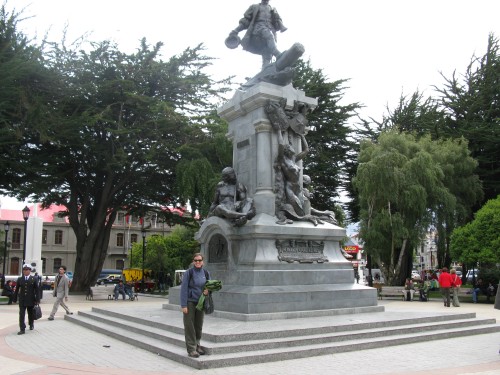 Took it easy for the rest of the day – watching TV and catching up with the blogs and emails.