After breakfast this morning, Enrique organised a driver with a van to take us on a city tour. We stopped at several lookouts with views over the city, including the Cristo Rey monument. Unfortunately, it was a very hazy day – even more hazy than our last visit here in 2009, so we couldn't see much of the city from the mountain top.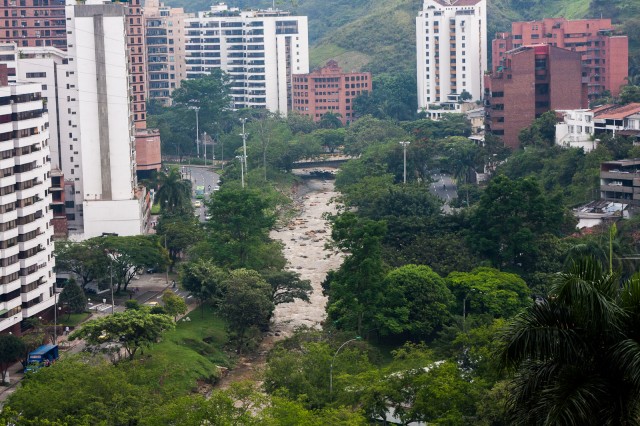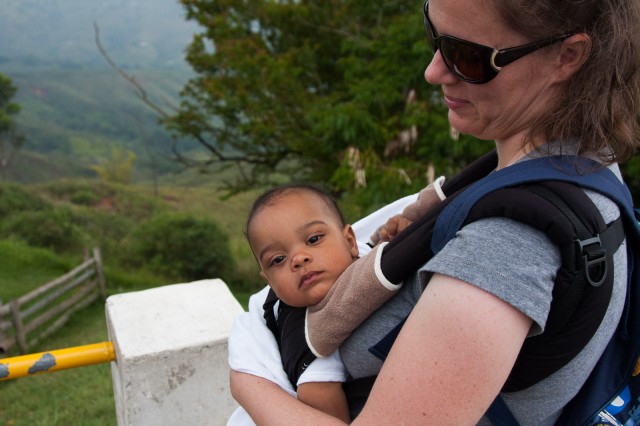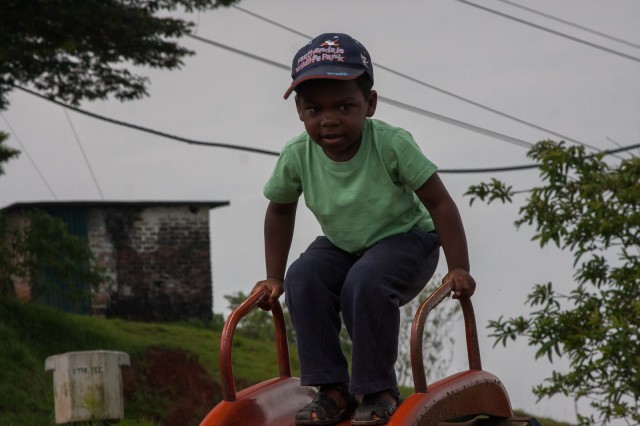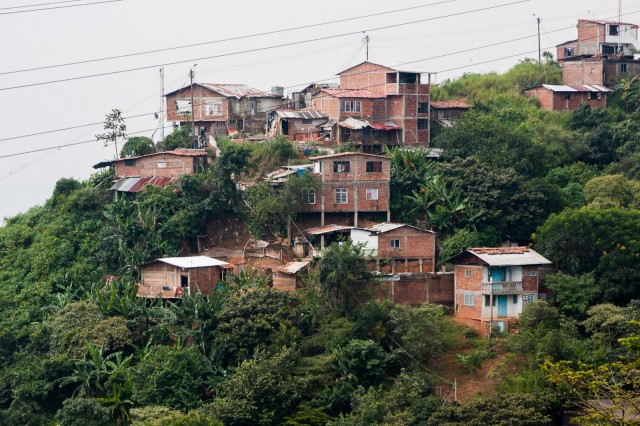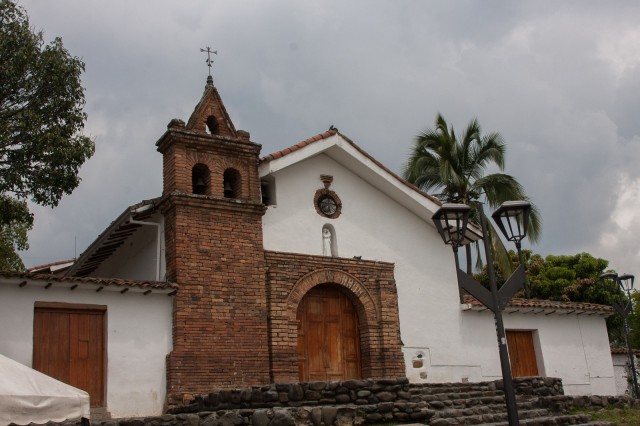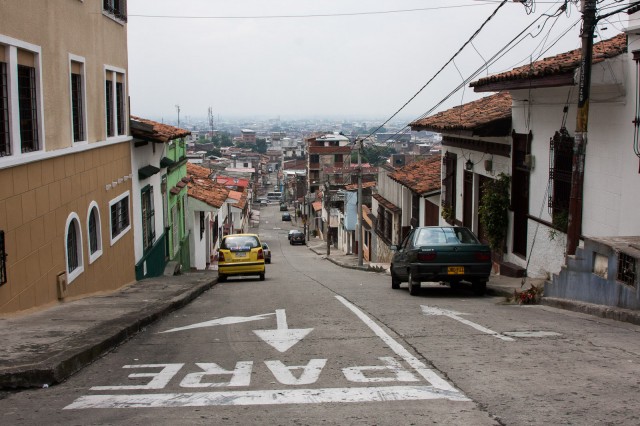 When we got back to the hotel, we got stuck into packing – ready to leave tomorrow.
After lunch, Magnolia picked up the American family to take them shopping, they dropped me off at the LAN office on the way – they had called Magnolia to let us know that the flight change was ready to process and I just needed to come in to the office to pay the penalty. They also assured us that one of the staff there would speak English, so I wouldn't need Magnolia to translate. The idea was that the driver would drop me off, take Magnolia and the Americans to the shops, come back and pick me up, drop me back at the hotel and then go back for the others.
Unfortunately, when I got to the LAN office, I had to sit there for a while before the girl who was dealing with our changes was available. I sat and watched as the staff struggled to get the boarding pass printer working again. The girl I was waiting for came downstairs and proceeded to work with the other staff on trying to get the printer working. After a while, I was starting to get a bit annoyed – did it require an entire office to fix a printer?
Eventually one of the other staff who had  been there the last two visits came over and explained (in quite good English) that my changes were ready to process, they just needed to print the penalty notice out on the broken boarding pass printer. I was a little surprised, since the entire time we were in the office previously (including yesterday when Magnolia and I were joking to each other about the printer), she did not acknowledge at all that she spoke good English! At least the  explained why my girl was also working on the problem. I did wonder why they couldn't just print out any notices on their laser printer.
Eventually, after a few more phone calls, they ended up coming over with a printout (from the laser printer!) that showed the changes being made and the reference number for the change which I could show at the airport if there were any problems checking in. I paid the penalty, which had gone up overnight from what we were originally told – we were being changed per person for the changes and then they added about 33% of one of those charges for Nicol as well, just for good measure. It ended up being just over $300 penalty just to cancel our one hour flight!
So after nearly an hour, I was finally ready to go, the driver had been waiting outside the whole time, I assume he had already spoken to Magnolia – he took me to where they were (less than 5 minutes away), we picked them up from the shops and headed back towards the hotel to drop me off so that the others could then continue on to the artisan park at Loma de la Cruz. However, along the way, we remembered that I had asked about getting some bubble wrap to help protect some of the more fragile items in our luggage.
Magnolia instructed our driver to head towards Loma de la Cruz, then on to a small shop which sold various plastics and such my the metre off rolls. He had a large roll of bubble wrap and so I bought 10m of it and some packing tape – cost 18,000 pesos, around $10. Next, the driver dropped Magnolia and the Americans off at Loma de la Cruz before taking me back to the hotel – he then headed back to wait for the others to finish the shopping.
So, it had been a bit of a long afternoon, and we still had packing to do, while looking after two young kids.
We said a sad farewell to Magnolia – we have come to think of her as our Colombian mother, looking after us while we are here, giving advice, running errands, helping with the kids, organising things for us – we would not have survived here without her. We do hope to visit again when the kids are a little older.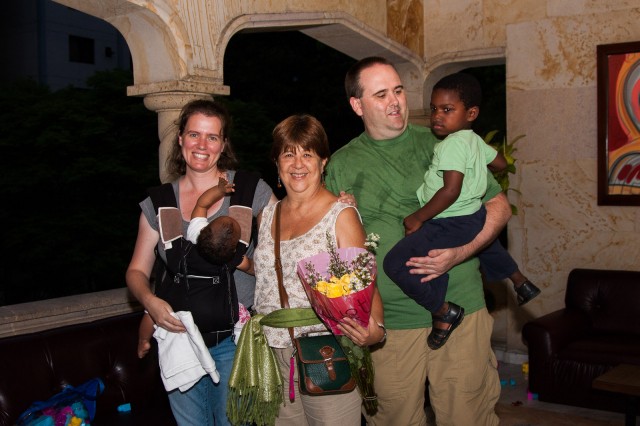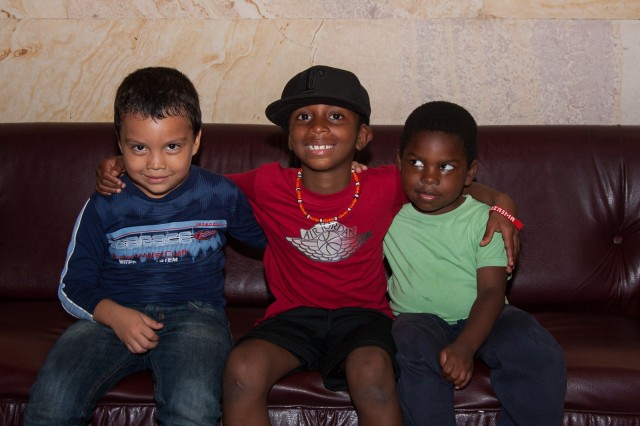 It ended up being quite a late night – after we got the kids to sleep, I sat there cutting off strips of bubble-wrap with the knife of our Leatherman multi-tool (which has been used on practically every trip we've done since we bought it in 2007 – well worth the money!), while Leanne wrapped the various items and taped them up. Alarmingly, the new bag filled quickly before we packed all the things we had bought, but we were hopeful that we would find space for the remaining stuff across our other bags, which we deliberately didn't fill to capacity.