Very early start this morning (yet again – I'm getting tired of this – especially with the late nights after eating around 9pm or so – restaurants generally only open at 8pm … we appreciate the afternoon siesta – although we don't often get a property one while on a tour). We finished packing, had a quick breakfast and checkout out of the hostel. Our bus to El Calafate was scheduled to pick us up at 7am – although we are near the edge of town so were always likely to be the last pickup. Finally just after 7:30am we boarded out bus and set off.
[table1]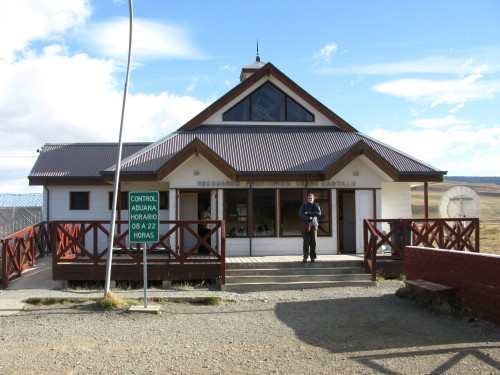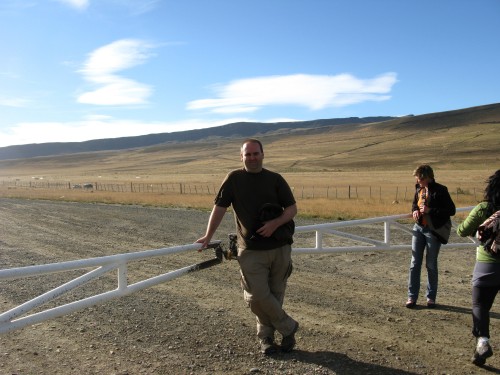 At Cerro Castillo we stopped at the border crossing – we all filed off the bus and lined up inside the checkpoint building with our passports and paperwork (good thing the building was large enough for us all – it was blowing a gale outside up the barren valley). It took probably 45 minutes to an hour to get through us all, and they finally unlocked the gate to let us through towards Argentina. After about 15 mins drive we came to the Argentinian side and stopped again. This time we didn't need to get off the bus – the bus company guy took the list of passengers and all our passports and went in to get them processed. Another 45 minutes or so and by this time the bus was getting quite hot in the morning sun – we were very uncomfortable. Eventually we got going again and after a brief stop in Esperanza, we arrived in El Calafate at around 3pm – quite a bit later than we had expected.
[table1]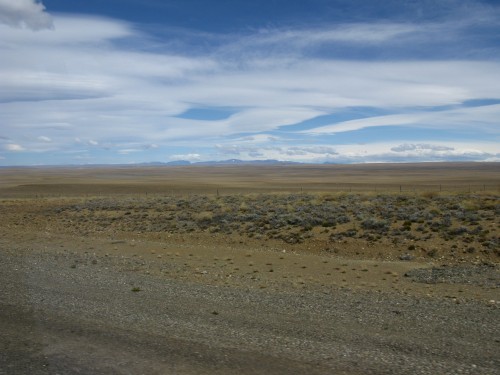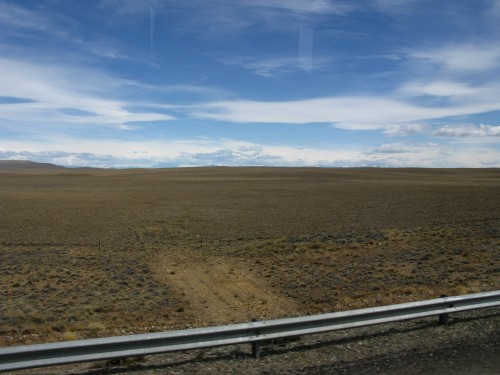 We decided to walk to the hostel with our packs – which took about 20 minutes from the bus station, including walking up quite a steep hill. Good thing we've been doing so much walking! Our hostel is the Marcopolo Inn, which was on the outskirts of town (not that it is a big town), where there has been quite a bit of new development – bot not a lot in the way of services (like paved roads!) yet. The hostel is fairly new and purpose built – Marcopolo Inn is a large chain with hostels throughout South America.
[table1]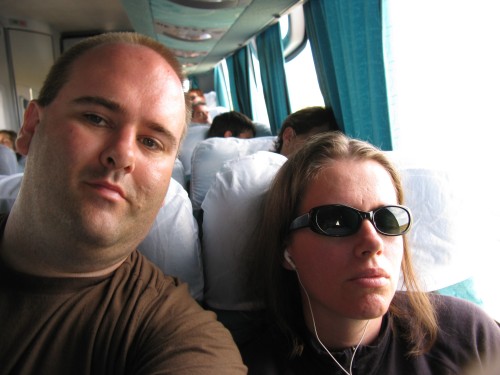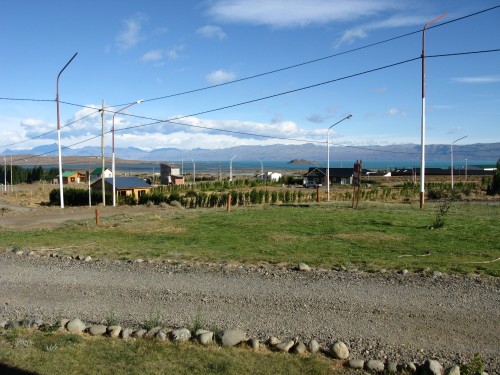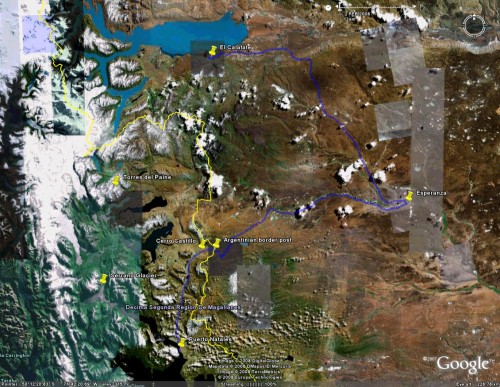 We were too tired after the bus trip to go exploring, and when offered a BBQ dinner at the hostel for 70 pesos each (about $23), we booked a seat – it was great not needing to go out to find food. We settled into our room and had a nap. WiFi worked, but the link was incredibly slow – not sure how much work I was going to be able to get done while staying.
Dinner as at 9pm and consisted of some salads (more than just lettuce and tomato which is what is usually served in restaurants), followed by chunks of meat brought in from the BBQ outside. It was very tasty and we enjoyed the meal – about a dozen other guests joined us too. It was a bit loud in the common area with loud music and quite a few guests, but this noise didn't seem to filter down to the rooms, so it was okay.