Got to sleep in a little this morning – breakfast finished at 9:30am, so we were able to sleep in until nearly 9, which was nice for a change. Mid-morning we walked into town – El Calafate is a nice little tourist town that was nowhere near as overdeveloped as places like Bariloche (although with the amount of development in the town, I'd say it might be different in a few years time). The morning's mission was to decide on and book some tours for the next two days. We spent some time wandering around town looking at our options before booking some tours, having some lunch and then stopping at the supermarket to buy makings for dinner.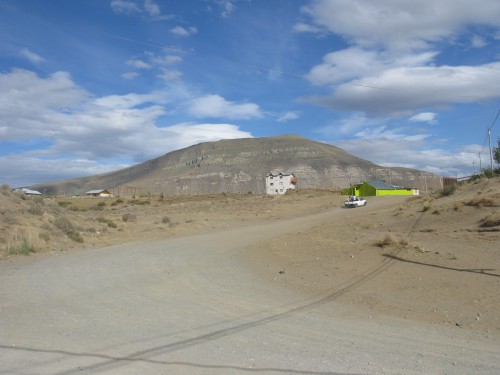 I also went hunting for another battery charger – buying enough AA batteries to keep us going – especially during the boat trip, was going to be expensive. After checking out a few places I ended up buying a fairly expensive (139 pesos – about AU$50) charger, but it had the standard figure-8 plug which all my other gear used, so I would be able to use it back home in Australia with no problems, it also came with a car charger (something I don't currently have) plus four 2700mAh batteries (all my other batteries are only 2500mAh), which would be useful. All up it was fair value I thought … and it specified the charge times for various types of batteries – it's pretty fast, which is good. When I tried it later on the batteries I had been charging in the other charger, they were actually fully charged – but they had been charging for nearly 24 hours … which is way too long to wait when I have about 5 full sets of batteries to maintain (fortunately not all need charging at once).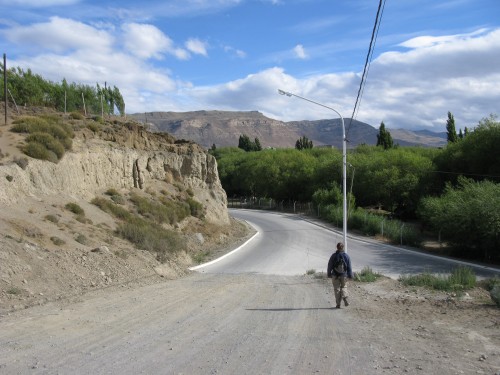 After heading back to the hostel we did some more research – this time our mission was to decide on our next destination (an overnight stop on the way to Punta Arenas) and to book bus and accomodation. After some more research and a discussion with the hostel staff we decided to try and stay an extra night here in El Calafate and catch a bus back to Puerto Natales on Saturday and then another bus to Punta Arenas the same day. This was a bit of a risk since we wouldn't easily book the second bus until we arrived in Puerto Natales (and conversing in Spanish over the phone is much more difficult than pointing to things at the bus station).
I asked the guy at reception if they there were rooms available for Friday night and he said yes, so we headed into town and walked back to the bus station to book our tickets. We decided to try a different company to the one we had arrived on, so we ended up with two tickets for Saturday at a cost of 50 pesos each ($18).
Around 7pm we headed down to the Laguna Nímez Reserve and Bird Sanctuary at the edge of the lake – they had made a walking trail around some natural swamp area frequented by many migratory birds. We took a lot of photos (around 300 photos in 90 minutes – although many of these were experiments and didn't turn out). I haven't got a guidebook available to check which species we saw, but there were a large number of different types of ducks, geese, quite a few cormorants, some skuas, gulls, swallows, and a couple of flamingos. We were just reading about how harriers are known to come hunting for smaller songbirds amongst the reeds when a half dozen of them appeared, hovering around the reeds and squawking amongst themselves while they hunted. Later we were treated to a flock of Pink Flamingos flying in – beautiful colouring. Dad would really love this place. We left right on closing time at 9pm and headed back into town.
I've just posted some of the best photos here – I might do a feature post with more photos of the birds – once I've identified them all!
[table1]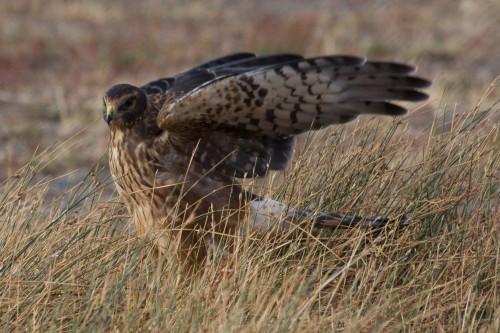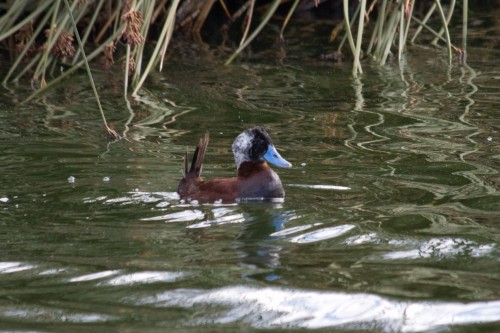 [table1]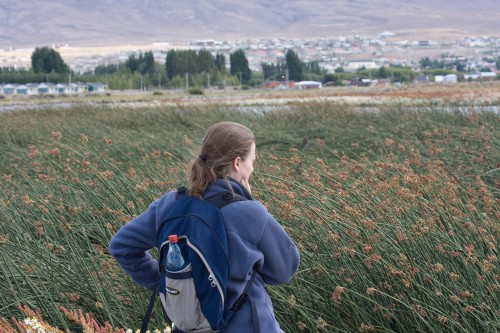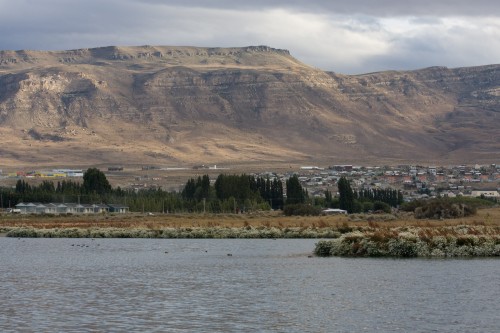 [table1]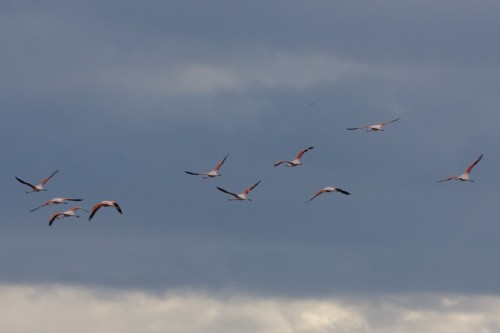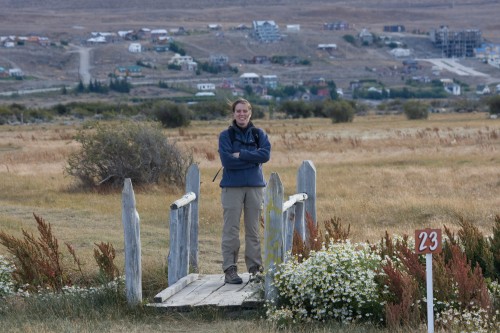 [table1]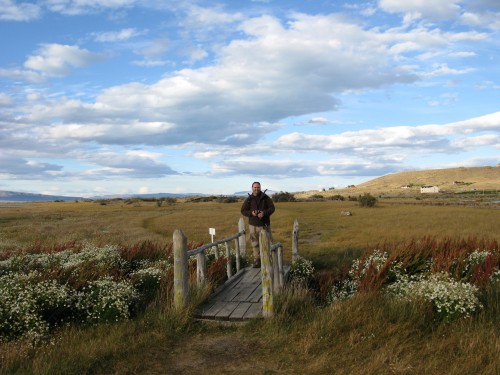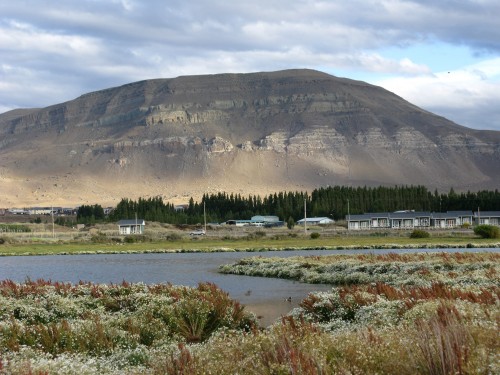 We stopped at a restaurant for dinner (it was getting too late to cook) and then walked back to the hostel. When we asked about booking a room at the hostel for the extra night, we were informed that there were plenty of dorm beds, but no double or triple rooms available. I had assumed the guy checked when I asked this morning – but it seems my question was not specific enough. This left us with the choice of either moving to another hostel for one night, or changing our bus booking. Hopefully the bus station would still be open tomorrow night when we get back from our tour.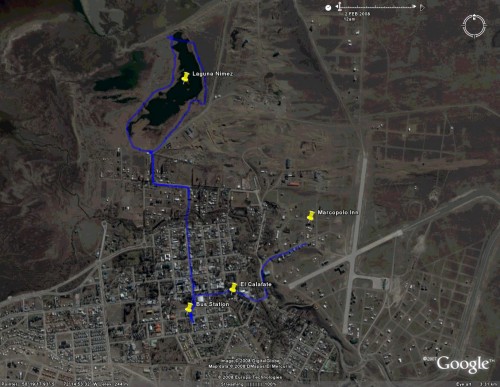 At least we were able to collect our laundry which we had put in when we checked in the night before – even managed to get our towels washed, which was nice. 17 pesos per bag (just over AU$6) – and we had two bags (we tried really hard to fit it all into one bag!)
Had a fairly early night (relatively speaking) – a big day planned for tomorrow.