I had to fly over to Adelaide to take care of some business, so I thought I'd take an early flight to give me a few hours at Adelaide Zoo to get some photos.
Unfortunately it started raining just as I arrived, and got steadily heavier until it was bucketing down at one point – I had to find shelter in the large Rotunda with all the bored school kids and bedraggled teachers.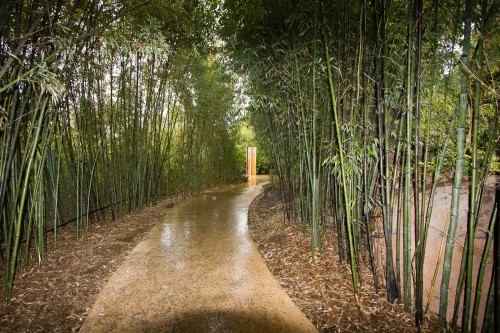 My main goal was to get some general photos of the zoo itself and of the various enclosures for discussion on ZooChat – so the fact that it was not ideal conditions for photographing animals wasn't actually that much of an issue. I was able to get some fairly decent photos of the zoo, even if they are a bit dull and lifeless – at least there wasn't many people around to get in the way! It was a little awkward taking photos with the DSLR in one hand and an umbrella in the other – but I managed.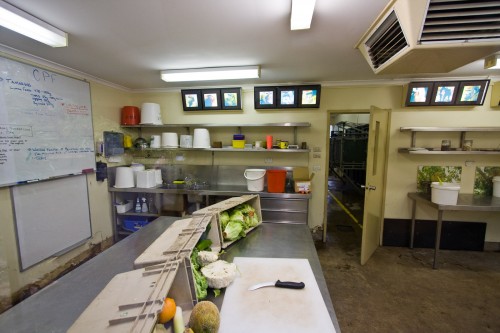 Ever since they built them a few years ago I've liked the toilet block / bird aviary – although it is a little disconcerting to have a large Cockatoo staring at you while you are trying to do your business.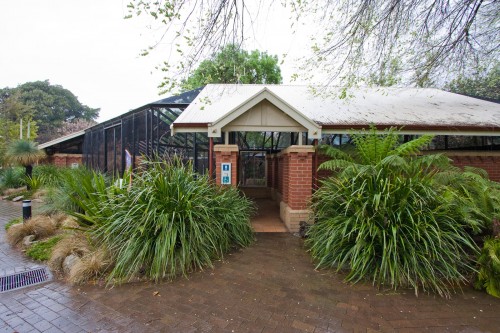 With the zoo being fairly quiet (weekday and raining), I was able to take the opportunity to spend some time in the nocturnal house taking photos with long exposure times. I set the camera up on the flat area of the fence around the Bilby enclosure, and then with the wide-angle lens looking across the room I tried a number of different settings (without using the flash) to see what I could capture. The Bilby's were mostly cooperative – they were too busy eating to hop around – but I didn't even bother with most of the other animals who were all too active to show up in a long exposure photo. The photo below is one I thought worked quite well from only a half-second exposure at 10mm focal length.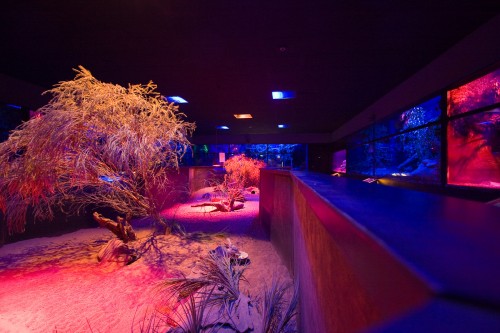 I will be uploading more photos to the Adelaide Zoo Photo Gallery on ZooChat.
Tweets from today
In Murray Bridge visiting my parents

22nd September, 2008 6:59 PM from web
heading up the freeway to Murray Bridge

22nd September, 2008 4:30 PM from web
in Adelaide briefly taking care of some business. Miserable weather :(

22nd September, 2008 1:48 PM from web