After staying with my parents in Murray Bridge over night, I visited Monarto Zoo for a few hours before heading down to the airport to fly back to Sydney.
It has been nearly 5 years since I last visited – which is quite disappointing given that my parents live only a few minutes down the road. We both can get in for free with Leanne's life membership of Adelaide Zoo, so there's not much excuse for not visiting more (although that kind of requires us to actually visit South Australia more often too!)
I was quite delighted to see they had opened up new walking tracks so you can go and view the animals at your own pace. Previously, the only way to see most of the animals was via the bus tour – which was not ideal for photography, and you could only do it once per visit. I've marked on the photo below the old walking tracks we've taken in the past and the new tracks. The "Ridge Track" was closed for maintenance so I couldn't do that part of the walk, instead I headed up the Malleefowl Track to get to the Creek and Boma tracks.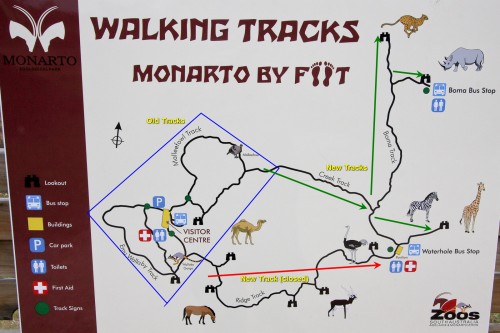 The Wallaby Gorge is also new since our last visit and is only a short walk from the visitor centre. I quite liked this enclosure given that you could walk through the middle of it and potentially get quite close to the shy Yellow-Footed Rock-Wallabys. Fenced off areas on each side of the track allow the wallabys to stay away from the visitors if they wish.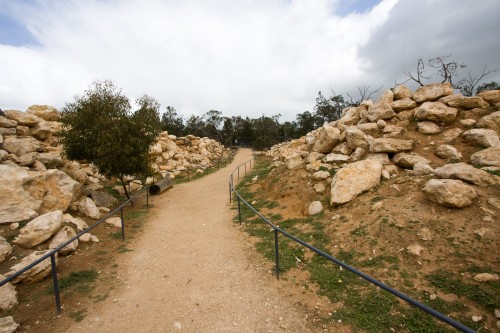 As I headed around the Mallee Fowl track which funnily enough takes you past the Mallee Fowl enclosures, I noticed this brightly coloured parrot in undergrowth nearby and was delighted to see a Mallee Ringneck Parrot wandering around.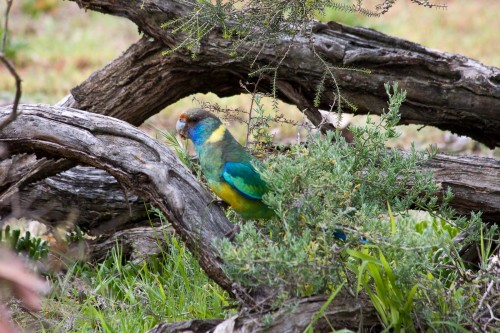 I was quite impressed with the new Giraffe viewing platform – a raised covered area which allows you to get up to head-height with the adult Giraffes and offers a great view out over the valley. Monarto have a large herd of Giraffes – and there was a 2 day old baby keeping close to its mother as well.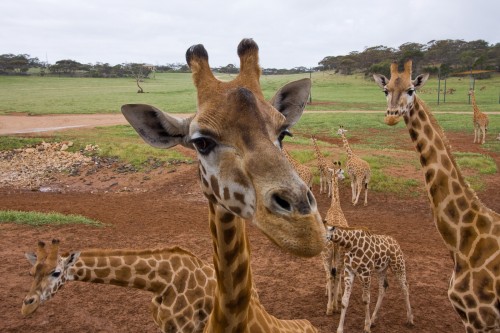 The Boma track took me up past the Rhino enclosure to the Cheetahs – another raised and covered viewing platform which also offered an expansive view across that part of the park and a great view of the Cheetahs there.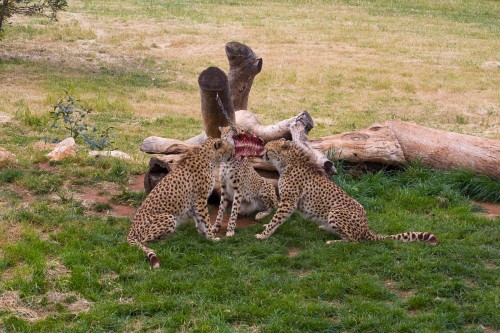 All up I was very impressed with the new additions to the zoo, and I am looking forward to seeing the viewing platform for the Lions, which is still being built – and the new Chimpanzee enclosure which is also under construction. Will have to make an effort to get back soon and see these exciting new developments.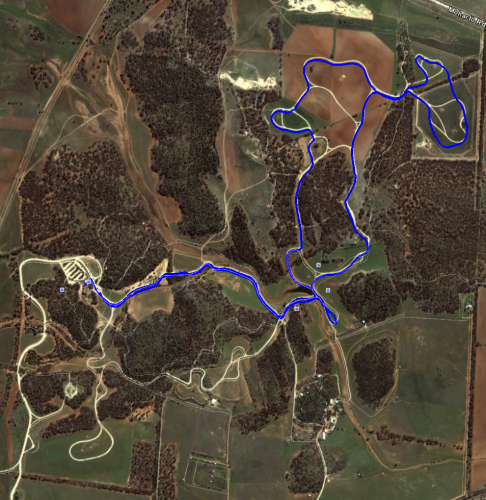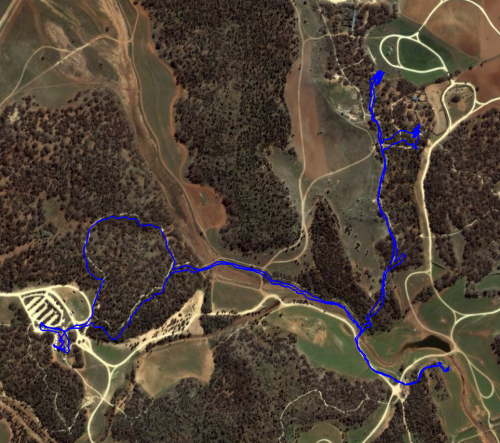 I've uploaded more photos to the Monarto Zoo gallery on ZooChat
Tweets from today
trying to catch up on stuff I missed while away

23rd September, 2008 11:22 PM from web
home now

23rd September, 2008 10:24 PM from web
at Adelaide airport using the free Internode WiFi – spent the day at Monarto Zoo

23rd September, 2008 6:52 PM from web