We left Sale at around 8:30am, heading south to Yarram and then along to Foster. Got a surprise around Toora as we came across a wind farm, with a dozen giant windmills on the hills generating power from the wind – quite an impressive sight.
[table1]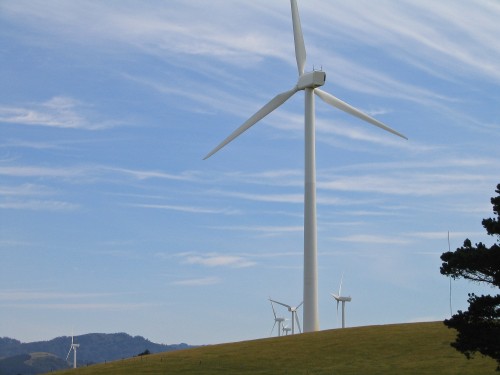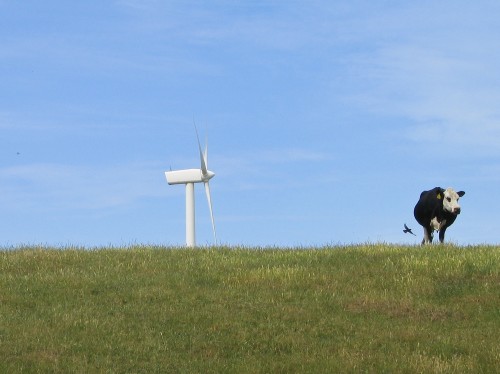 From Foster, after stopping for petrol and some grocery shopping, we headed south to Wilsons Promontory, a rather hilly bit of land sticking out into the ocean with some wonderful native flora and fauna and some amazing beaches. We headed to Tidal River, where we stopped for a picnic lunch before walking along the beach and playing in the crystal clear water. Given it was about 37 degrees, wading through the water was very refreshing.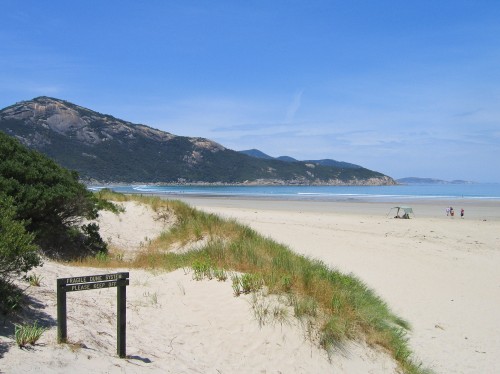 After lunch, we drove back up and around to Inverloch and Wonthaggi before reaching San Remo and heading across the bridge to Philip Island. We drove around wondering why is was supposed to be so special – it looked just like any other part of coastal Victoria to us, with a few penguins (can see them just about anywhere), and a grand prix motorcycle track in the middle.
So, after driving all the way around Philip Island, we headed back to the mainland and up and around Western Port (the body of water where Philip Island is located, before driving down to Hastings on the eastern side of Mornington Peninsula, where we arrived by about 5:30pm.
Despite the high temperatures (we have air conditioning in the car – which makes it bearable), we enjoyed the days driving, although we both agreed that we would have liked to spend a lot more time on Wilsons Promontory – I think we will really have to go back there to camp one time – it's a lovely spot with lots of walking tracks and wonderful beaches.