Finally got to the zoo today after our aborted trip on Boxing Day. We figured if we headed out early, we'd avoid most of the traffic and get a decent park before the crowds came … especially being New Years Day, we hoped most people would be sleeping in after a late night.
It turned out well – took us only 15 minutes to get to the zoo, and we got a easy park. We noted in horror that the prices have gone up to $37 each for adults … it's a good thing Leanne has her life membership – we don't pay to get in … it would be a very expensive day out otherwise – especially with kids!
The purpose of the trip was more than just a zoo visit – we also wanted to test out some of our gear. Leanne needed to work out what to do with her boots to prevent rubbing and blistering, and I wanted to try some sock liners to see if they improved the comfort of my boots. I also wanted to try out my day pack with all my camera gear (including all three lenses), plus I bought a new wallet which I leave chained to the inside of the pack for security – I wanted to test how well this worked in practice.
Leanne had some new clothes she wanted to try, and she also carried one of the day-packs from our One Planet travel packs – to see if it was large enough and comfortable enough for her to use with a bit of gear. This was also a good opportunity to give the Canon A650 compact digital camera a good workout too.
It was a warm day, but fortunately not as humid as it has been in the lead-up to Christmas, and there was a pleasant breeze blowing to help keep us cool – although it was still very hot in the sun.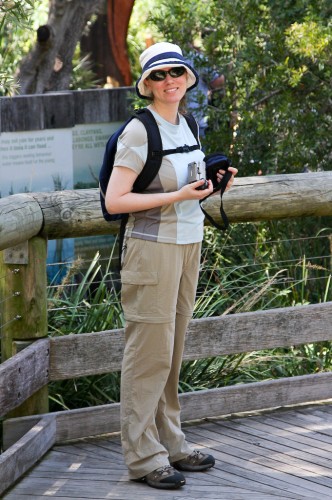 Leanne is wearing her Hi-Tec Multiterra Ultra Mid WP boots with Ultimax Cool-lite Hiker socks and Wigwam Coolmax Liner socks. She is wearing Band-Aid Blister Block with Compeed cushions on the heel which was rubbing (and had no trouble all day) – thanks to my sister Rose for the recommendation! Leanne also has The North Face zip-off pants (which can also be rolled up and worn as 3/4 length pants), plus a Pallin Exchange Tee on top. She is carrying the 20L day pack from my One Planet Longreach travel pack and is holding the Canon A650 IS compact digital camera with the Lowepro Z10 camera bag we bought for it.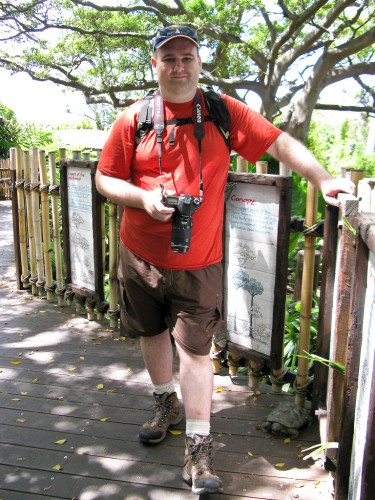 I am wearing Hi-Tec V-Lite Fasthike Mid WP boots with Ultimax Cool-lite Hiker socks. I originally had Wigwam Coolmax Liner socks on as well – but I found that they were less comfortable than with just the Hiker socks – and I have had no trouble with rubbing or blistering anyway, so I'm not going to bother with liners at this stage (will see how cold I am in southern Patagonia – might need to put them on then). I am also wearing ExOfficio Boxer shorts (which you can't see!) and REI Sahara Convertible pants (with legs zipped off). On top I have the ExOfficio ExO Dri Tee, and am carrying the Pacsafe Daysafe 100 secure day pack. In my hand is the Canon EOS 40D DSLR with Canon 70-300mm EF f/4-5.6 IS USM zoom lens and in my pack is the Canon 10-22mm EF-S f3.5-4.5 USM ultra-wide angle lens and the Canon 24-105 EF f/4L IS USM lens.
Some other photos from our day: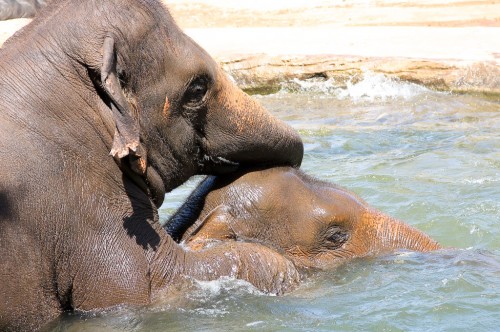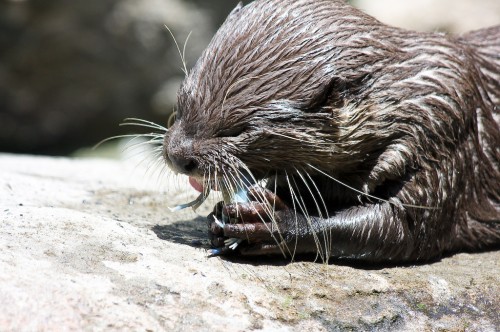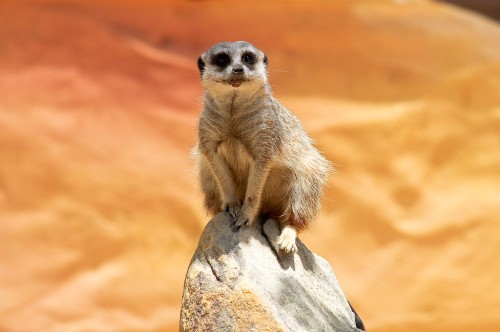 All up, it was a great day – we took well over 400 photos between us (that's not counting all the photos we deleted as we went!), and it was a good test of our gear. I still have a lot to learn about my camera and lenses before I can get the best out of them (I was disappointed with the results I got from the bird show – but then, taking photos of fast moving birds at close range is never trivial!). We're pretty much set to go now, and are happy with our clothing (at least from a warm weather perspective … it's a little difficult to test our cold/wet weather gear at the moment!).