Started the day yesterday with a light breakfast at Olivers, and we spent most of the morning lazing around the hotel room – and I played with the camera to see what it could do.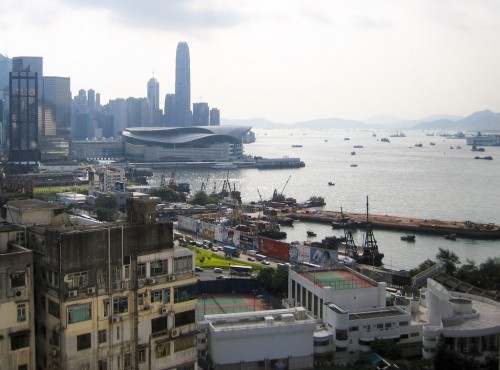 Met up with some friends of ours for lunch at a nice Thai restaurant in Central, which was very pleasant, before Leanne and I headed back to Causeway Bay and to do a bit of shopping (accessories for the camera !)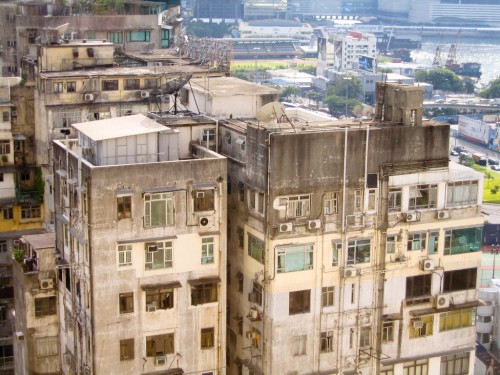 After a rest back at the hotel, we headed off after about 5pm to the Prince Edward MTR station, before walking around to the Bird Garden, Flower Markets and Goldfish Markets. The Flower Markets were very impressive – the entire length of one road with nothing but flower shops and flower stalls and a vast array of many different types of flowers.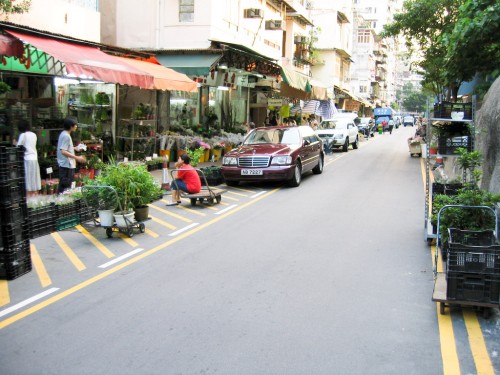 Just beyond this was the Bird Garden, which was more of a bird and bird accessory market, with many stalls selling birds, bird cages, live grasshoppers, and anything else your pet bird might need. It was sad to see the conditions the birds were kept in, with some cages measuring less than one meter square in size holding dozens and dozens of birds. Parrots and Macaws chained to posts on display, and many rather sad looking birds in cages not much bigger than they were.
The Goldfish Markets weren't any better – shop after shop down the entire length of the road with tanks teeming with fish of all different types, hundreds of them in a tank you would normally expect to find no more than a couple of dozen fish in. Plastic bags hung on poles for some, tanks filled with terrapin, tortises, even baby sting rays at one shop.
Given that most people in Hong Kong live in small apartments and can't keep pets like dogs, it is understandable that birds and goldfish are extremely popular as pets, however I think these markets are a little too much.
Anyway, we jumped back on the MTR for a couple of stops down and walked around to the Temple Street markets where we spent quite a bit of time walking through and browsing the many stalls filled with tacky trinkets.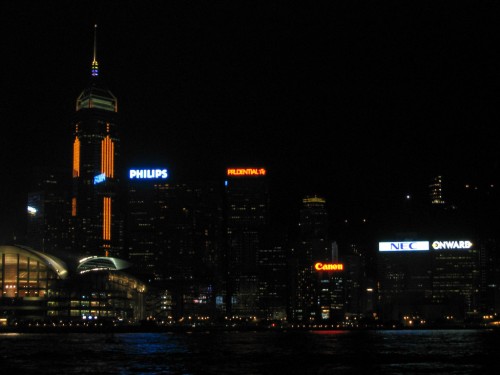 Finally, we headed down to Tsim Sha Tsui, strolled along the promenade enjoying the colourful lights from Hong Kong island across the harbour, before jumping on the Star Ferry across to Central to catch the MTR back home. Quite a pleasant trip on the ferry – especially at night.
A slightly less hectic day, but still quite tiring with all the wandering around the markets and such.