Breakfast was early - 7am this morning, but we had to have our bags packed and sitting outside our rooms before we went so that the crew could take them out to the dock for us. We finished our packing and then headed down to breakfast. It was a bit quiet – many people had already left to meet their transfers for the next part of their journey. I was surprised at how many people were not staying in Ushuaia at all.
[table1]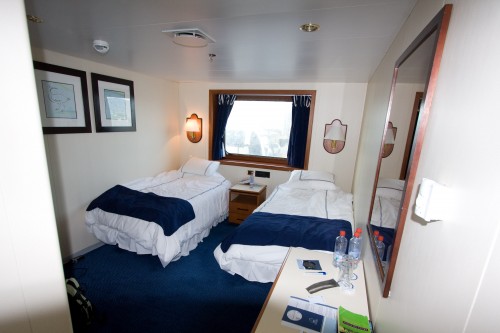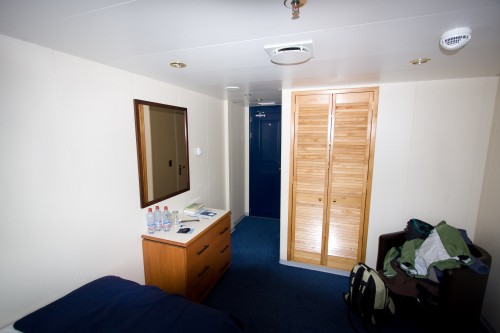 We checked out just after 8am, collected our bags from the dock and headed into town. Fortunately the crew had already processed our immigration into Argentina, so we were able to leave without any lengthy processing – we just had to remember to set our watches forward an hour.
[table1]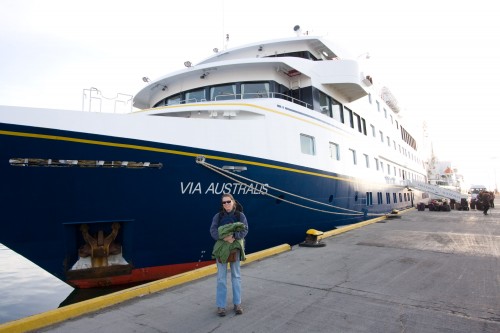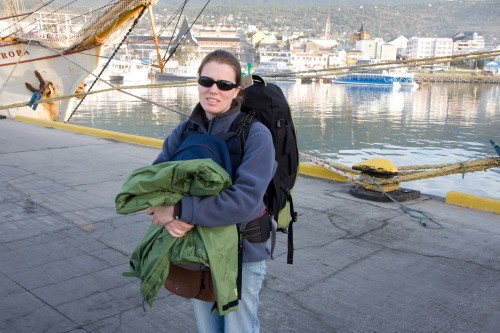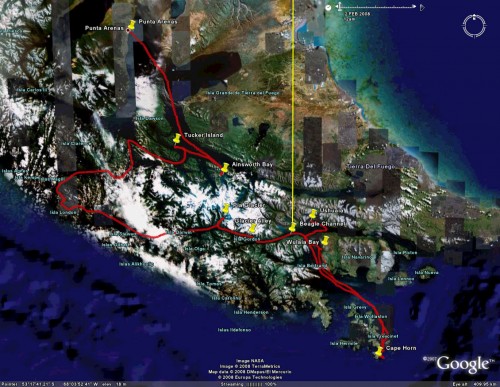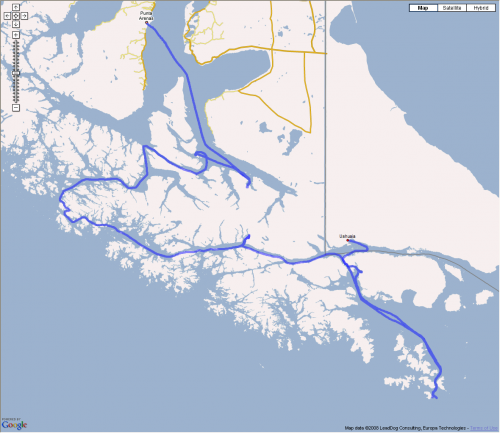 We walked up to our hostel "FreeStyle" – found it easily after a rather steep climb up the hill, made the hills in Bariloche and El Calafate seems quite insignificant. Of course, it was too early to check in, so we sat in their dining room and I use the WiFi link to download the 350 or so emails waiting for me after being offline for 5 days. Leanne wandered in to town for a bit to find some tourist information and came back in time for us to move into our room. While Leanne was out, I got talking to a British girl who was explaining to a German girl about the various towns and what she could do at each place. I was able to add some useful suggestions too – about the only good thing about being at the tail end of our trip is that we are now useful to people who are just starting – and we regularly get grilled for information on where to go, how to get there, what to do, and most importantly – how much it all costs!
After settling in to our room, we headed out to find some lunch. We were just about to leave the cafe – Leanne went to the bathroom and recognised one of the girls coming out – it was Meredith from our Spanish class back in Sydney who had arrived the night before! We knew she was coming to South America, but to arrive at the end of the earth at the same time, and then go to the same cafe at the same time was a bit freaky. We talked for a bit and then agreed to meet for dinner.
Leanne and I headed down to find a minibus that would take us to the chairlift up to Martial Glacier. We were advised by a local that due to the nice weather, all the minibuses were usually full, so it would probably be better to catch a taxi. It was only 7km away and I'd heard that catching a taxi was a common thing to do, so we found a taxi rank and were driven up a very windy road to the chairlift. We caught the chairlift to the top and then walked a couple of kilometres up the valley towards the glacier. At this point, the trail headed up to a lookout at the base of the glacier which apparently had great views – but we didn't really feel like more climbing, and we hadn't worn our trekking clothes – so we turned around and headed back. It was a nice outing anyway, and we enjoyed the countryside. We caught the chairlift back down and then waited for a taxi, which eventually dropped us back at our hostel.
[table1]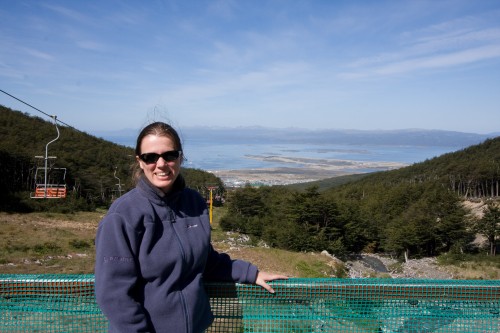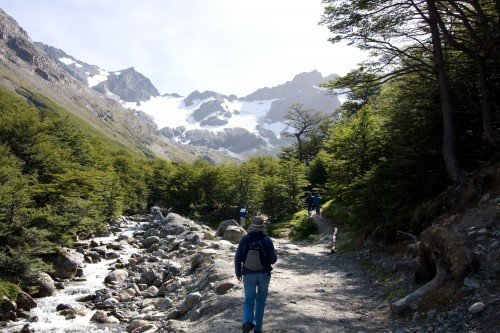 [table1]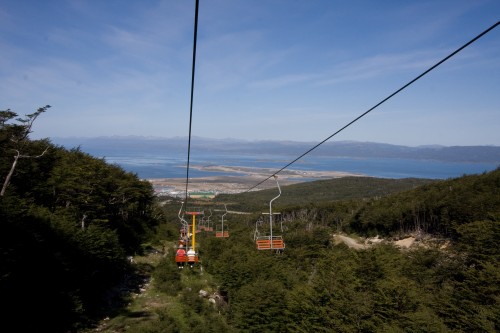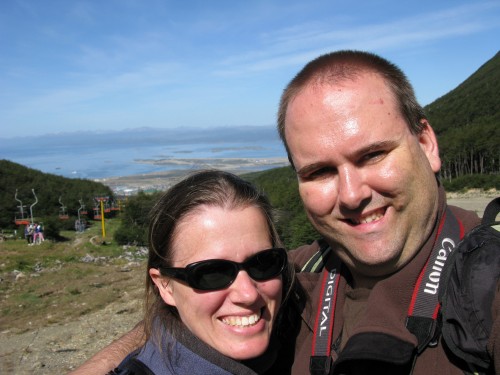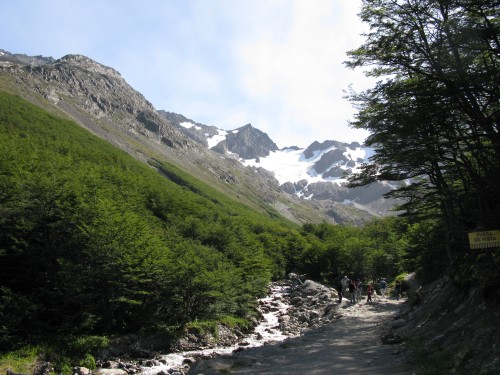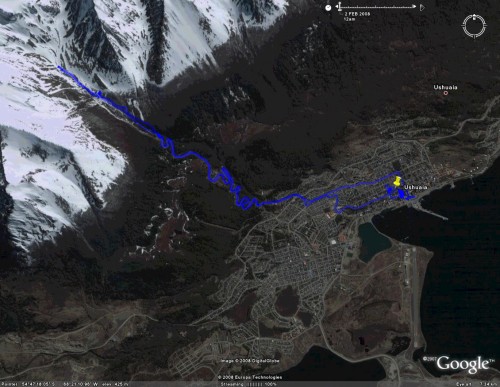 We had a bit of a snooze and then went to arrange some washing. It turns out that the hostel have their own laundry facilities, and for only 10 pesos, we could do a full load (we ended up using both washing machines at once!), and dried them in the drier – it was done quite quickly and we were able to wash almost everything which was great.
We finished just in time to meet Meredith for dinner and headed out to find a restaurant. Dinner was nice – I tried some Calafate icecream for dessert (ideally I should have done this in El Calafate !!), which was very nice – it has a subtle berry flavour – not unlike boysenberry I thought.
After dinner we headed back to the hostel, Leanne headed to bed while I started to get caught up with the blogging – getting a bit behind now – we were a lot busier on the boat cruise than I had expected!