We got to sleep in a little today (very little – the kids still don't get the concept of sleeping in!) – we asked Gustavo to pick us up at 10:30am and drive us to the Quindio botanic gardens and butterfly house.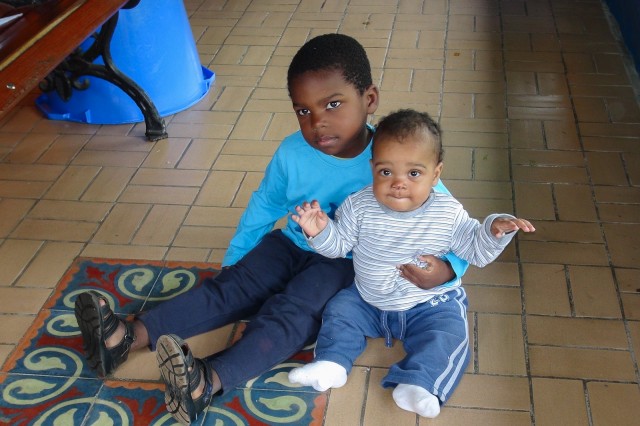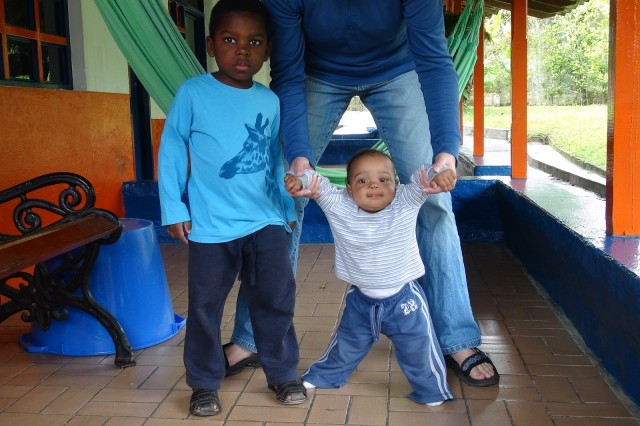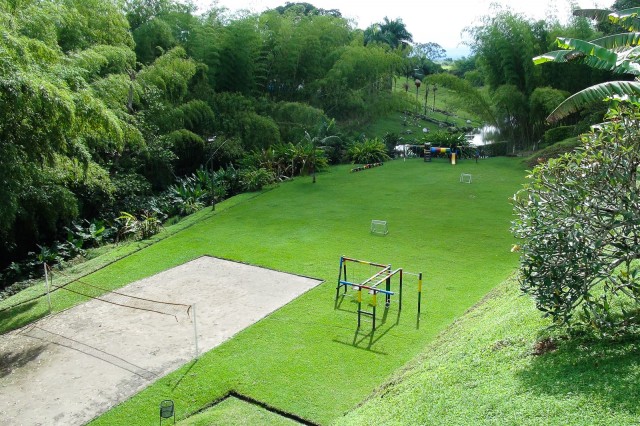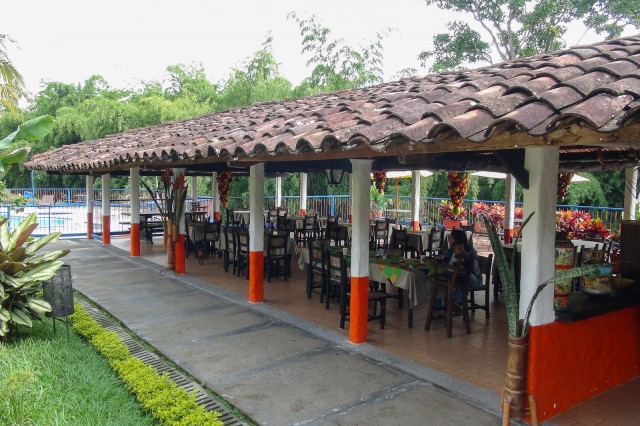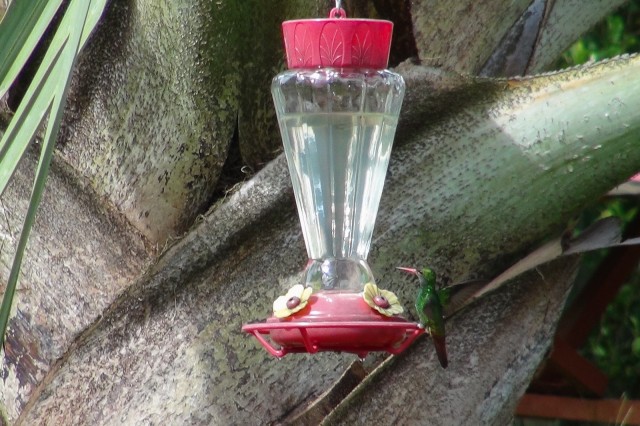 Gustavo took us on a leisurely drive through the outskirts of Armenia, then onto the main road to Bogota for a short period before we arrived at the botanic gardens. Bogota may be less than 400km from here, but we have been assured it can take over 12 hours to get there due to the winding roads through the mountains.
Our guide for the visit was Diego, who spoke quite good English – guides for the park are students and are not paid (although a tip is expected).
The botanic gardens are set along a natural valley in the foothills of the Cordillera Central – the middle of the three mountain ranges that run north-south through Colombia. It is a beautiful location, with a lot of natural forest and a wide range of plants and flowers.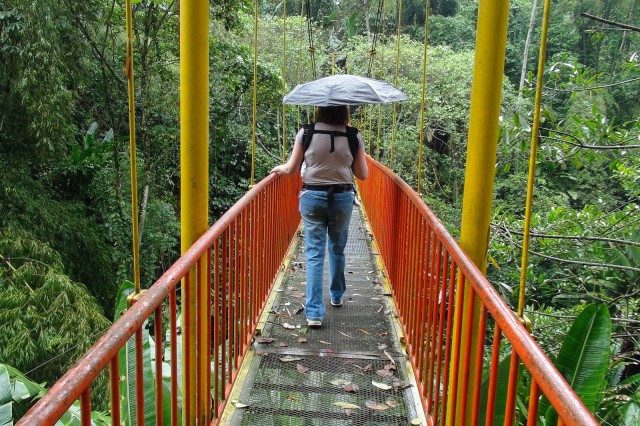 It was drizzling a little when we started out but after a while it turned into a steady rain. The rain actually enhanced the experience of walking through native forest, but when it turned to a downpour, we took shelter in a bird hide and watched a wide variety of wild birds come and sample some of the fruit they had put out on feeders.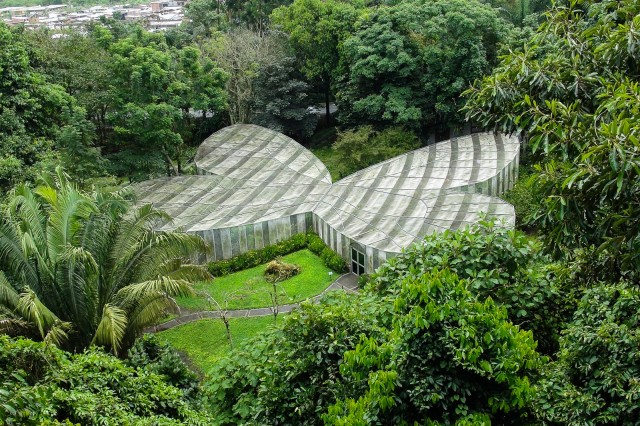 After our walk through the forest, we were shown their collection of carnivorous plants, followed by a beautiful cactus garden which contained about a dozen bird feeders, attracting dozens of hummingbirds. They also had a collection of bamboo roots, which looked like some kind of alien monster from a sci-fi horror movie.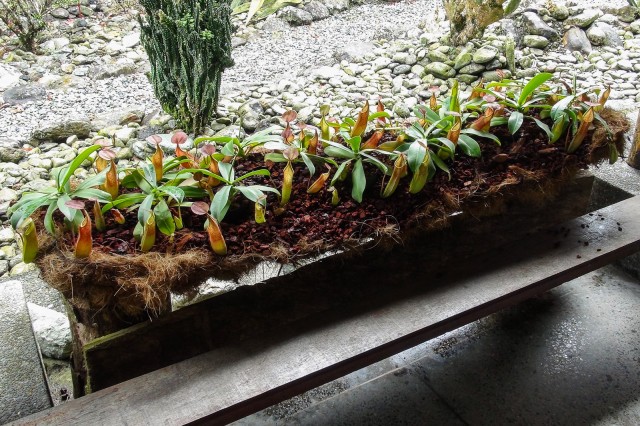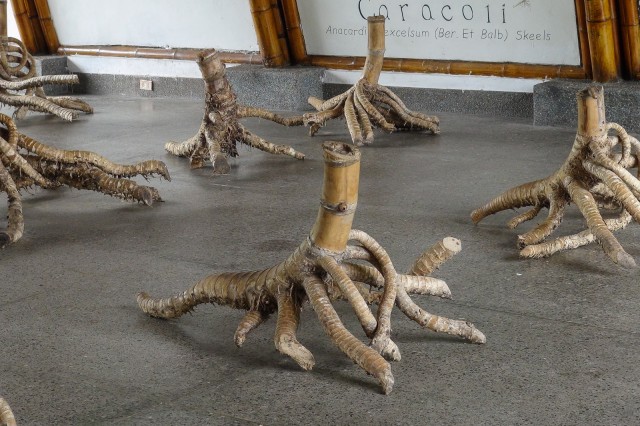 We then headed to their butterfly house – one of the largest I've ever seen. It was a beautifully constructed feature of the park and worth the visit on its own merits.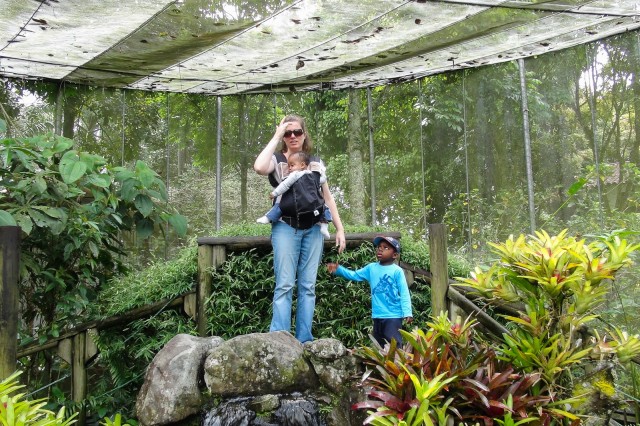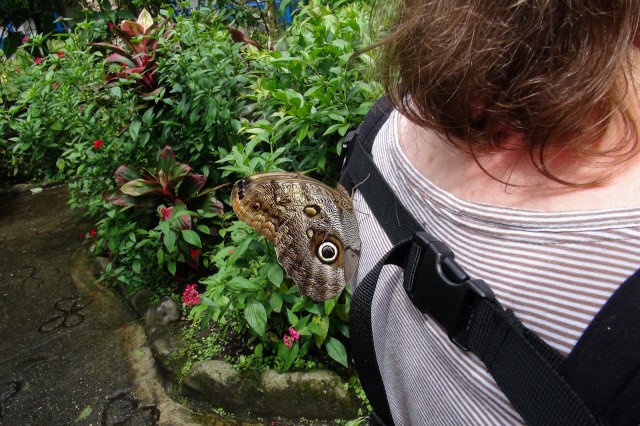 All up, the tour lasted nearly 3 hours and we were quite tired by the end of it (especially since I had carried Andres on my shoulders for most of it!).
Gustavo drove us back to the Hosteria, where we discovered we were now the only guests. There's nothing like personalised service! The cook even brought our dinner to our room and we ate it out on the verandah, enjoying the mild evening air.