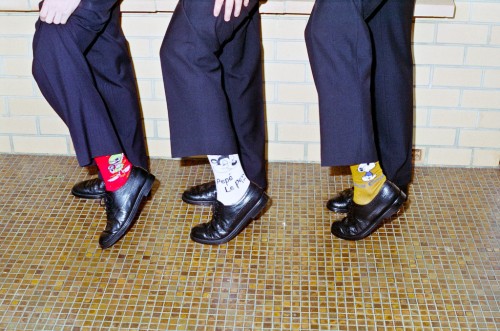 The morning of the wedding, my groomsmen met me at our unit for lunch before we headed off to the ceremony together.
Although you (deliberately) can't see them in any of the wedding photos, we all wore cartoon socks – I'm on the left wearing the Marvin the Martian socks, then we had Pepe Le Pew and Snoopy as Joe Cool.
It got a laugh at the reception when we all stood up and hoisted our trouser legs to show everyone the socks.