If you are having difficulty with Thunderbird not downloading Gmail emails with the screen just displaying the status message "Connected to imap.gmail.com" – and if you also use ESET Nod32 antivirus – then it is likely that it is Nod32 that is the issue, not Thunderbird or Gmail.
Here's how to fix it:
1. In your Windows task bar at the bottom right of the screen, click on the arrow to show hidden task icons
– then right click on the ESET logo
– finally, left click on the "Advanced setup" link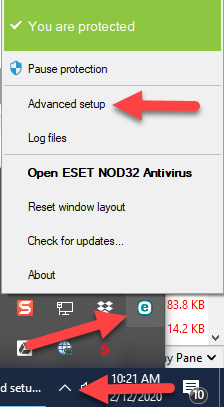 2. In the Advanced setup page, click "WEB AND EMAIL"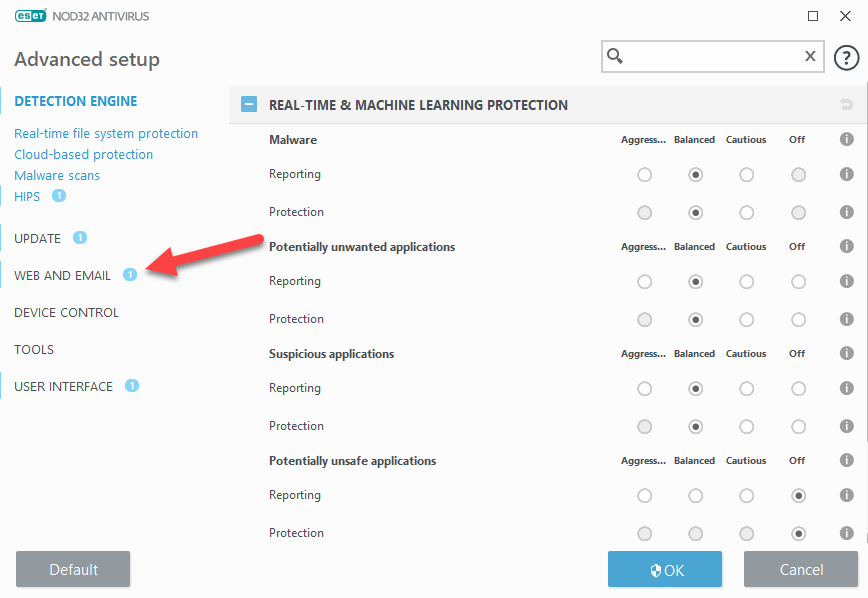 3. click "Email client protection" under the "WEB AND EMAIL" menu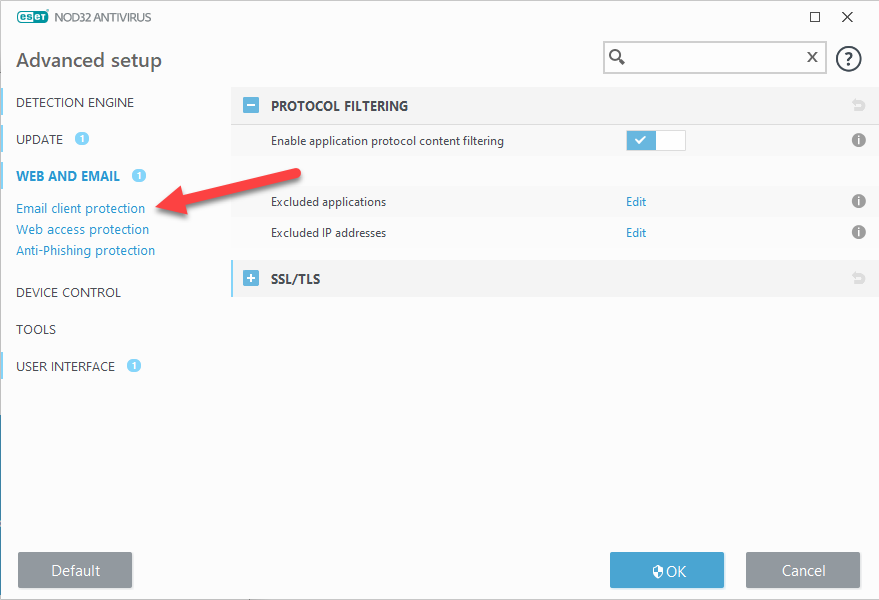 4. Scroll down and then click on "Email Protocols"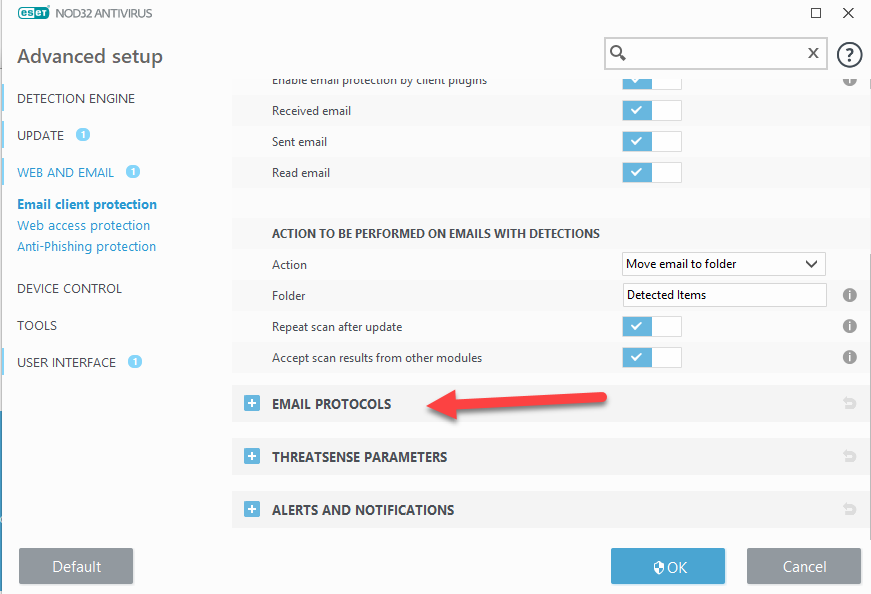 5. Click on the checkbox next to "Enable IMAPS checking" in the "IMAPS SCANNER SETUP" section to disable it: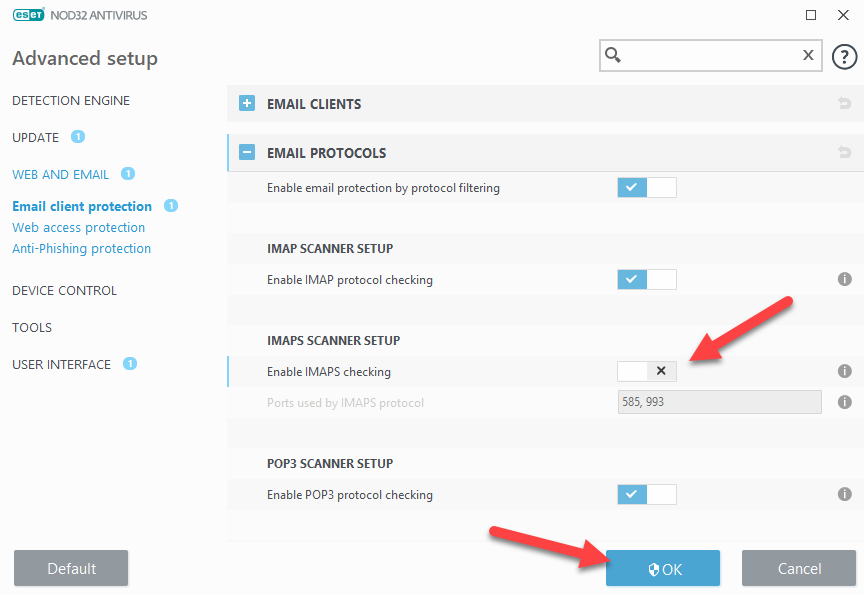 … it should have a grey cross rather than a blue tick.
6. Click OK to save the setting
7. You should get a message pop up asking "Do you want to allow this app to make changes to your device" – say "Yes" to this.
8. Go to Thunderbird and click "Get Messages" – hopefully it will now
connect to Gmail and fetch your latest emails!

Thanks to @hugs70 on Twitter for pointing me in the right direction here.


UPDATE: there is more information available here on the ESET forums: Problems with thunderbird and IMAPS – I will monitor and update once a solution is found