Went to Taronga Zoo today for a quick visit – only stayed a couple of hours.
Mostly I wanted to try and get a photo of a Crimson Chat to see if that would work well as a logo / mascot for my new ZooChat website. A "Zoo Chat" or the "ZooChat Chat" perhaps.
With a few suggestions from members of the ZooChat forums as to where to find them at the zoo, I did track them down and managed to get some decent photos (difficult with the small mesh fence around the aviaries).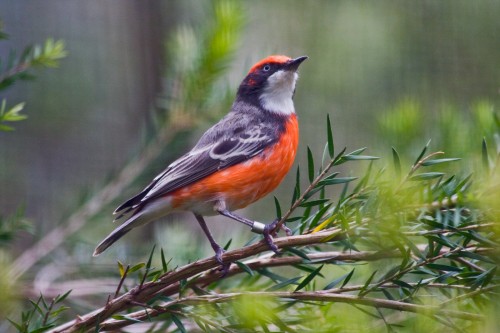 The Red Pandas were also out and about today, so I managed to get some good photos of them too.