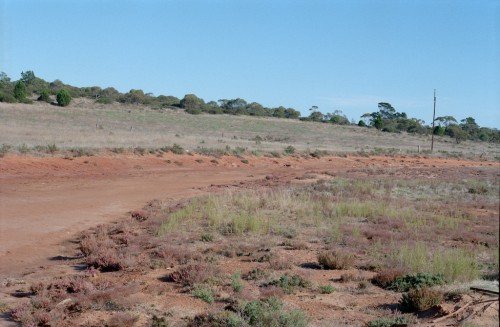 Back in 1990 in my final year of school, we did a field trip for our geography class out to Monarto – looking at soil structure, vegetation, and salinity.
The area we spent the day in is now part of the Monarto Zoological Park – http://www.monartozp.com.au/
Back then, the park was a special purpose breeding area closed to the public – until they started additional planning and development in 1990 before opening to the public in October 1993. The area we visited was just outside their breeding areas and we drove past bison and zebra at one point.
I've visited a few times since it opened, but I'd like to go more – it is only a few kilometers up the road from my parents place.
Here's a bit more information on the history of the site: http://www.adelaidezoo.com.au/monarto/parkinformation.php?id=583
I also run a discussion forum on zoos worldwide at http://www.zoobeat.com/ … if you visit this website, note the graphic of the lion across the top of the page – that was taken at Monarto Zoo back in December 2003!