First full day in Hong Kong today. Got in just after 6pm last night and it was about 7:30pm by the time we got to the hotel after taking the Airport Express train and the free hotel shuttle bus – I'm really impressed with the convenience and speed of the airport transport services. Flight was pretty uneventful – the best kind really. They landed to the west, which meant an approach to the north of Hong Kong island, with some great views of the city. Nice !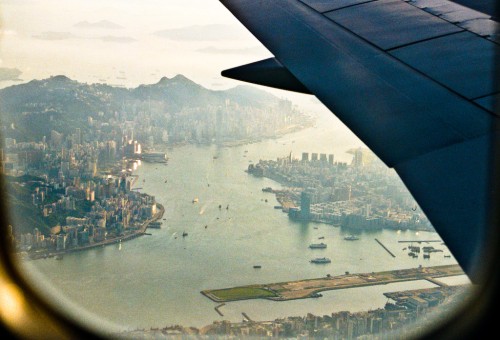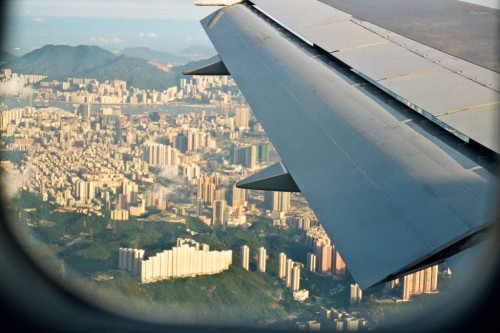 The busride from the train station was interesting, since the area we are staying in (Causeway Bay) is one of the main shopping districts – all the (narrow) streets we drove down were filled with bright neon lights and advertising signs – exactly the stereo-typical vision of Hong Kong most people would have.
Woke up early this morning – 6am… not the way to start your holidays – but I guess that is 8am Sydney time, and it's unusual for me to still be asleep by then.
We decided to do breakfast at the hotel this morning – try their buffet. Was pretty good, although they don't seem to know how to cook bacon – was rather overdone. HKD$325 for the two of us – given our self imposed budget of AUD$60 each per day for food, that's a pretty big hit (we calculate exchange rates roughly at HKD$5 = AUD$1, so starting off the day using $65 of our combined budget was a bit concerning – but we figured it was just to get us started. We'd try and find somewhere better/cheaper to eat nearby the hotel once we had familiarised ourselves with the area.
Actually we found a place almost immediately after walking out the front door of the hotel – a sandwich shop which does breakfast – including a hot breakfast considerably cheaper than the hotel. We will try them out tomorrow.
We started the day with a casual stroll around the local area familiarising ourselves with where we are. Lots and lots of small shops – with the occasional department store or shopping mall. One of my missions was to locate the IT mall that one of my friends took me to last time I was in Hong Kong (this time last year actually) so I could check out the prices of digital cameras. We found it right where I thought it would be – it's just around the corner (a block or two) from our hotel actually.
After a brief respite back in the hotel room from the heat and humidity (will take us a while to get used to that), we decided to head for Admiralty on the MTR (subway) – I'm continually impressed with the speed and efficiency of the transport systems in countries like Hong Kong and Singapore – I wish that Sydney's transport minister would come over here and learns a thing or two about how to make a public transport system that actually works.
At Admiralty we walked through to Pacific Place shopping mall – lots of shops selling overpriced handbags it seems. We were going to have lunch in one of the foodcourts here, but timed it completely wrong and hit the lunch rush. We gave up on that idea and tried out McDonalds "60 second challenge" – where they seem to try and get you away from their counter (with food) in under 60 seconds from the time you step up… was rather impressive actually – they even have a chart on the wall recording the fastest servers in the store. Considering the number of people waiting in lines, and the speed at which they were served, I can tell that this is one smoothly run machine – these people are like robots (with a smile !). Another HKD$32 off the budget – rather cheap actually.
Found a couple of camera stores which appear in the "Guide to Quality Mechants" booklet kindly provided by the Hong Kong tourism board. One of the stores actually had fairly competitive prices too, so it looks like I may have found where to buy my Canon S50.
After lunch we headed back to the MTR and on to Central, where we wondered down to the Star Ferry piers, where we started a walking tour we found in our lonely planet guide to Hong Kong – "Central Amble". This walk took us from the piers, past Exchange Square (building), Jardine House (building), Statue Square, Bank of China (building – nice views from level 43 !!), Flagstaff House Museum, Hong Kong Park, St. Johns Cathedral, The Landmark (shopping center), and finally the Hong Kong and Shanghai Bank (building) – a nice tour of the area.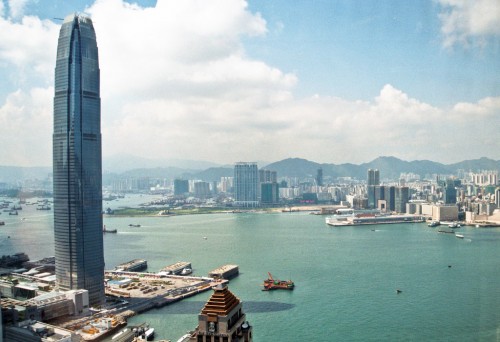 The highlight would be Hong Kong Park – a lovely oasis surrounded by skyscrapers, with waterfalls, grassed areas, trees and gardens (all man made naturally). The walk in aviary was nicely done, and the ponds filled with fish and terrapins were quite a pleasant place to sit and eat an iceblock and sip a chilled bottle of water from the nearby kiosk.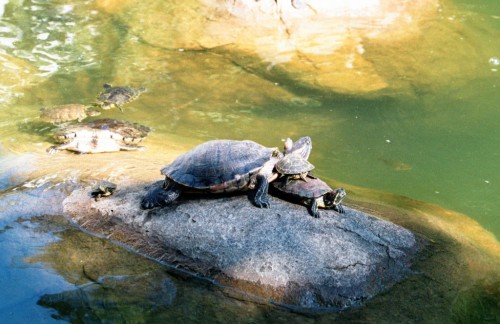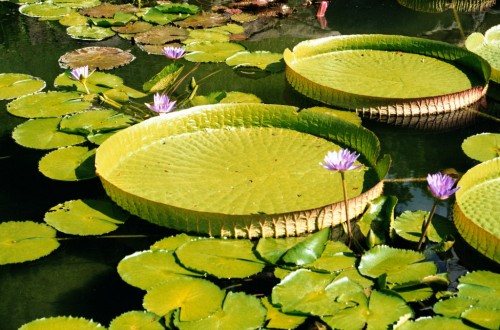 That took us most of the afternoon, after which we headed back to our hotel via the MTR again for a cool shower and a snooze.
So while Leanne sleeps, I decided to get online and check my email, see if I can set up a date with my friends living here in Hong Kong, and do some blogging. I'll probably make a decision on the camera in the next day or so, and once I've got it I should be able to start uploading photos as we go.
The debate for tonight is where to eat. There's plenty of restaurants around this area, so we'll probably just wander until we find one that takes our fancy. I think we have about HKD$200 left in our food budget for today, so it won't be an expensive dinner.