Woke up fairly early this morning – before 8am – got up and showered. It had been a restless night … too much noise from outside the open window. At least the morning air was much cooler.
After showering we headed down for breakfast – they offered a plate with a couple of slices of toasted baguette and a small croissant with some butter and jam. Jugo (juice) was the usual kind – not very tasty … indeed we confirmed what we had suspected all along – it wasn't really juice at all! They take a container of water and add some flavouring to it in the form of powdered sachets you can buy from the supermarket (we had discovered these in Santiago). They may well have some vitamin C or something in them, but essentially it is just artificially flavoured and sweetened water. Not that tasty really.
They also had cornflakes with cold milk which was nice (in other places we have had room temperature heat treated milk), and they offered us scrambled eggs, which we declined. It would have been nice to have some fruit – must buy some for ourselves.
After breakfast I went downstairs to check on when we could move into our new room. It turned out to be a bit of a mess … for some reason, they had the people in room 3 moving to our room in room 9, while we moved to room 3! I'm still not sure why we had to do that. Either way, it took us a few hours of waiting while the other people got themselves organised, and then we moved our gear. This meant that we ended up leaving a lot later than we had planned – it was after midday before we got going.
We headed down the street and found a panaderia (bakery) for lunch (which we ate in the park) and then went looking for information on buses to the various scenic locations around the town. We eventually settled on taking a bus out to Cerro Otto – just a few kms from town. At the bus stop we met another Australian couple who were looking for a bus too – they were form Melbourne. We arrived at the base of Cerro Otto and then caught the Telerifico (cable car) to the top – a steep and spectacular climb up the side of the mountain with views over the lake and of the surrounding peaks – many of which had snow at the top.
[table1]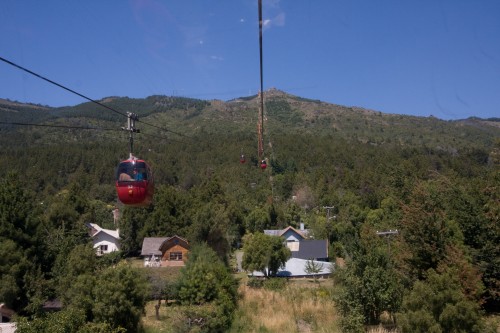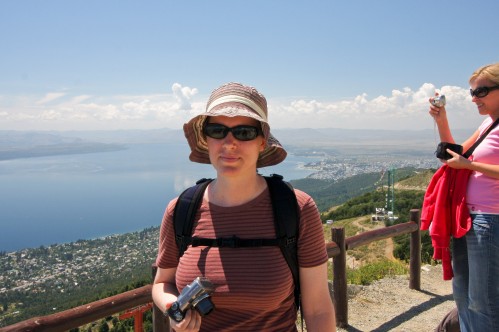 [table1]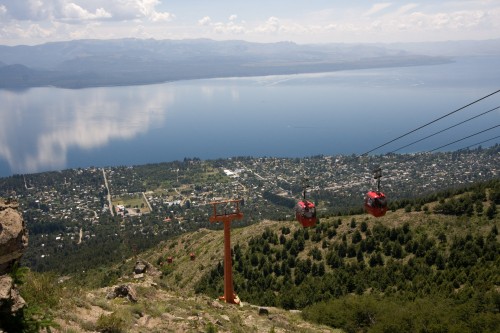 At the top, we walked around the summit, admiring the views before taking a walk across to the next peak … which involved a steep walk down into a valley followed by an even steeper climb up the other side – a good workout for our boots. We were rewarded with more spectacular views – we sat on top of that hill for a while enjoying the scenery.
[table1]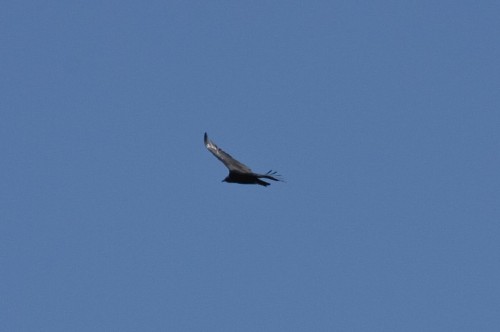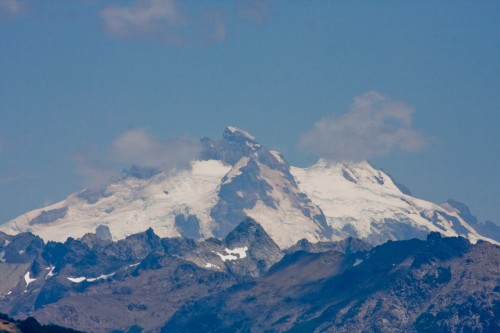 [table1]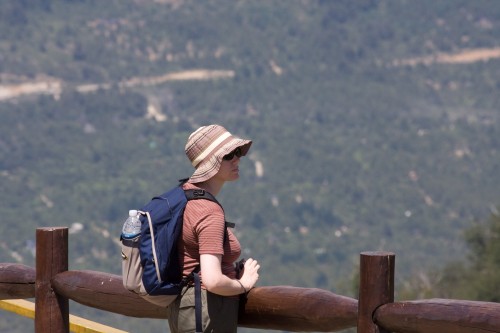 After walking back to the top of Cerro Otto, we stopped for a rest before heading back down the Telerifico. About 100m from the base, the cable car stopped and we were left sitting there in the heat (poor ventilation in the cable car – not designed for hot weather … it's usually much colder here!). It took about 10 minutes before we started moving again – quite disconcerting, although at least we weren't right near the top over the steepest bit! Unfortunately this meant that we missed our bus back to town (we saw it leave), and the next one wasn't for an hour – so we sat in the shade waiting.
[table1]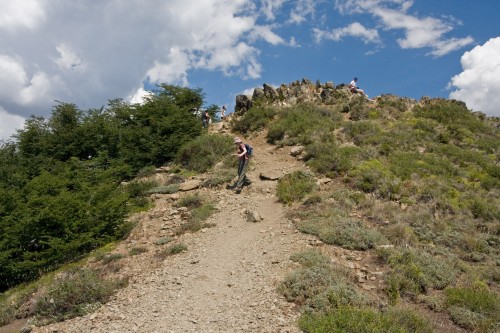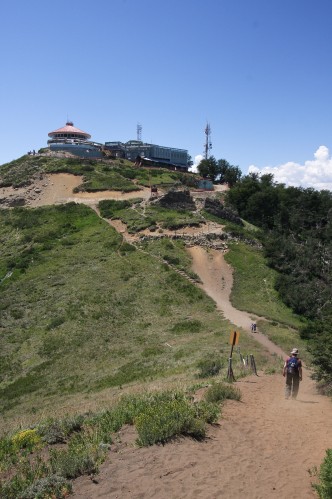 [table1]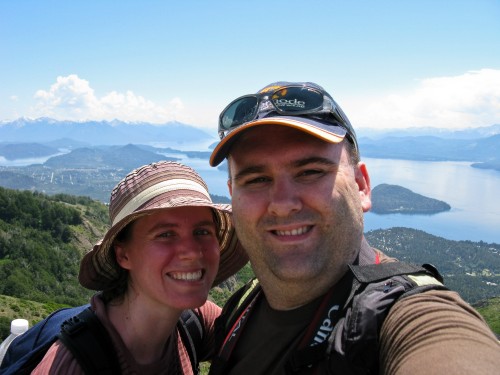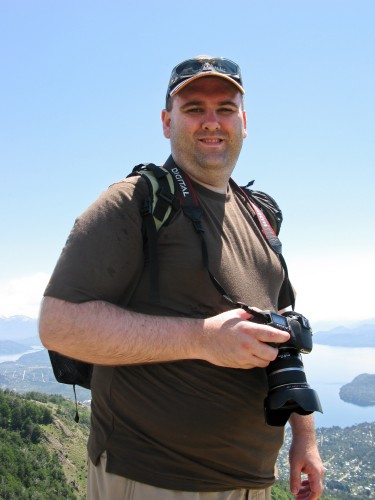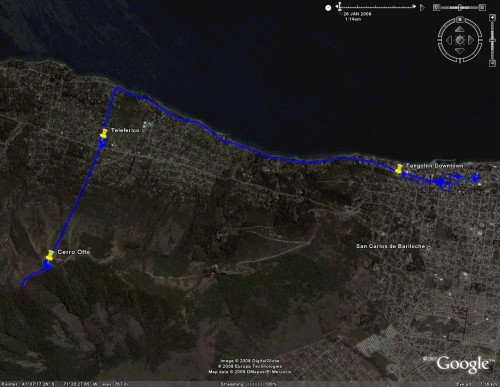 On arriving back in town we decided to have an early dinner, so we found a little pizza restaurant and had empanadas and pizza. Their pizzas don't have many toppings – and seem to be mostly cheese.
After dinner we walked up to the Catedral tourism office to give them some final details for our trip on Wednesday, and then found a supermercado (supermarket) where I bought a 6L bottle of water to carry back to our room – up the hill again!
After showering and having a snooze, I headed downstairs to get some work done on the laptop while Leanne went to bed. I did meet an Australian guy in the lobby who told me there were a couple of other Australians around, including a girl from Adelaide, who I haven't had a chance to speak to yet.
After another exhausting day, I headed up to bed just after midnight.
Tweets from today
at San Carlos de Bariloche, Argentina

26th January, 2008 10:21 PM from web