We got up, had breakfast and packed our bags in no great hurry this morning. We had to check out by 10am but our boat didn't board until late in the afternoon, so we sat around in the hostel dining room working on photos from the Navimag trip and uploading them to the blog. We went out for lunch, posted some postcards and then came back to work some more.
At around 4:30pm we put on our packs and walked up to the Cruceros Australis offices where we checked in for our cruise aboard the M/V Via Australis.
[table1]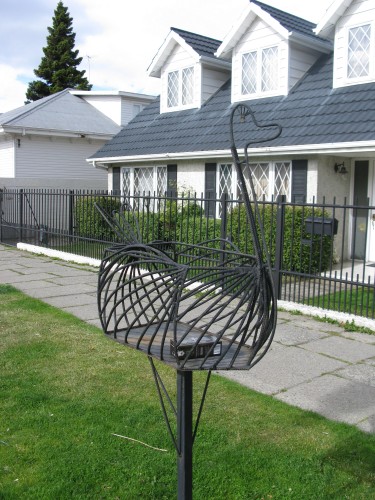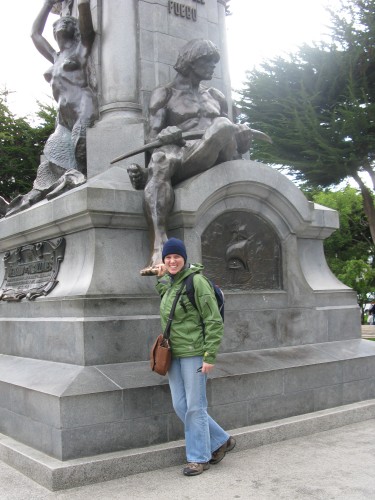 We had to wait until 6pm for boarding, so wandered around a bit before sitting in Plaza de Armas people watching. There was a large cruise-liner anchored in the harbour, so there were a lot of tourists wandering around. It seemed like a lot of local kids met up at the plaza after school or work, so there were a lot of people around – made it interesting
At 6pm, we walked down to the docks and waited to board our boat. They wouldn't let us walk down the pier – even though we could clearly see our boat moored about 200m away, they made us board a bus which then drove us to the boat – about 30 seconds it took. A bit silly really.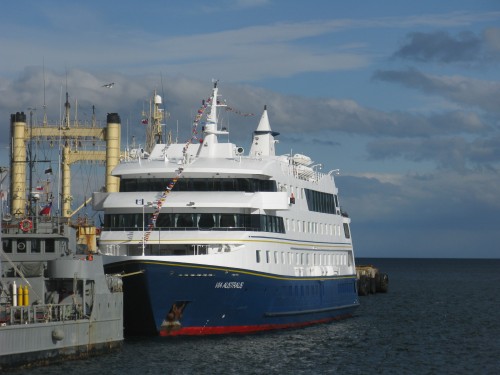 We boarded, handed over our passports (which they kept locked up for the duration – and within easy reach of a designated crew member if we had to abandon ship for any reason – they would make sure they brought our passports with into the life boats!!), and were handed the keycards which accessed our cabin.
We settled into our cabin – very nicely appointed … quite different to the Navimag. Twin single beds (we couldn't get a double – they were booked out … but from what we saw of double cabins, there was not as much room as with two singles anyway).
One interesting thing we found in our closet was a pair of life jackets – at least we know where they are and that they fit! We realised later that we would be needing them for the excursions as well.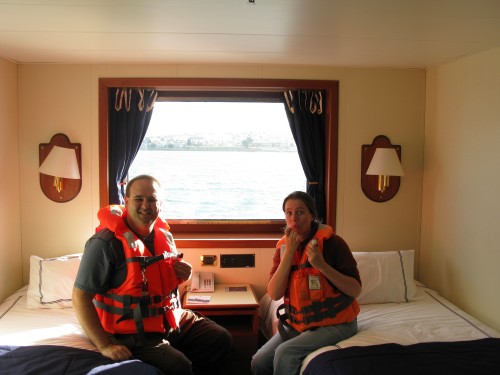 There was a large window in the cabin, which made for nice views outside – and no walkway around the side of the ship meant we could leave the curtains open and watch the world go by without having other passengers look in from the outside.
We went down to the dining room to make our table reservations – apparently we would be at the same table for the entire trip, and given we didn't know anyone, they just put us on an English speaking table (the majority of the passengers on board turned out to be Spanish speakers – with a large contingent of local staff from the international finance company Axa). There was also a large number of German speaking passengers (most of whom had decent English as well), and the English-only speaking passengers turned out to be in the minority!
We later met in the lounge for introductions to the crew and a welcome from the captain and a performance of traditional songs and dancing from a local dance group.
[table1]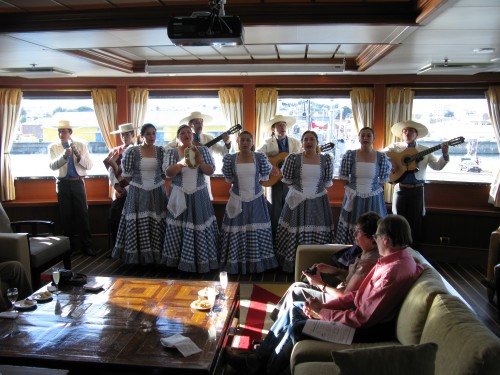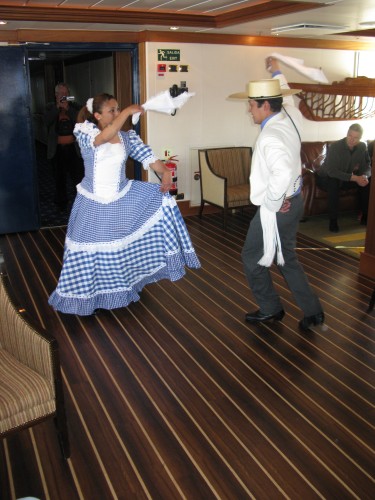 Afterwards, we stopped in at the ships library and borrowed some books – Leanne got the highly recommended "In Patagonia" by Bruce Chatwin (recommended by other people – not particularly by Leanne … she wasn't that impressed). I picked up the book "Birds of Patagonia, Tierra del Fuego & Antarctic Peninsula, The Falkland Islands & South Georgia", which I hoped would help me identify some of the birds we had seen and would be seeing on the voyage.
We went up on deck to watch the departure and then dinner was served at 8pm – a four course meal (all meals and drinks were included in the cost of the trip). Our fellow table-members were an American couple from New York, a Canadian woman and her American husband living in California, and a German couple. The meal was nice – salmon for starters (Leanne tells me it was nice – I don't like salmon), a soup and then a choice of conger eel or beef for mains, followed by a dessert.
[table1]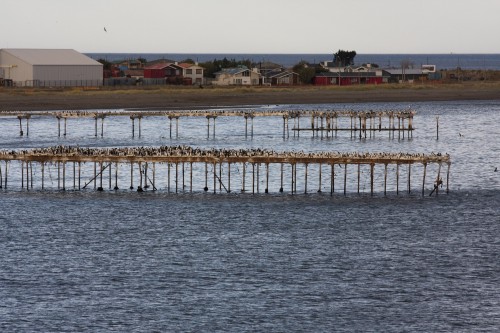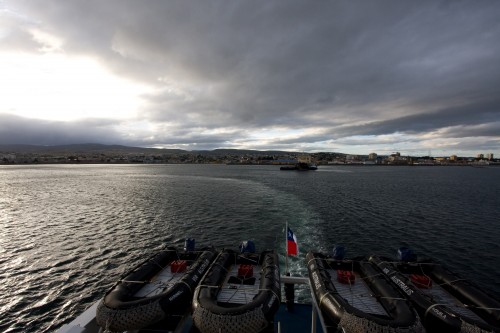 [table1]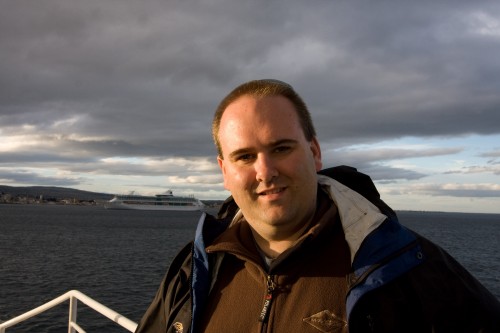 After dinner, we headed back to our room to get our gear more organised and then headed to bed – it had been a long day.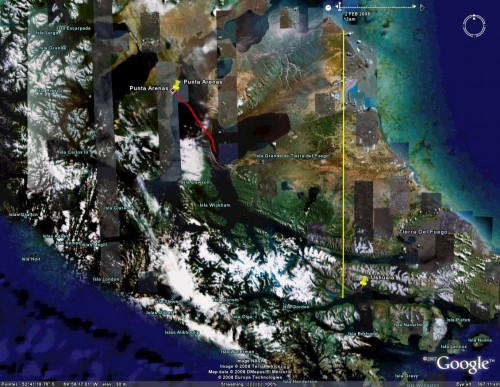 Tweets from today
about to depart on Via Australis cruise to Ushuaia via Beagle Channel and Cape Horn