Had a good night sleep last night – smooth run through the channels with very little boat movement. Got up just after 8, dressed and went for breakfast.
[table1]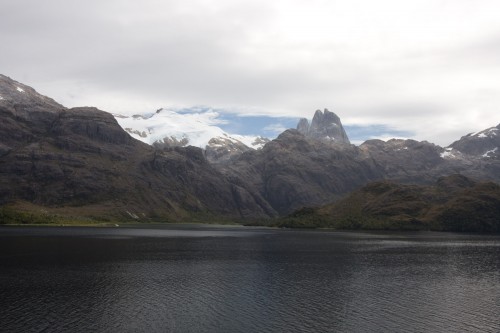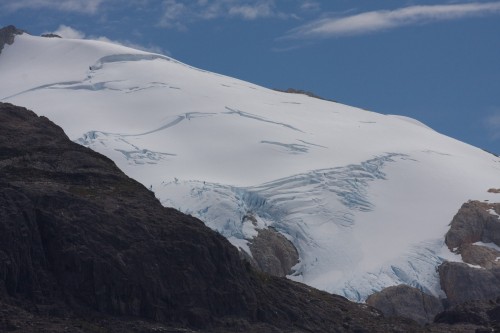 We spent some time organising our gear and packing – and I had my first warm shower for the trip … it had paid off waiting until after the 9:30am morning briefing before showering.
[table1]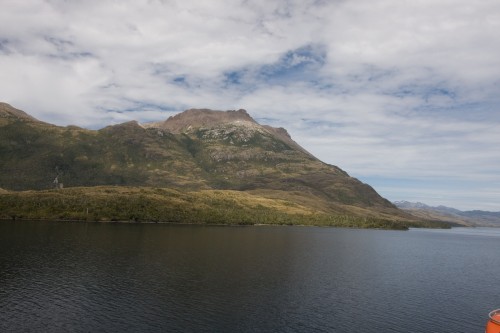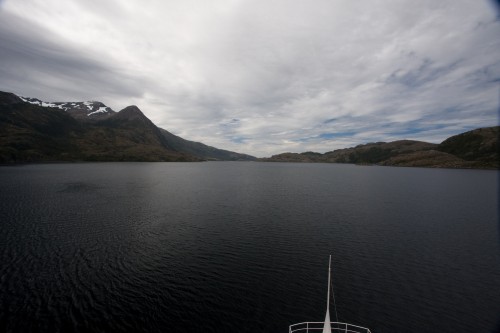 Once packed, we rugged up and headed up to the top deck to our normal position standing at the front of the boat, just back from the edge to avoid the rush of bitterly cold wind that swept up the raked nose of the bridge. We watched the scenery pass by for a while – saw penguins, seals, and lots of birds (mostly cormorants).
[table1]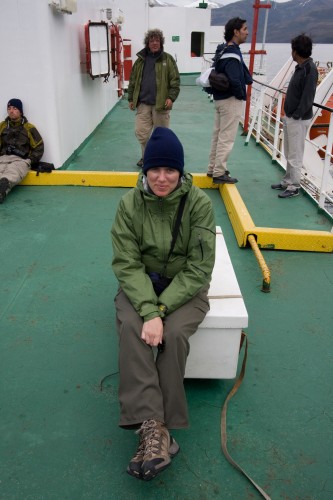 We went downstairs just before lunch to warm up a bit – Leanne wanted to read her book and relax and I spent some time catching up on writing blog entries and organising the photos. Lunch was a very nice pork loin in mustard sauce with rice. Spent some time copying some photos for our bird watching friends – I got their email address so if I see anything else new on the trip I can send them a photo and get them to look it up in their Birds of Chile book.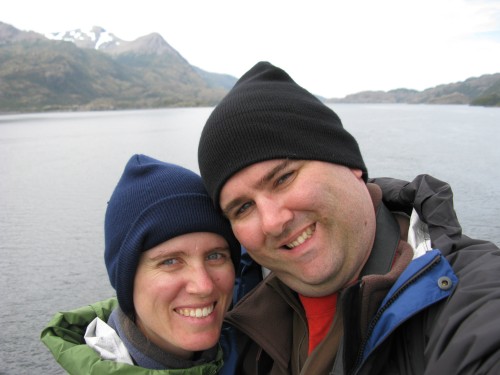 After lunch we rugged up again and headed back upstairs – spent the next couple of hours watching the scenery change yet again and the birds and seals go by – also a couple of pods of dolphins. It became quite overcast, which made it a lot colder in the wind.
[table1]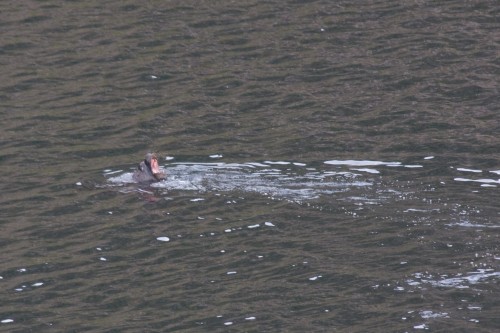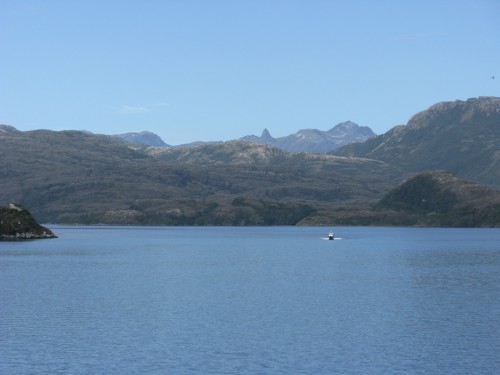 We traveled past the southern-most point of our journey, after which we headed north-east – further inland up increasingly narrow channels. It is quite amazing how far inland these channels go.
Mid afternoon, we passed through the White Channel – only 80m wide at one point. Taking a boat this large through such a narrow passage was very interesting, it felt like we could almost reach out and grab the trees as we went past. After this narrow stretch the waterway opened up to a wide lake-like gulf (Gulfo Almirante Montt – Admiral Montt Gulf).
[table1]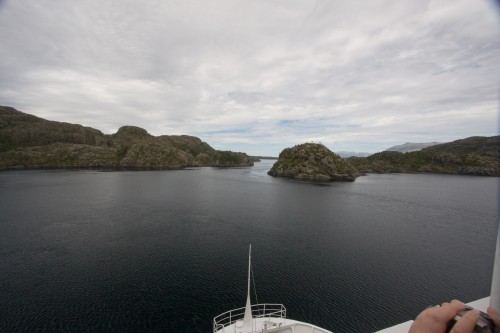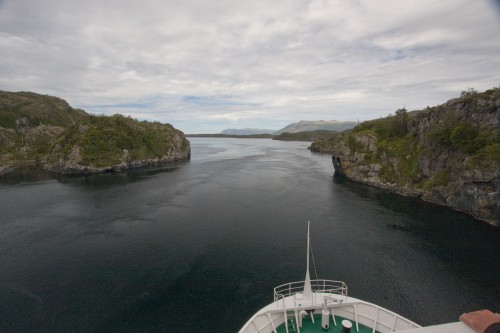 Saw a few more interesting birds – including the Flightless Steamer Duck and the Kelp Goose. Indeed, there has been a dramatic increase in the amount of birdlife in this area – I think I've found where Dad needs to come for some bird watching!
[table1]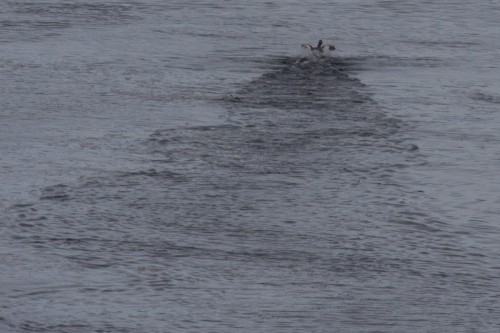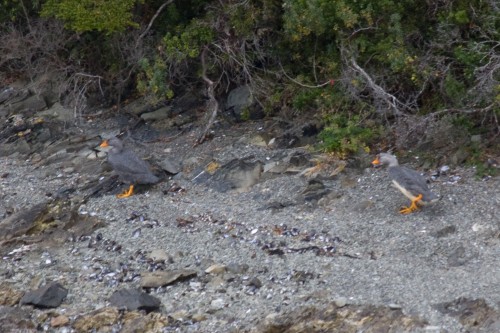 After another couple of hours we finally reached Puerto Natales – a sleepy little town on the shores of the gulf – a seaside town that's hundreds of kilometers inland!
[table1]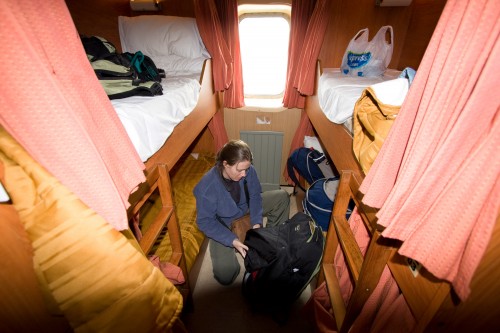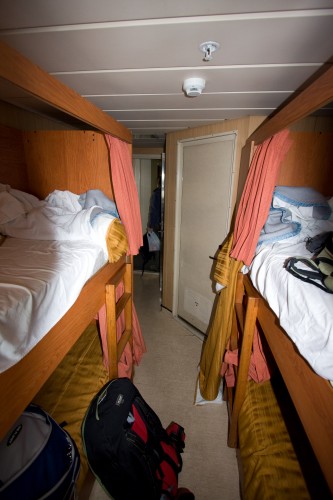 It took a while for us to disembark – they had to offload some vehicles first before we were allowed down the ramp. Fortunately it was only a short walk to our hostel – we arrived there around 7pm (scheduled arrival time in Puerto Natales was 11am – but the Navimag is notorious for being very late).
[table1]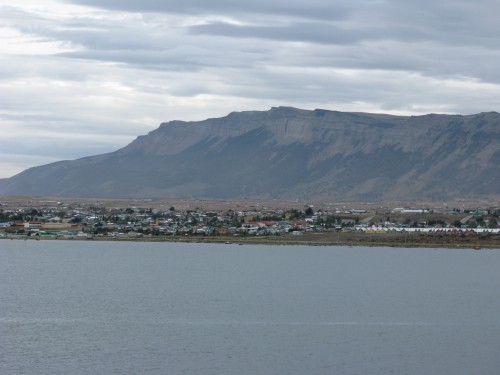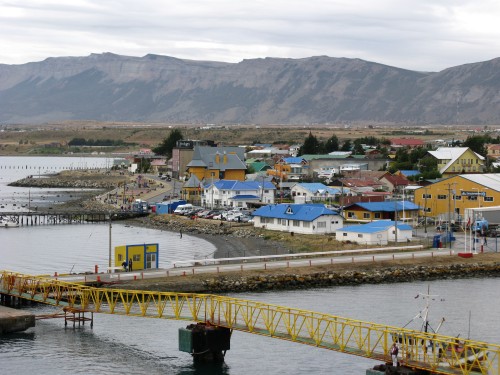 When we checked in, we were told we would have a different room for the first night (we're getting used to this – the joys of hostels!). The room they gave us actually had 3 double bunks (6 beds), but we were the only people using it and it still had an ensuite. The beds were extremely comfortable so we didn't complain too much. The hostel has been converted from an old hotel and is really nice – our room was down the end of the corridor and was very quiet – especially after the constant droning engine noise from the past 3 days.
[table1]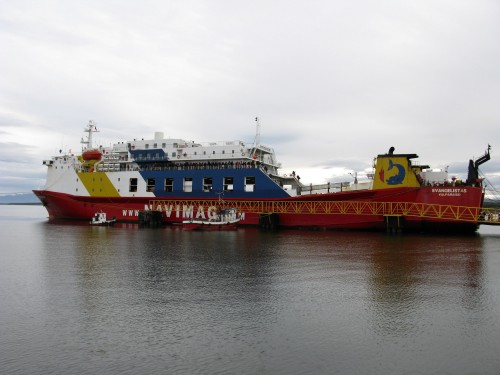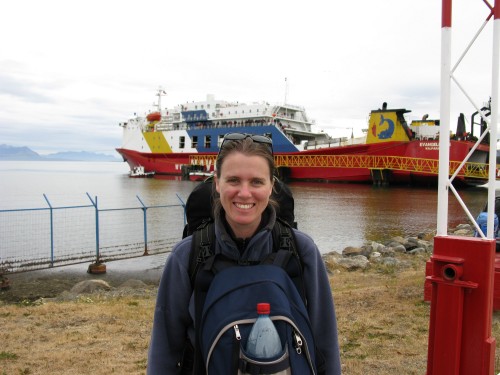 After we had settled in, we headed out to explore the town and find some food for dinner. We came across some people we met on the boat and they recommended a pizza/sandwich cafe which turned out to be very nice – real mozzarella rather than the normal cheese they serve everywhere else. After dinner we found a supermarket to buy some water and nibbles and then went back to the hostel. I got WiFi working, but not from the room (too far away), but they had a very nice atrium lounge area (slow combustion heaters would be very nice in winter) where I was able to sit in comfort and catch up on nearly 400 emails waiting for me.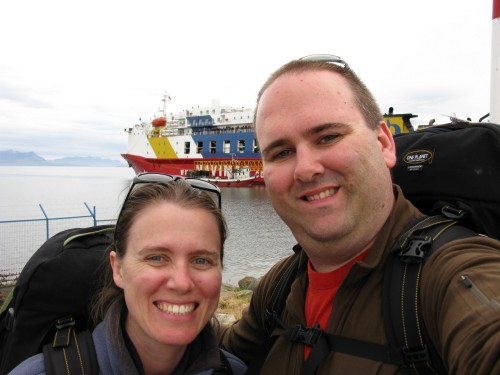 We slept really well – it is so quiet here!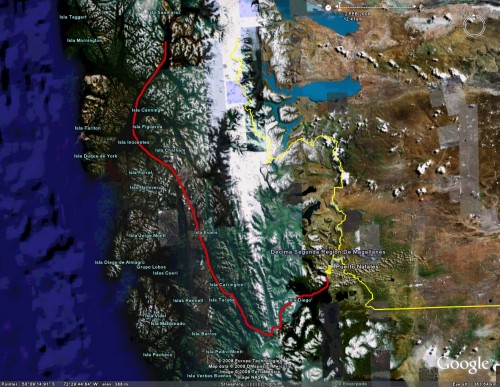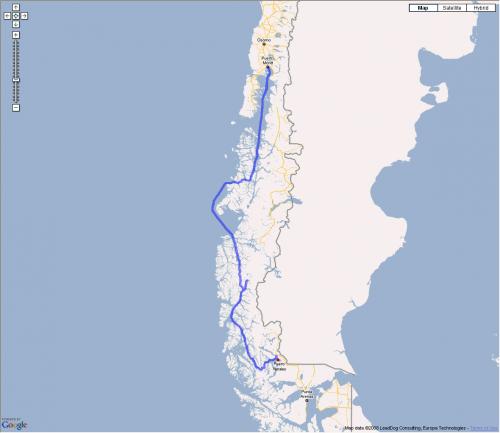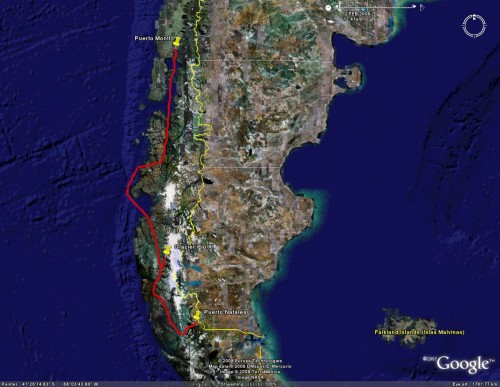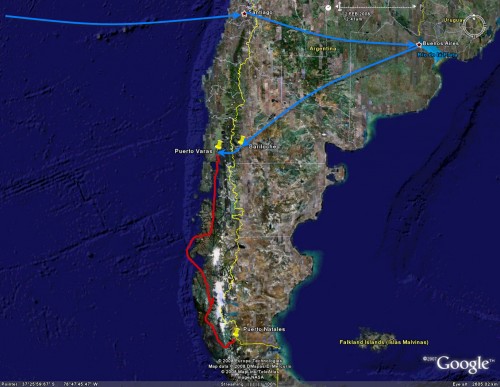 Tweets from today
in Puerto Natales waiting to get off the Navimag

7th February, 2008 6:29 PM from web