We decided to head to Puerto Montt today – we had decided not to stay there even though this is where the Navimag leaves from. Probably a good idea – the town is just a business centre servicing the local area without a lot for tourists compared to Puerto Varas.
We caught one of the local buses again – 20 minutes down the highway to Puerto Montt. We weren't sure where to get off, but eventually the bus wound its way down to the waterfront, so we got off there. We wanted to find where the Navimag leaves from ready for Monday. We walked towards what we thought was downtown, passing the bus depot in the process – at least we would know where to catch a bus back to Puerto Varas from.
[table1]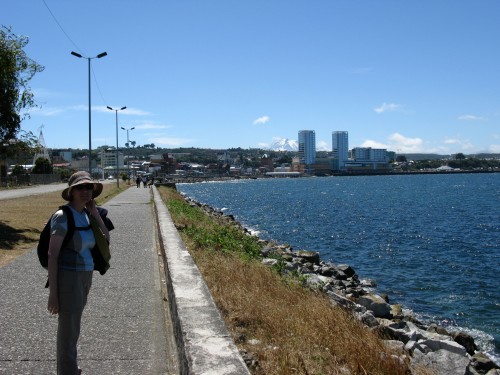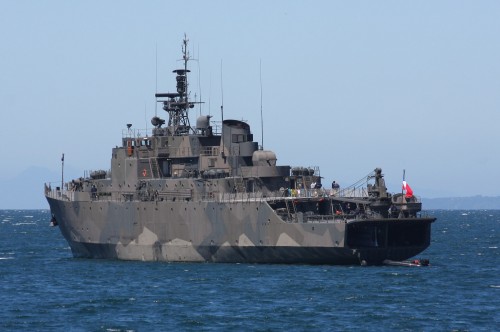 We found our way to the central shopping area, and headed in to the shopping mall for some lunch. We then walked further around the bay along the waterfront – enjoying the stiff breeze coming off the water – it was quite cool (I was even feeling a bit cold at times). Eventually we turned around and walked back towards the dock area and saw the Navimag ferry berthed there – so at least we knew where we were heading.
[table1]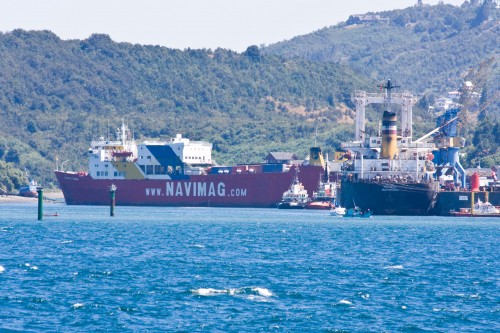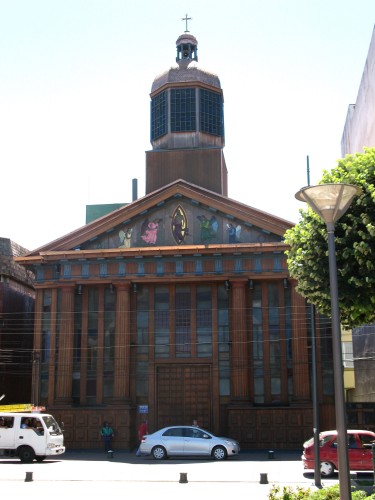 It took a while, but we made it around past the docks in due course and found the Navimag office – confirming with them that this is where we needed to come on Monday morning to check in.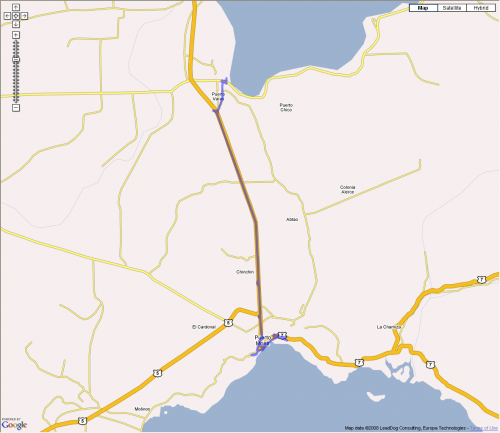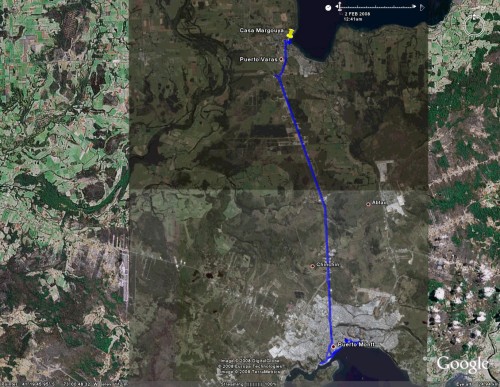 We then walked back to the bus terminal and jumped on a bus back to Puerto Varas. Headed to the supermarket to get some food for dinner (just a few "cocktail" empanadas – not as nice as those freshly made in a restaurant), and across the road to the fruit and vegetable market to get some fresh fruit. We made a fruit salad for desset, which turned out to be a lot more than we expected. It was very nice with some of our cream from last night on it.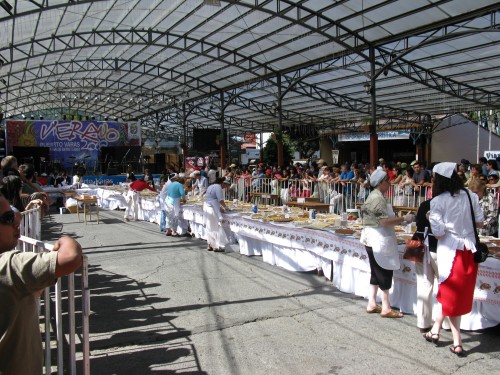 We sat around talking until around midnight with a group of Americans who were just staying the night, and a Scottish guy who had been travelling for a couple of months down from Central America and Peru.
Tweets from today
just back from a day trip to Puerto Montt