We slept in a bit this morning after having a bit of a restless night. Breakfast runs a bit later on Sundays – so there was no rush. We ended up down at the dining room some time after 9:30am and enjoyed the simple buffet breakfast – some cereal, fruit, croissants and bread.
We were approached by the hotel owner, Enrique, who introduced himself to us and made us feel very welcome. He also explained that they don't serve lunch on Sunday's instead he organises some minibuses to take the families staying at the hotel out for lunch to a local restaurant and then on some sightseeing excursion.
Given our original plan was only to spend the day recovering from travel and perhaps doing a bit of exploring around the area near the hotel, we thought this sounded like a much better idea. We gathered out on the front porch around 11:30am with most of the other families – and while we waited for the buses to arrive we were able to get to know who everyone was and meet the children of those who had already collected their babies in previous weeks.
Amongst the families staying here is another Australian couple, also from Sydney – they were allocated a week before us and so arrived a week ago and had already collected their child. It was great to finally meet them and their new son.
Eventually the buses arrived and we piled in, the trip was only supposed to be 10 minutes, but it was more like 30 minutes to the restaurant – Colombian time again.
We went to a Swiss restaurant that Enrique likes – he himself is Swiss. I'm not sure I've ever been to a Swiss restaurant before, so I wasn't entirely shure what to expect. After some bread and small sausages for starters, main course was a thick veal steak topped with a creamy sauce with quite an interesting mix of flavours – nice, but rather large!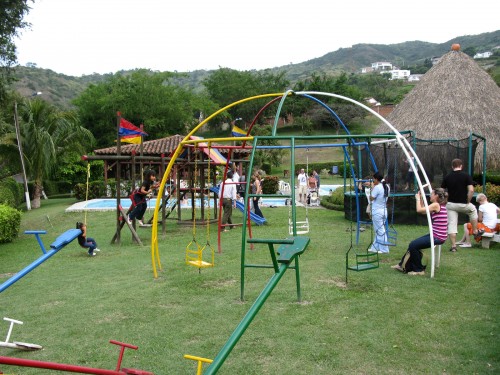 After lunch we wandered around out in the playground nearby while the children played – before jumping back on the buses to head to the sugar cane museum.
We were told it was just a short trip, but after well over an hour of driving through the countryside around Cali, we eventually reached the museum, set amongst a large well tended garden in the middle of the surrounding cane fields.
The major industry in this area is growing and processing sugar cane, plus other industries that have grown out of that – including an extensive paper production industry utilising the leftover chaff from the sugar cane processing.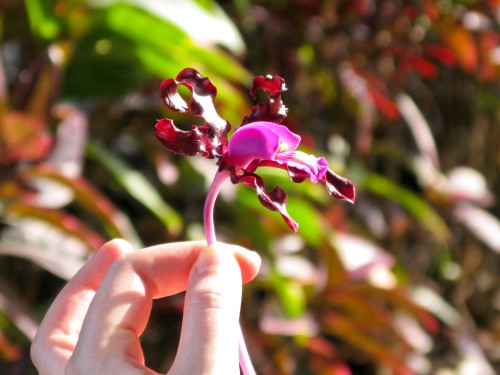 The sugar cane museum contains a series of sugar cane crushing machines utilised over the years in Colombia, including examples of different techniques used in different parts of the country. Everything from a simple wooden lever, to complex donkey or oxen driven machines, and eventually up to water, steam and oil/petrol driven machines.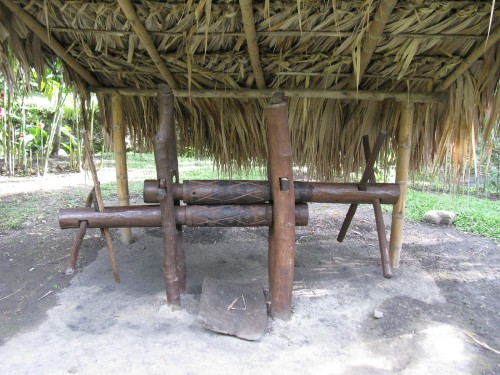 While the museum was fairly interesting, what impressed us the most was the beautifully maintained gardens, with many examples of local plants and trees growing, with quite a bit of bird and insect life. Unfortunately I didn't bring my long lens on this outing – I thought it was a short trip to some industrial complex, not a long trip into the countryside where I would be seeing wildlife.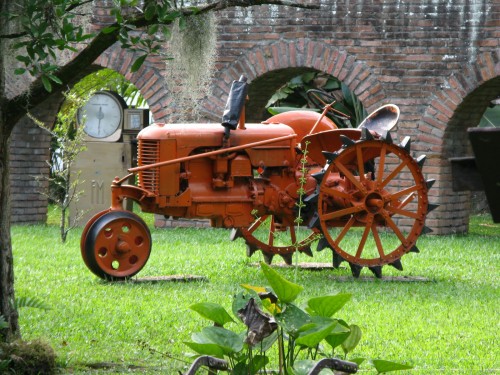 One of the more interesting plants growing in the gardens is the infamous Coca plant – the cause of most of Colombia's strife over the past few decades. This plant is native to this part of the world, and has been used by the indigenous people of the area for thousands of years in various forms. It is only in more recent times that the rise of drug cartels feeding a seemingly insatiable foreign market for the drug cocaine which is derived from this plant, has caused significant issues for the country.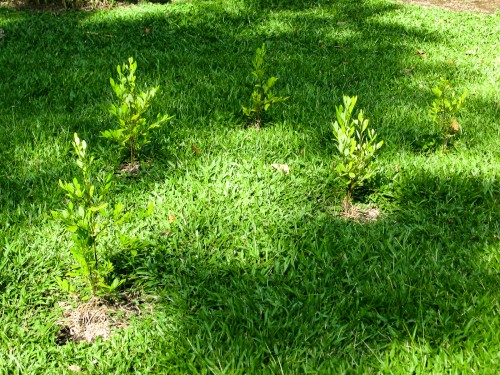 It was after 5pm before we left the museum and headed back to Cali and the hotel, arriving around 6pm. We arrived back to discover that while we were away, the staff had moved a cot into the corner of our room – complete with mosquito net over it, plus a small baby-bath. If we were unsure about how real everything was about to get – this pretty much wiped away any doubts!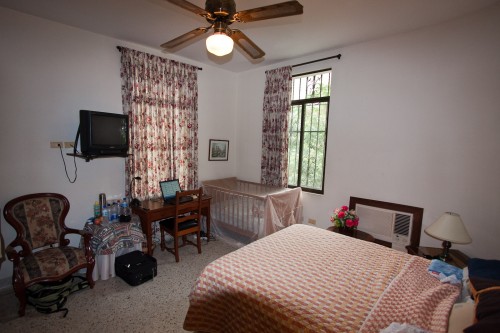 Dinner was a delicious (and large!) volavaunt full of a kind of chicken mornay. Dessert was bubblegum icecream on fruit – we just had the fruit. We received a call from Magnolia, the lady who we had engaged to act as our interpreter and driver during official meetings – she would collect us in the morning to take us to the orphanage to collect Andres.
After dinner we borrowed an iron and got our clothes ready for the morning, before heading to bed to read for a while. Fortunately we were both tired enough that we didn't seem to have too much difficulty getting to sleep. I was worried that we would be too nervous and excited to sleep, but being out all day really helped relax us and tire us out.