We had a quiet morning at the hotel, catching up on some washing, doing a little grocery shopping and playing with the kids.
After lunch, we caught a taxi to Monserrate, the mountain which towers over down-town Bogota.
There are two ways of getting to the top – a funicular (cable-train) and a teleferico (cable-car). Unfortunately (or perhaps fortunately after I saw what it looked like!), the cable-car was not operating due to maintenance – so we only had a choice of taking the funicular. This was probably the steepest and scariest funicular I've ever been on (save perhaps the the Katoomba Scenic Railway, which is quite different in operation) – especially given how high up you end up getting.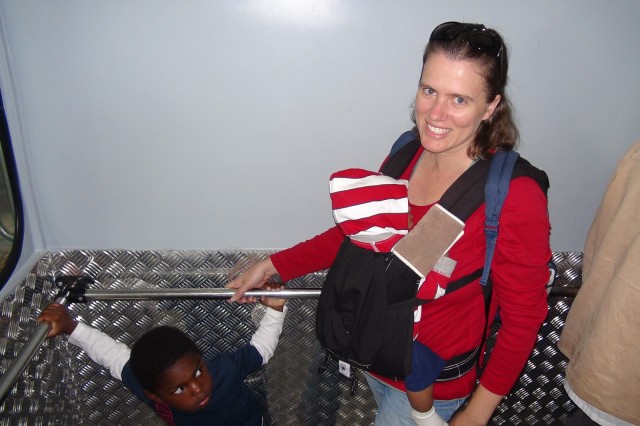 The views from the top were absolutely spectacular and you can start to get an appreciation for just how big Bogota is – especially in the south (which is the poor area).
The church and gardens at the top of the mountain were very nicely kept, and there were a number of coffee shops and souvenir shops to browse through.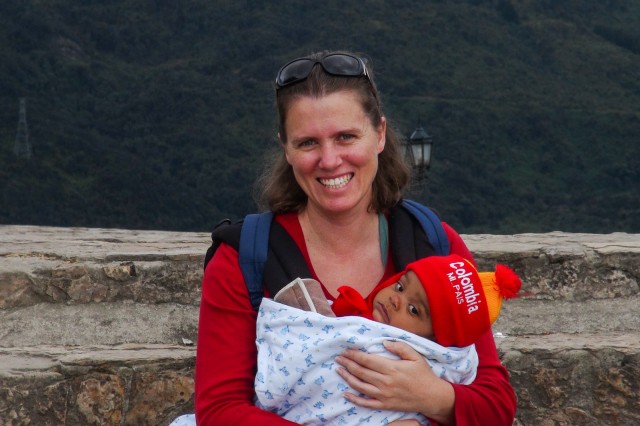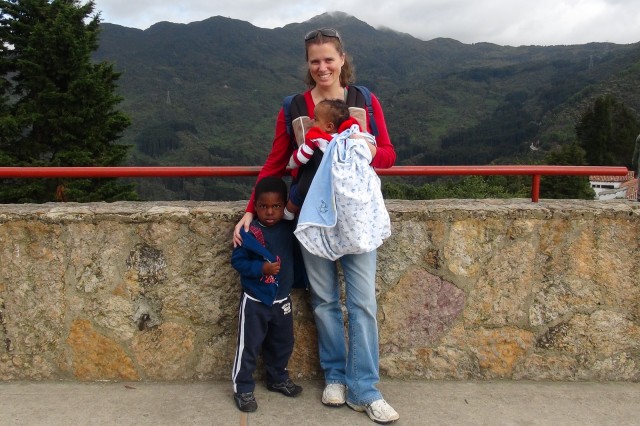 One thing we did find a little out-of-place were the large tracts of eucalyptus forest around the area – you'd almost expect to see a koala or two!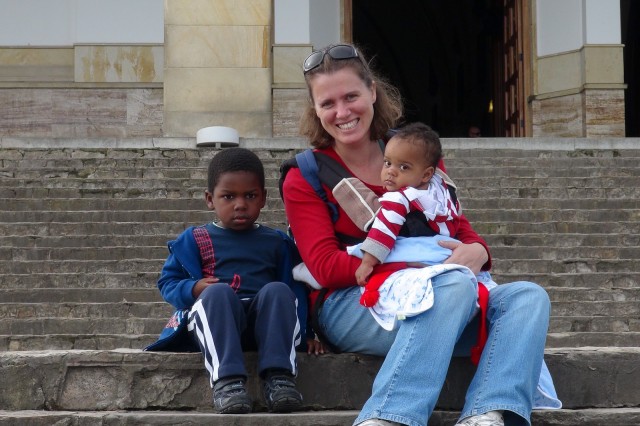 Given the mountain is over 3,100m above sea level, it was quite cool at the top – a good thing we remembered to take jumpers with us!
Our driver took us back to the hotel and we relaxed for the rest of the day.