After breakfast this morning we arranged for a driver to take us to Parque Jaime Duque – a theme park just north of Bogota. With traffic pretty heavy, it took us nearly an hour to get there. It rained pretty much the whole way and we were hoping for the typical Bogota "four seasons in one day" weather such that it would be sunny and nice at the park. As it turned out, the rain cleared just as we arrived at the park and it was dry (but overcast) the rest of the time we were there.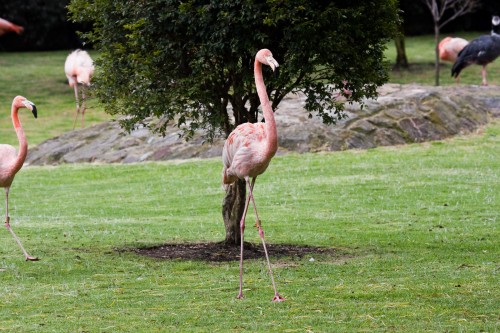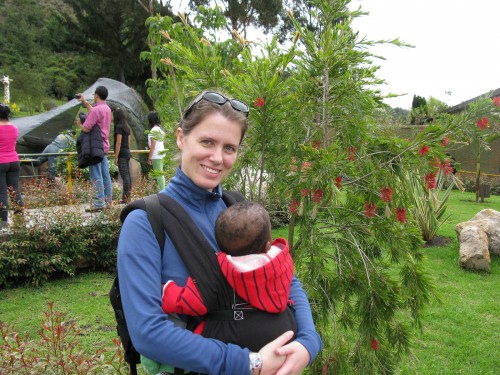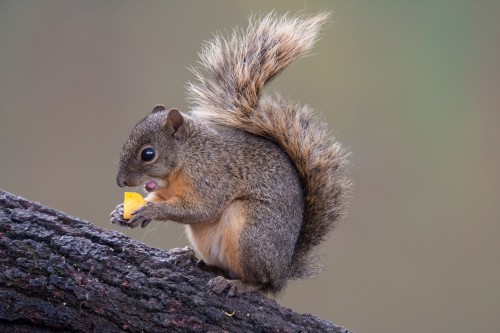 The reason we went to Parque Jaime Duque was to visit the zoo there – we didn't bother with the rest of the theme park, just paid for entrance to the zoo. I wasn't expecting that much, and indeed our first impression was that they had nice grounds, but not a lot of animals. I was wrong.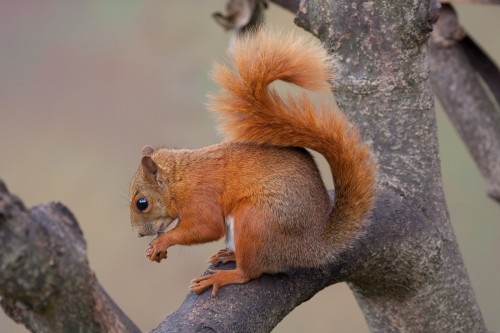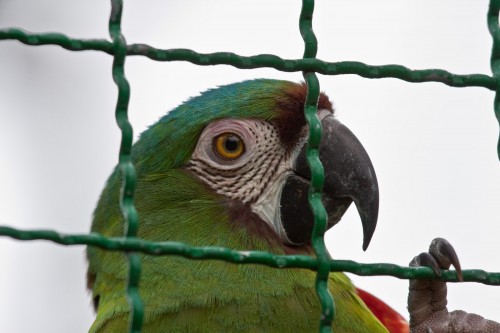 Once we actually found the main enclosures, we were quite impressed with their collection of cats (both exotic and native to South America), and even more impressive was their collection of bird aviaries with macaws, parrots and birds of prey from Colombia and South America. They also had a collection of deer and antelope in large enclosures up the side of the hill. Andres loved the macaws – very colourful and making lots of noise.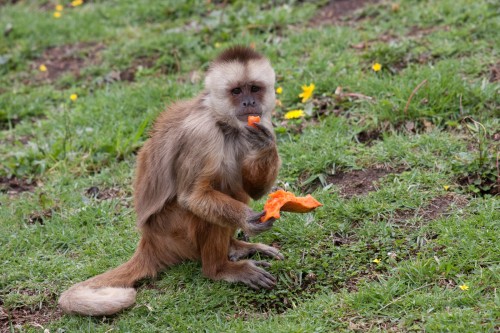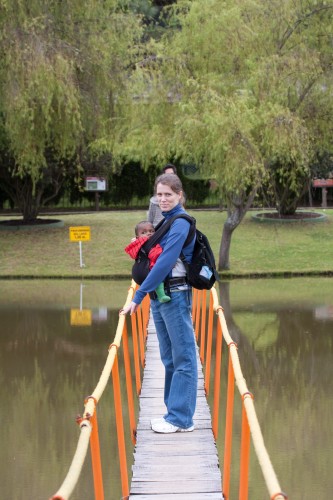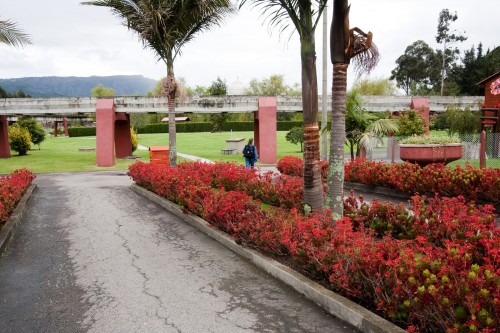 We spent around 2 hours there (our driver was waiting for us, otherwise we would have spent longer), and then headed back to Bogota. Of course, it started raining again just as we reached the outskirts of Bogota.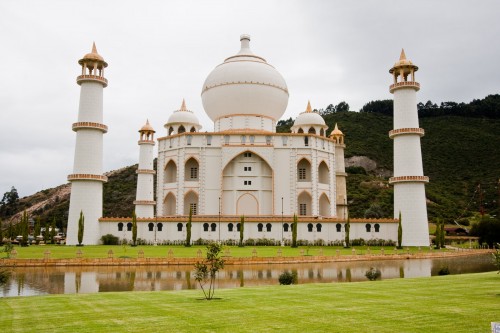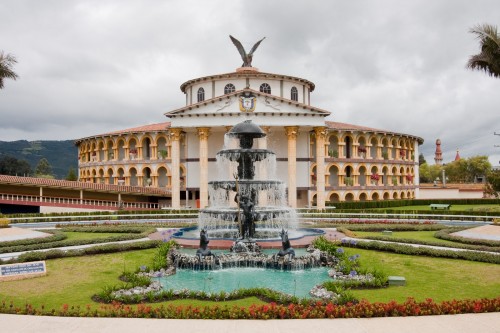 We then headed out again to get some lunch and on the way back we stopped at the small shopping mall just up the road and I got a haircut at the local barber shop. You know you are in a wealthy area when there are guys getting manicures at the barber shop! I declined, but they did give me a shoulder and head massage after my trim. which was very nice.
Was a tiring day – we all went to bed quite early.