Sunday lunch was supposed to be at a waterpark, but Enrique decided to take us back to the town of Rozo to the restaurant Siga la Vaca again. We were the only family who had been there previously, the Americans weren't here when we visited a couple of weeks back. We didn't mind – we quite enjoyed it there and Andres loved the pool and jumping on the trampoline with the older kids.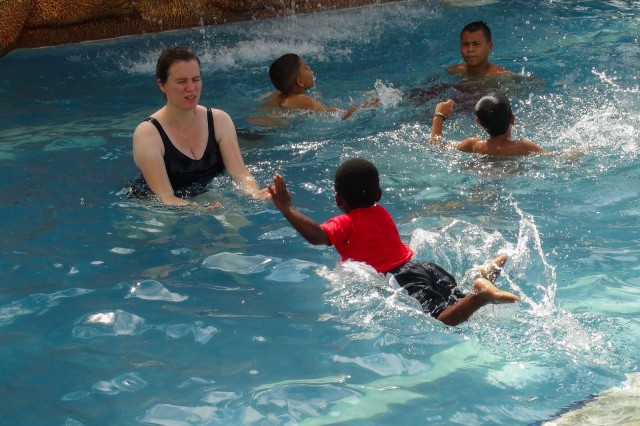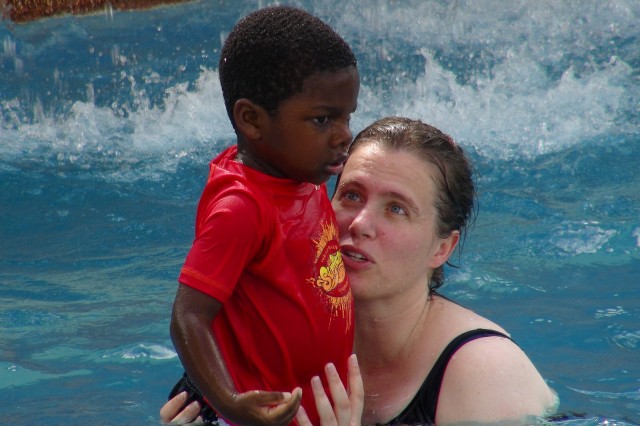 We sat Nicol in the water again and she seemed to really enjoy herself, splashing and kicking her legs. She didn't seem to mind getting splashed occasionally too.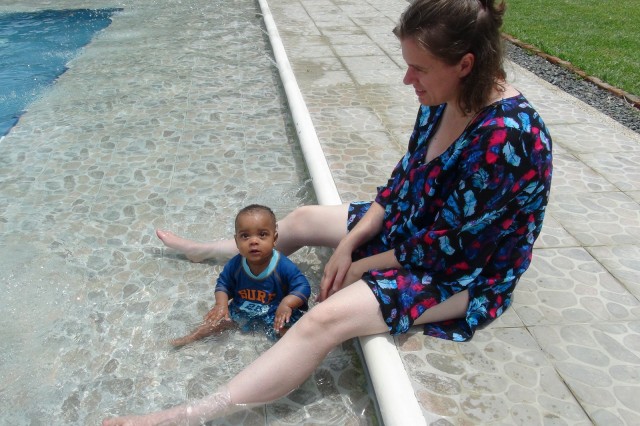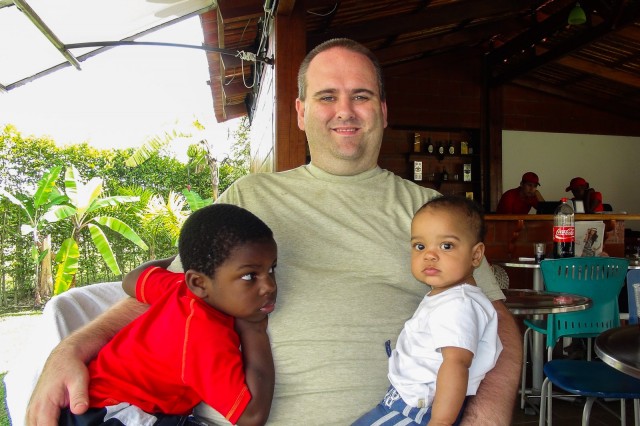 Lunch was the usual overly-large servings, my chicken schnitzel type dish seemed to use an entire chicken and would have been enough to feed a family of four!