Up early this morning to prepare for a tour of the city with Magnolia. We wanted to visit the hospital were Nicol was born so that we could take some photos for her to see when she is older.
Unfortunately, one of Magnolia's friends drove past the hospital the other day and told us that it had been demolished (it is being rebuilt) – but the sign was still up at the front, so we thought it would still be worthwhile visiting even if just to  get a picture of that.
Magnolia came with a driver to collect us from the hotel and we drove out to the eastern-edge of the city, an area we hadn't seen before and with a population predominantly of African origin.
We were disappointed to find when we arrived that the sign had also disappeared – they had obviously demolished that in recent days too.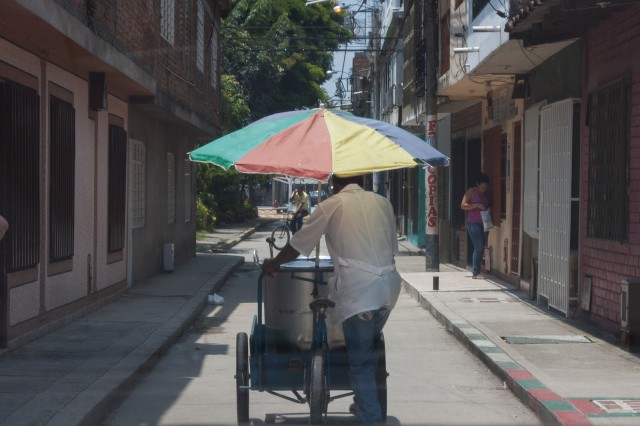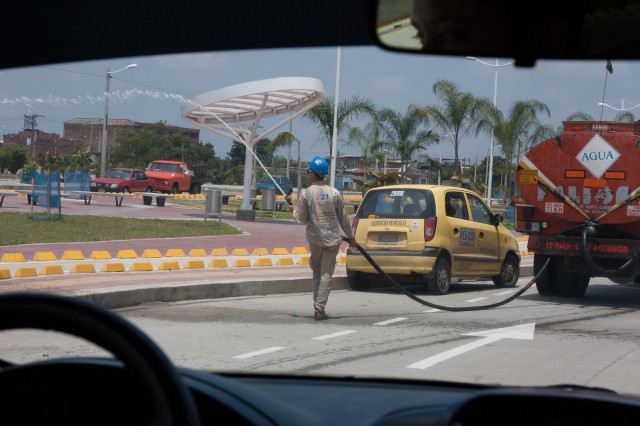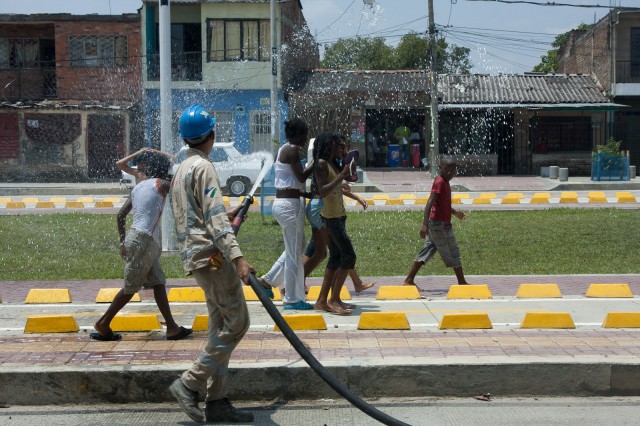 Our driver took us around the block to see the other parts of the hospital and we were delighted to discover that there was one part of the hospital still functioning – the maternity ward!
We were able to go into the foyer area and Magnolia talked to the staff for a bit, before we headed back out, took some photos and continued our tour.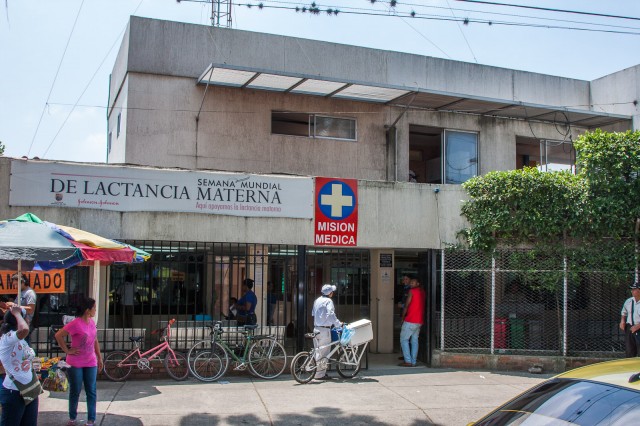 After visiting some of the poorest areas on the edge of the city, we drove back to the hotel via a large loop which took us north and then back around to the south-west, again visiting parts of Cali we hadn't seen before.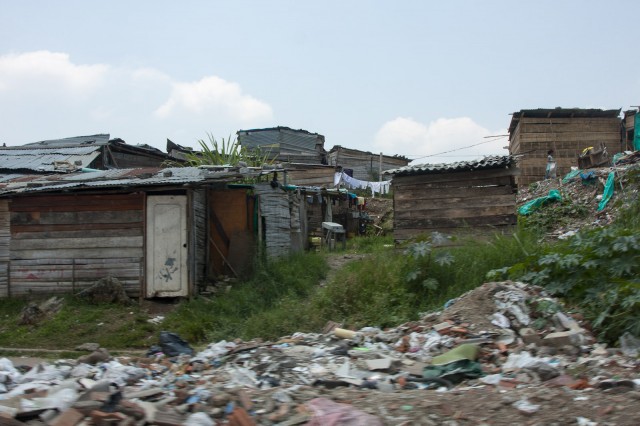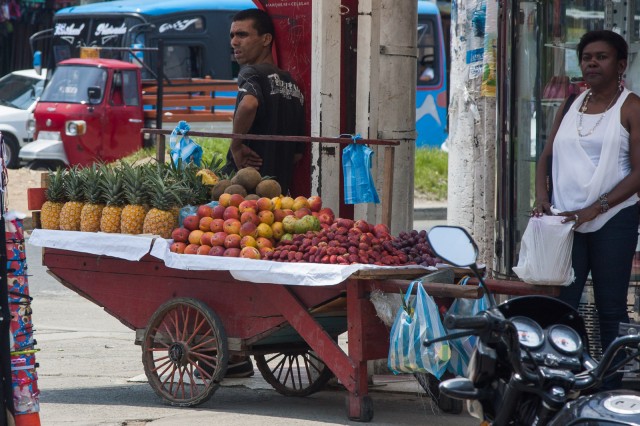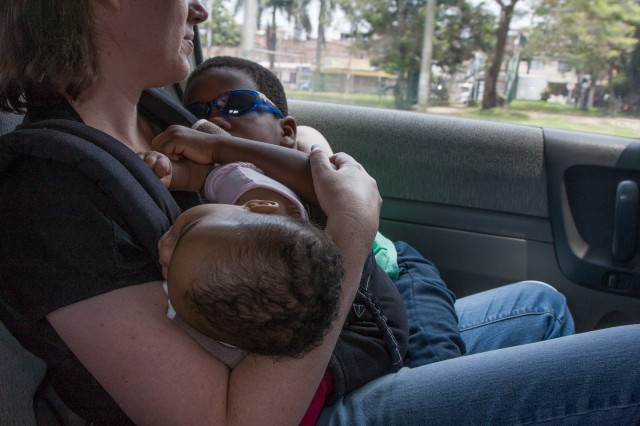 We arrived back at the hotel in time for lunch and had a quiet afternoon.