Another day spent mostly at the hotel. I sat out on the front porch with the kids in the morning while Andres played with the other kids staying at the hotel.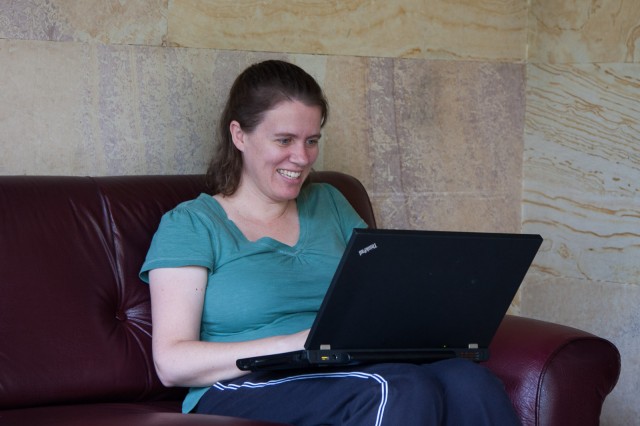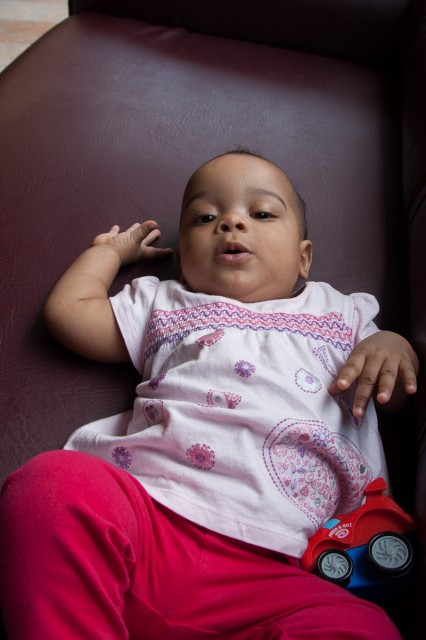 The Swedish family who were here when we arrived were finally ready to fly to Bogota today, so before they left, we got a photo of the three families together.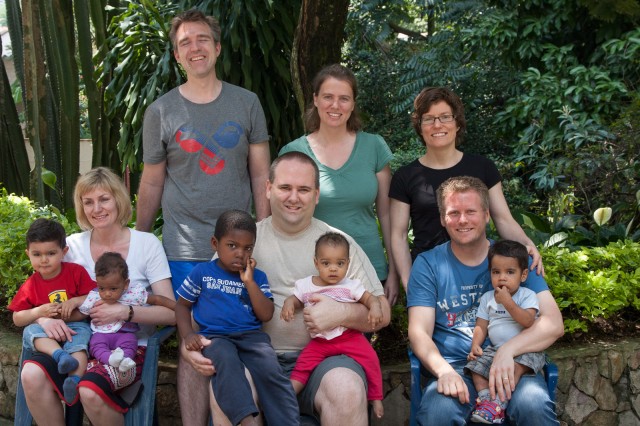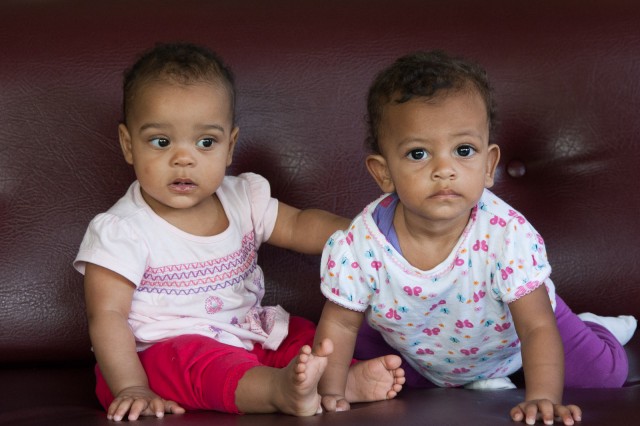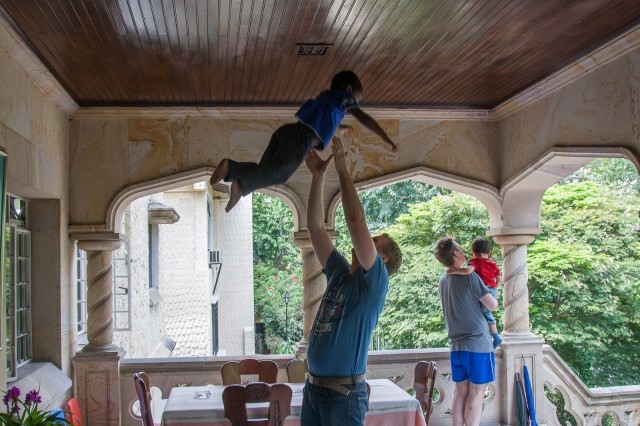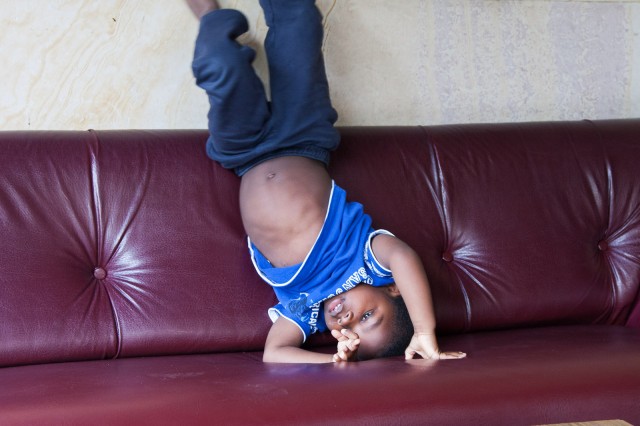 We slept for a while after lunch and then later in the afternoon, Andres and Leanne swam in the pool while I looked after Nicol.
After drying off and getting dressed, we all went for a walk to the shops for some supplies.
Andres still had trouble getting to sleep – it was close to 10pm before he finally settled. What was really annoying though, was that the power kept cutting out for 8 seconds every 2 minutes … it did this for over an hour. We had to turn the fan off and all the lights, because it was so distracting having them turn off and then on again 8 seconds later.