Tried unsuccessfully to sleep in this morning – kids don't seem to understand Sundays at all.
Enrique took us out for lunch to a restaurant called the Simon Parrilla – nice name. He convinced Leanne to order something which was described as the belly of the cow (not the inside yucky bits, but the fleshy part). I opted for the baby steak instead. I didn't realise it would still be bleating though – Colombian restaurants don't seem to cook the meat any way but rare.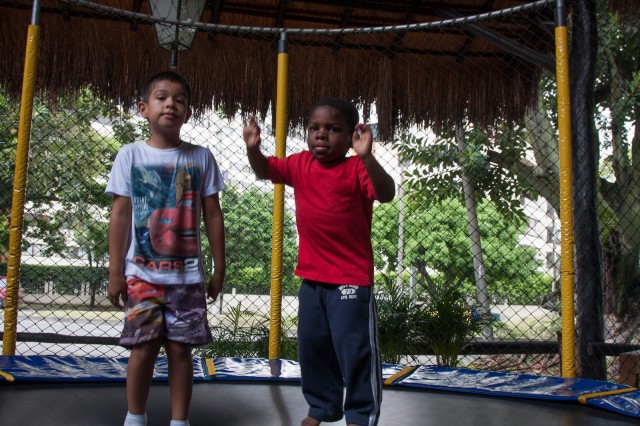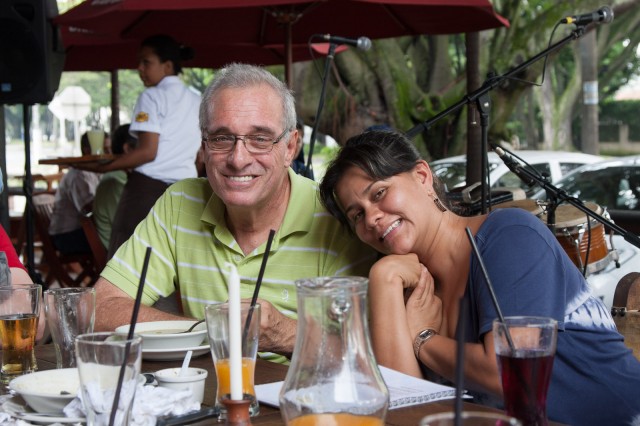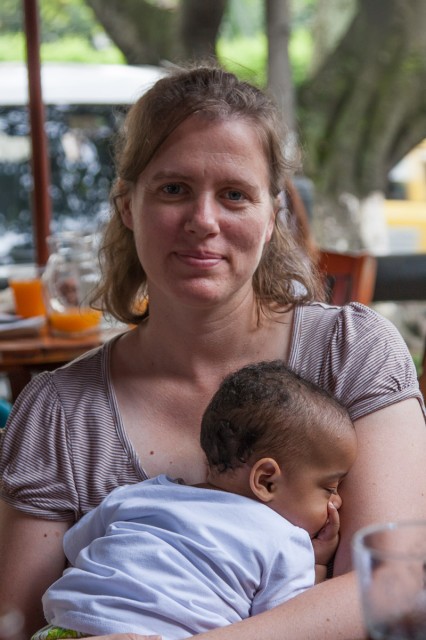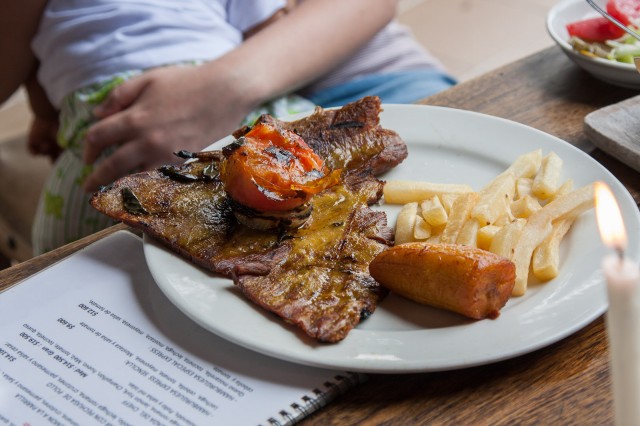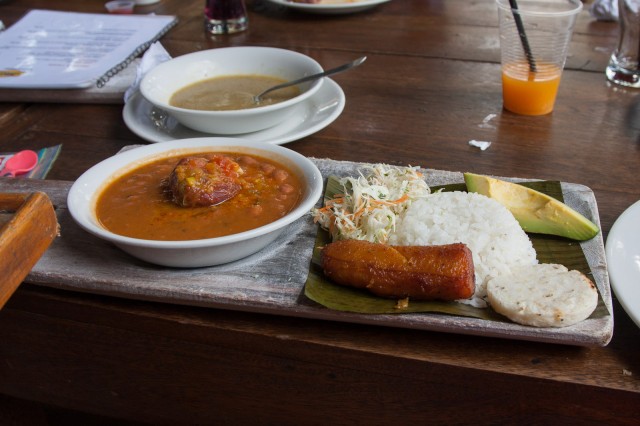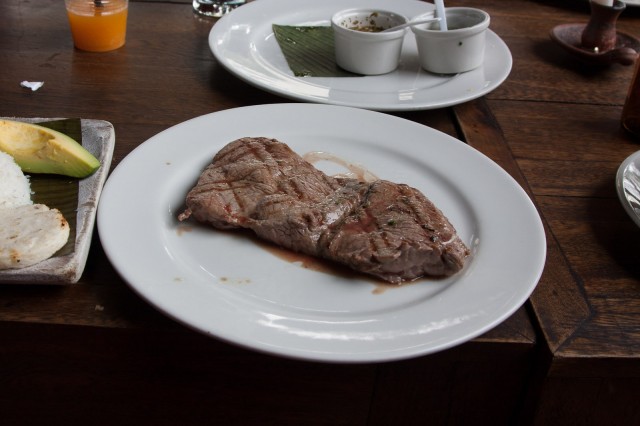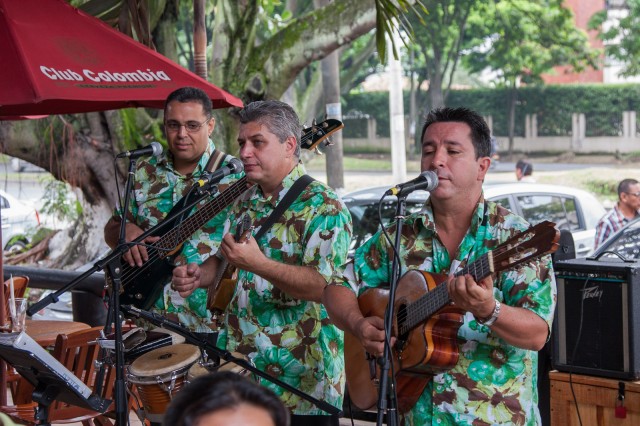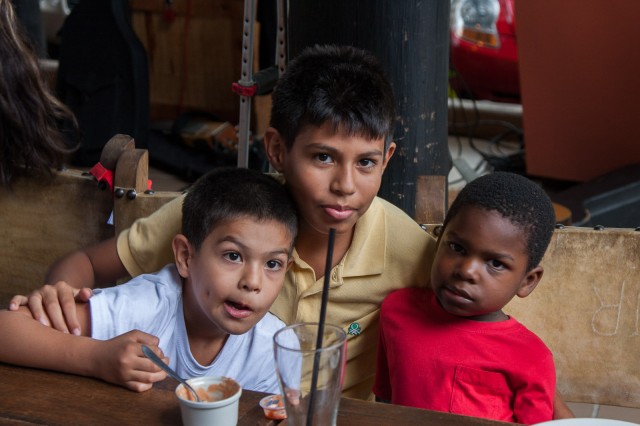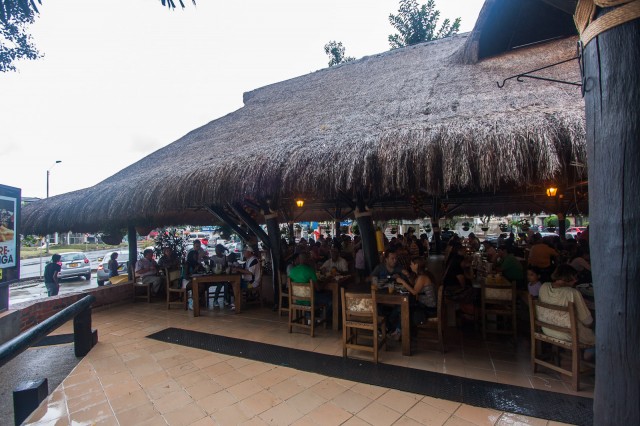 After lunch, our driver took us out to the transportation museum (Museo Aereo Fenix), where we looked at their collection of classic planes and cars, their amazing model train layout, and the large collections of model vehicles in display cabinets.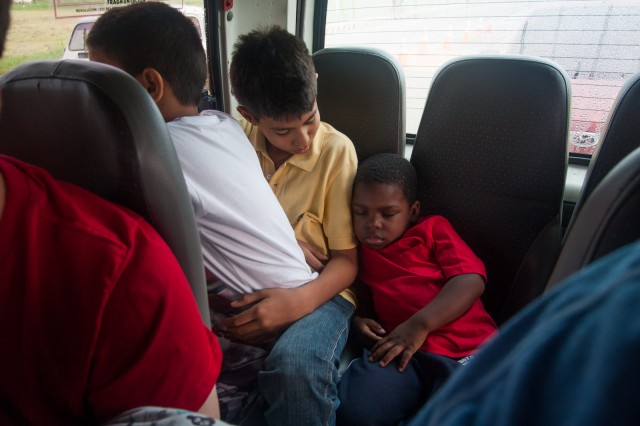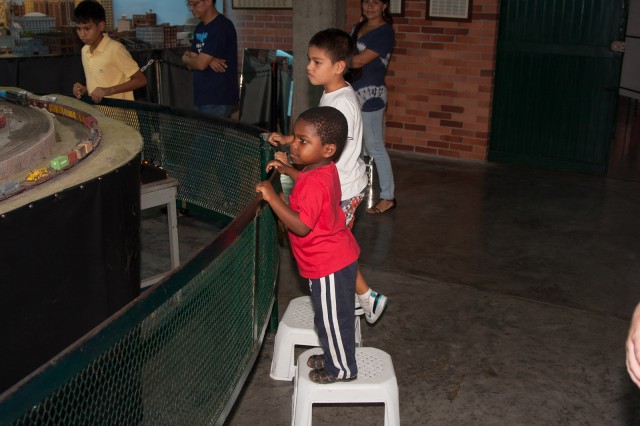 It was a tiring day – but topped off nicely with a cake for dessert – another birthday for one of the guests!