We had planned to head down to Adelaide this morning to visit Leanne's cousin and their son, but he became ill and the doctor had recommended he stay away from other children for a while, so that got cancelled.
Instead, we headed down to Adelaide to have lunch with some friends of ours.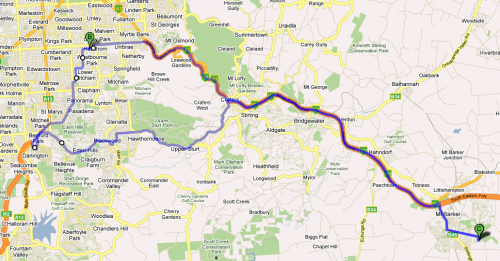 After heading back to to Mt Barker for a few hours, we drove back down to Belair to have dinner with some other friends of ours.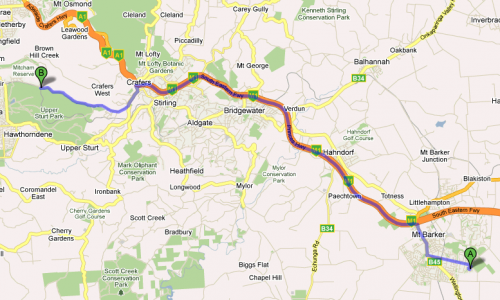 We ended up getting home quite late (by Andres's standards), but he seemed to cope quite well with the busy day and late night. He had plenty of sleep the day before and we plan on giving him plenty of sleep tomorrow to catch up, so hopefully he will be okay.