Another extended family gathering today – our third for the trip so far. This one was my father's family – although only around half of the family were there … the rest generally live too far away to come for afternoon tea.
We had a lovely drive through the Adelaide Hills to get there, via Nairne, Woodside, Lobethal, Gumeracha – not the fastest route, but by far the most scenic.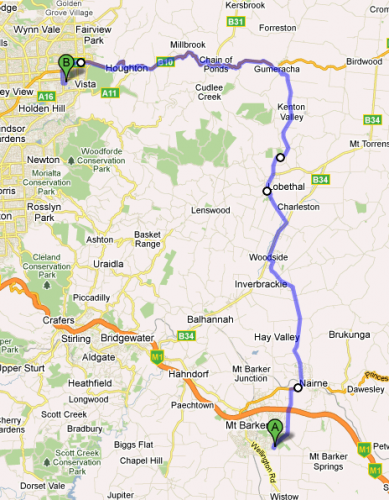 It was a fairly late night to get home for Andres, especially with no afternoon sleep (other than a short nap in the car on the way there) – but he did really well and went to sleep okay once we got home.